Fly with me on The Purple Balloon
7:30:00 PM
It is
time for another one of my Keep Calm and Get Featured posts.
This time the featured sell
er is Trinity from ThePurpleBalloon. She's one of the sweetest girls I've "met" through Etsy and an amazing artist. I think her shop is a breath of fresh air in the field of jewelry; her technique is absolutely unique!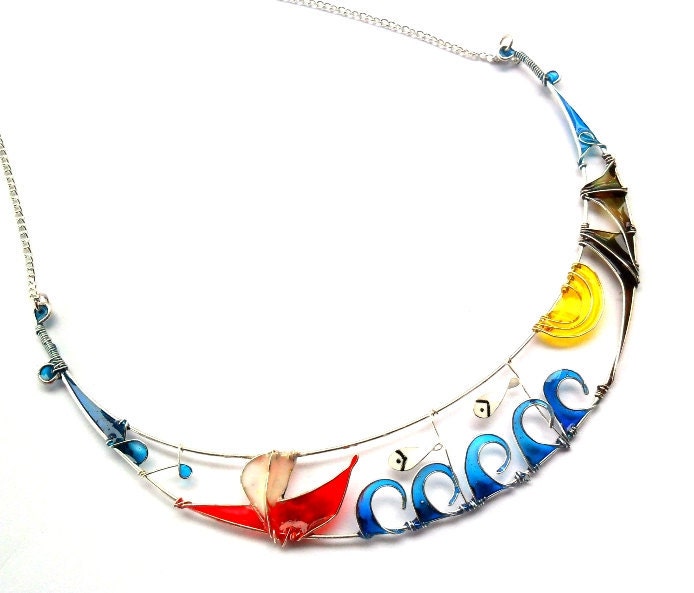 I am honoured to have her here. Without further delay, here are 5 thinks the world should know about Trinity...
1)
My name is Triada, but my friends call me Trinity, Trinidad, Tribuni, Chicken (kotopoulo in greek) or Dirty Chicken (Bromokotopoulo) and other embarrassing nicknames I couldn't mention here.
2)
Making jewelry is what makes me feel relaxed and happy, especially when I am inspired and I create something new.
3)
As much I love colorful combinations I do love black and white combinations too.
4)
What I appreciate the most in general is humor.

Unfortunately, I have bad sense of humor. The truth is that I am the only one laughing with my jokes.
5)
I enjoy watching films of all kinds.

However, I prefer going to the cinema than staying at home and watching dvd. Moreover, two of my favorite movies are Amelie and Forrest Gumb.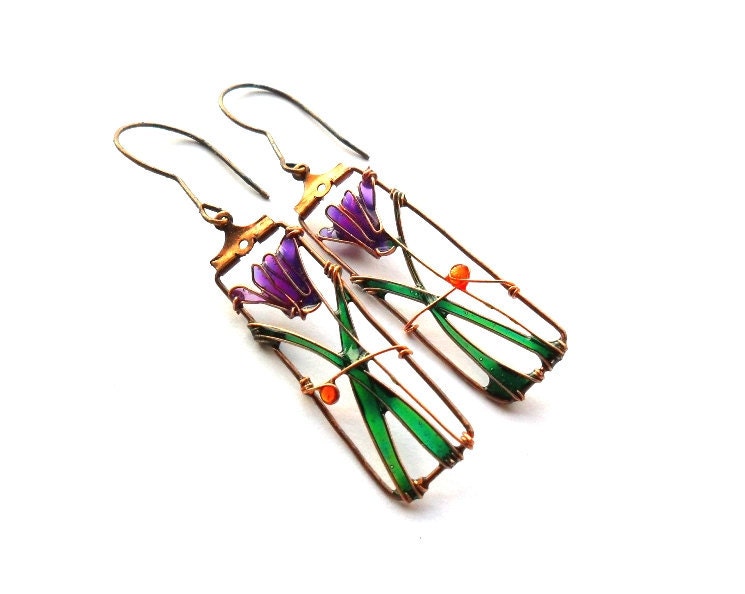 How do you like the cyclamen earrings in the photo above? Aren't they amazing? Well...Trinity is giving them away!!!! Yeap, told you she's the sweetiest ;)
All you have to do to enter this outstanding GIVEAWAY is f
ollow my blog
and
leave a comment
with your favourite item from
ThePurpleBalloon
(
and a way of reaching you in case you win).
Extra entries:
E
ach o

f these gets you one entry (a total of three extras) provided that you leave a separate comment.
I will chose one winner through random.org, on Saturday, May 5th.
Stay tuned for more gorgeous featured artists!
p.s.: Want to get featured? Keep calm and sent me an e-mail!