Hello darlings,
it has been a hard week with my little one getting a virus infection, a lot of worry and sleepless nights. It seems to be a thing of the past now she's over it, only I feel like I could sleep for a month day! A bubble bath and a couple of boxes of chocolates would be wonderful too and some time to pamper myself but I am not sure I see it in my near future. 
If  you have been a mom longer than me I am pretty sure you can relate can't you? Most of our time is dedicated to our little ones and there aren't enough hours in a day to really take care of yourself. I am not a perfectionist mom but after I make sure my baby is ok  I try to take some time for me, you know? Find an hour where Nick is available and go to the nails salon for example. Or make an effort to wear neater clothes when I am out strolling with the baby. Yoga pants can get really boring after a while after all! And honestly with my extra baby fat they aren't really flattering too. So I went out the other day and picked out two morning dresses and I felt good about it.
Only trouble is with all the stuff I have to carry for the baby there really isn't a large enough and stylish enough bag to take with me. Or is there? Well after discovering MAHI leather bags I started to hope.
Although MAHI leather bags are not diaper bags per se, they are very close to being the perfect bag for a stylish mom. First of all: they are LARGE! And I mean large in the best sense of the word. Their duffles are designed as weekend bags, but most days I feel like I am packing for a week just to get to the grocery store with the baby. I mean she needs diapers and change(s) of clothes and water bottles and milk and don't forget her toys, her hat, mittens and coat (which she has to take off indoors and then get back on outdoors), then there is her winter overalls in case she doesn't want to sit in her stroller and I have to wear her in the baby carrier and then of course the baby carrier itself! Get the picture?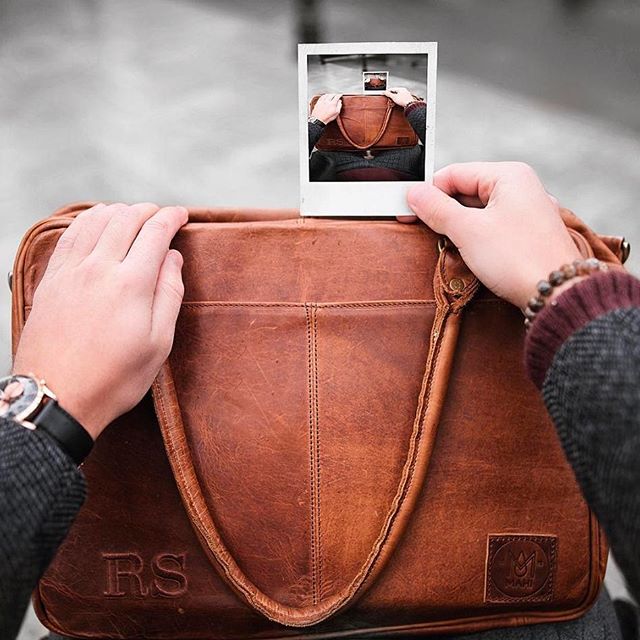 Secondly, they are pretty. I mean look at those designs would you? There are totes and duffles and satchels and many more to choose from. They even come with a personalisation option so your bag would totally be one of a kind. They are made from soft cow leather and they come in colors easy to match your outfits. I am not alone for thinking they are very elegant. Their large following on instagram thinks so too!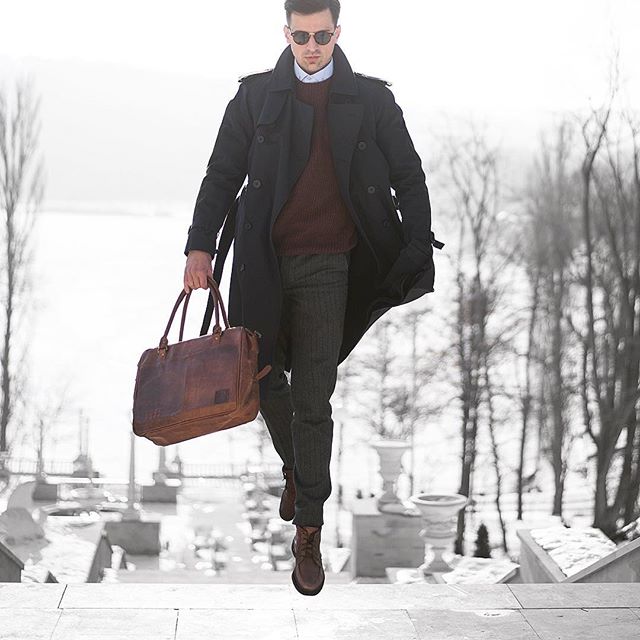 Then, there is the matter of sex. Now, don't go thinking dirty thoughts, I mean the matter of having a unisex bag so Nick can carry it too without frowning. A backpack would do nicely since we are on the mountain every chance we get and the baby comes with of course.
Did I mention their price? MAHI leather cuts down the middlemen and you get the best quality bag for half the normal price. It's nice to be able to afford something so well crafted and that's going to last for years and yeas.

And if all that is not enough they are a very ethically responsible company since they donate $1.5 from each bag sale to FRANK water which is a charity based in the UK that helps people gain access to clean water. You see the company's name MAHI derives from a sacred river in India called Mahi River. The company feels strongly about people struggling to get something that the Western world takes for granted - water - and strives to make a difference. It's very important to us to help support companies with such activity and we would like to pass this on to our little girl as well.

So there you have it, there is a way to be a stylish mom with the right bag and a little bit of effort in regards to your appearance. I am still trying to find a way to do something with my hair so they can look a little more sophisticated than their current style which is the old time favorite "just washed" and sometimes "washed and brushed". I am watching videos and tutorials when I have a bit of time and hopefully I'll manage to do a super easy one before the time the little one goes to school, lol!

I would love love love to hear from all the moms that'll read this their tips on the subject. I know many of you and I've got mom envy on how stylish you look so speak up, please! I need you, lol!


Lot's of love