Hello my darling friends! I am sharing today the first of the Holiday Gift Guides for 2018 you've come to love! Today I am all about 2018 Etsy favorites for all! You know how much I like to shop from Etsy since I always find handmade and vintage gorgeous gifts there. I hope you'll enjoy and show these small businesses some of your love. Even if you can't shop much, adding them to your favorites and/or sharing with your friends is a welcome help for small business owners. I should know!
This post contains affiliate links which means that if you click through and make a purchase, at no additional cost to you, I'll get pocket money to go yarn shopping. So you are feeding my yarn addiction. I knew you'd be a bad influence!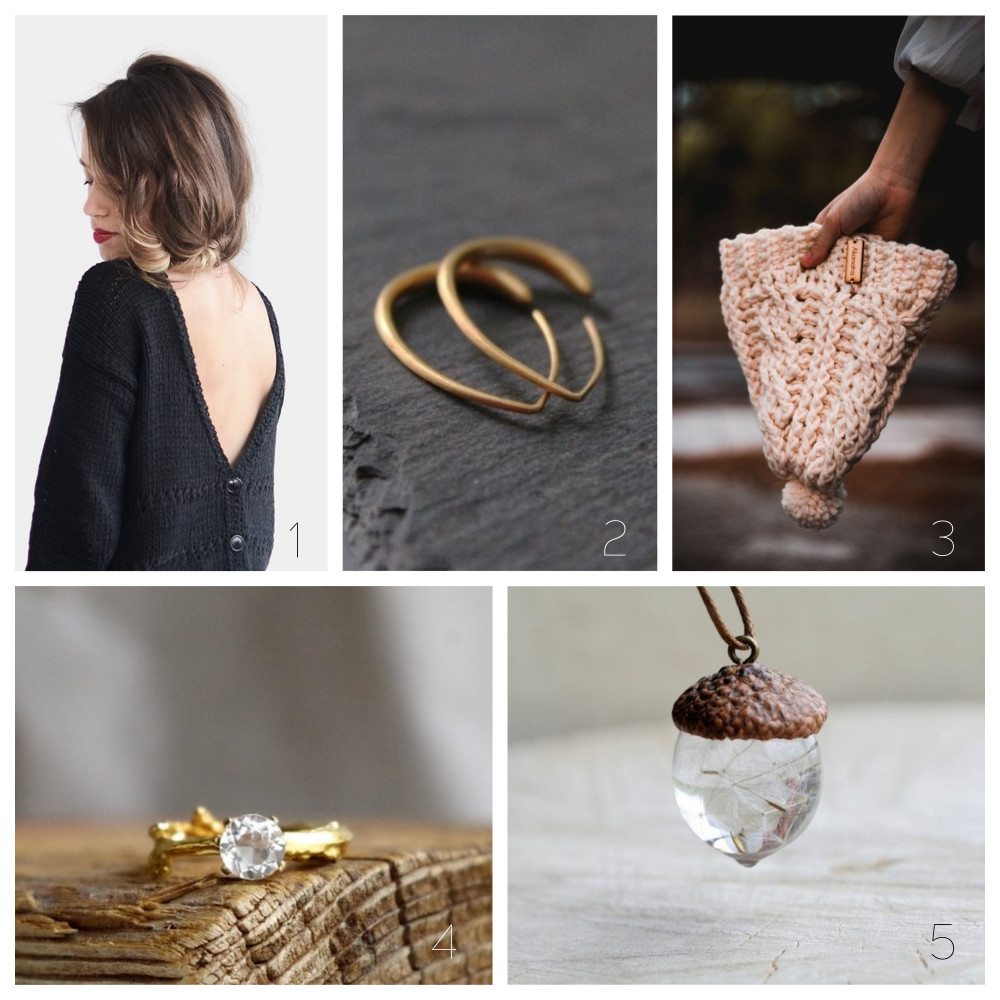 So let's start this 2018 Etsy favorites for all with a little something for her. I bet she'll fall in love with an open back hand knit sweater from Plexida [1]. But she's not to be taken for granted so you need to have a back up plan and these minimal gold hoop earrings from CyKLu [2] are it! You can't go wrong gifting her a warm knit cable hat from Akamatra [3] (if I say so myself). I am not placing bets about the white topaz twig ring from Nafsika [4] though. It's a sure thing she's going to like it! And she's definitely going to love this acorn necklace made from real dandelion fluffs from DabasRotas [5]. It's like giving her her wishes in a necklace!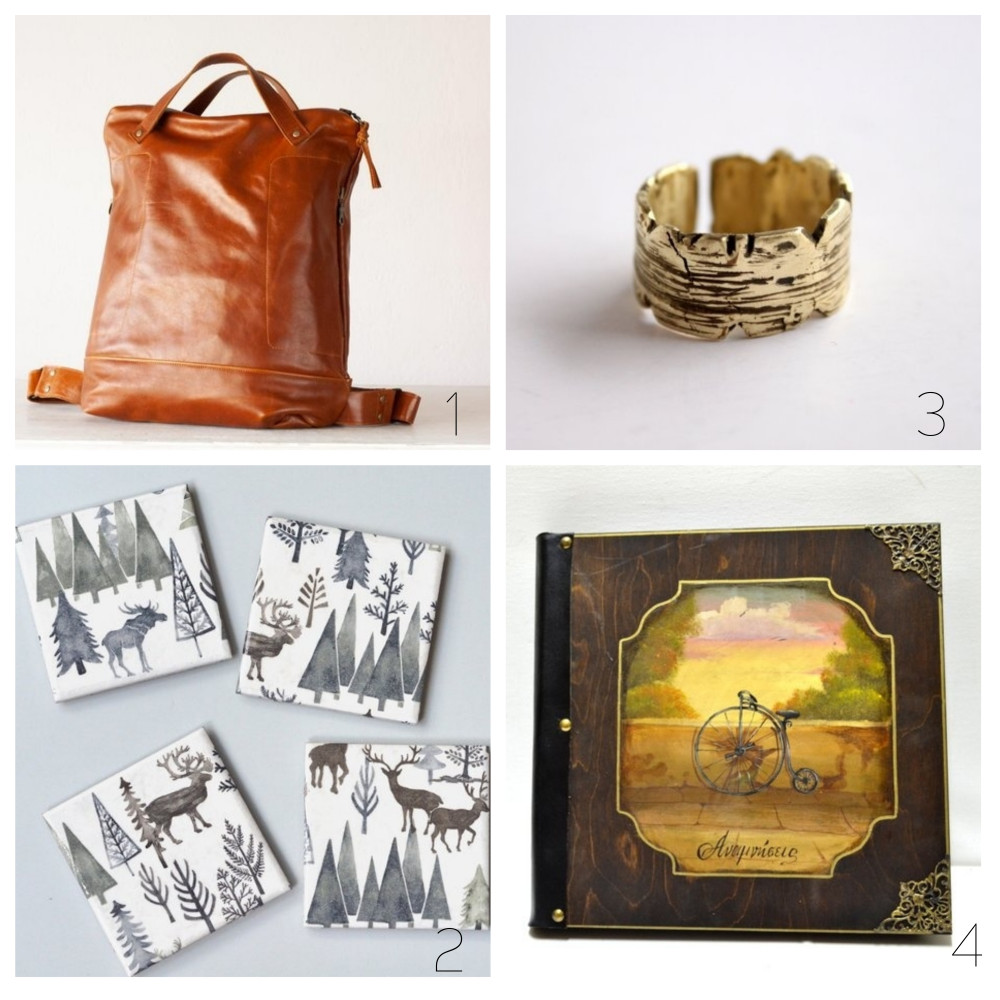 Do you suffer from the almost incurable disease of "I don't know what to get him" every Christmas time? Good news! This year I have a cure for you! Go for a gorgeous handmade leather backpack from Milloo [1], an always needed and never-can-have-enough coasters with a winter wonderland theme from Tiissimo [2], an unconventional textured ring from TaceJewelry [3] or a hand painted wooden cover photo book from Hirotechnion [4]. You are welcome!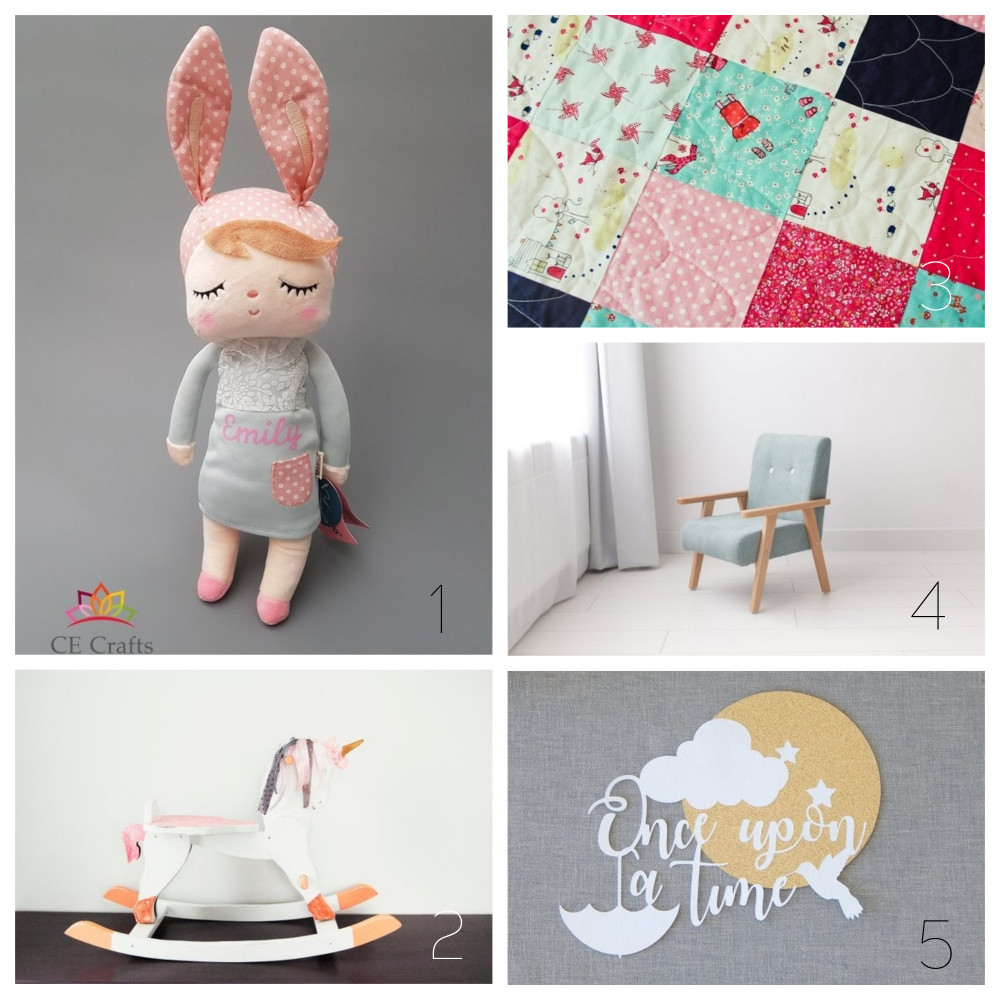 I am sure you have the opposite problem when it comes to shopping for a kid, right? With the over abundance of cute things to buy I'd say start with a gorgeous personalised soft toy from CECrafts1. [1] Then choose a high quality handmade unicorn rocking horse from SERROkids [2] and move on to a hand made baby quilt from Zarkadia [3].  No room should go without a mint armchair from ModelinaHome [4] and a no wall should be without a fairytale sign from DecorAsylum.
 So, there you have it! My 2018 Etsy favorites for all. Something for her, something for him and something for the little ones!
Stay tuned because in a few days the Crafters Gift Guide of the year is going live and it's going to be epic!