Hello darlings!
I wasn't able to throw a bachelorette party. We decided to get married with only a three months notice and with so many details to see to for our DIY wedding, the bachelor and bachelorette parties were another thing we both decided we didn't want to organize! 
Apart from the hustle, getting your girls together before the big day can often prove expensive for those involved. This Buzzfeed article provides some jaw-dropping insight into how much cash some bridesmaids are expected to contribute towards bachelorette parties. If you'd prefer to host a party at home to keep costs down or you'd like to be inclusive of guests who have to plan childcare, this post is for you. Not only is planning a party in your home super convenient, it also offers lots of opportunities for personalisation too. Here are a few ideas for hosting from home.
Afternoon Tea Party 
This is one of the things I'd do if was to marry Nick again. High tea can be as glamorous or casual an affair as you'd like it to be but one thing's for sure, there should always be plenty of cake on offer! To keep costs down you could add a potluck element to the event. However, you can usually save a lot of money on this type of event by providing the venue and service yourself even if you pay to have it catered. It's easy to add personalised touches to a tea party too - from the decorations for the space through to your choice of drinks to go with those cakes and sandwiches. And, if you have any special dietary requirements among your bunch, it can often be less stressful to handle things yourself too. If you're looking for a classic party idea that can be done to any budget, there are lots of opportunities to tailor a tea party to the bride and her bachelorettes.
Garden Glamping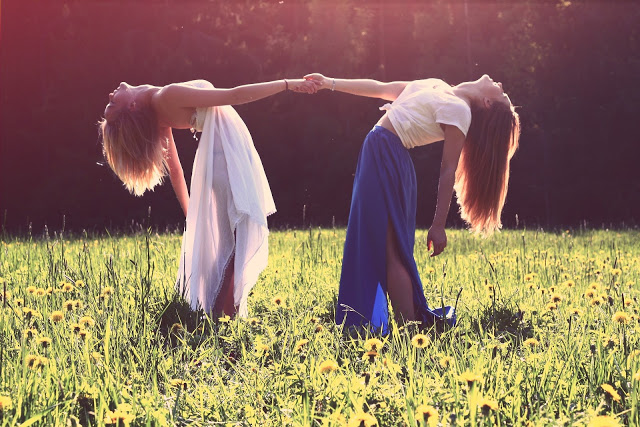 Remember those teenage sleepovers where you used to stay up all night together watching movies, gossiping and eating snacks? Maybe they've since been surpassed by nights shared under canvas at your favourite festivals? Pitch up a party midway between the two by hosting a glamping get together in the backyard. You'll be treated to a real luxury experience thanks to having toilets and showers on hand and there's zero charge for accommodation, so you can blow your budget on your favourite food and drinks. To make things as comfortable as possible, don't forget your airbeds. Make sure someone brings the camping solar panels so you can charge your tablet to watch old school movies together and light up the tent with pretty LED lanterns. Indulge in your favourite camping activities such as singing round the campfire and if you're a bunch of festie besties, why not break out the face paints and guitars too?
Murder Mystery

Does the bride-to-be love watching sleuths on TV or reading murder mystery novels? A murder mystery party can be a really goofy and fun option for a bachelorette and can easily be planned out to include a meal and drinks at home too. If you've got a talented writer among your midst you could call on them to write the plot and scripts for each guest. Otherwise, you'll find murder mysteries available to buy and download online. There are very few other expenses involved other than gathering together a few props and asking everyone to provide their own costume, which can hopefully be done with little effort. When the drinks are flowing, will the murderer blow their cover or will they remain undiscovered until the end?


Pamper Party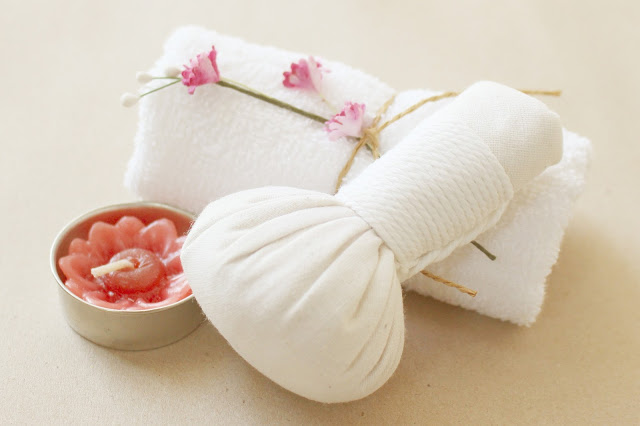 Spa days are a hugely popular choice for bachelorette parties but they often involve signing up for particular packages or set treatments, which can be restrictive and costly. By hosting your own pamper party at home, you'll miss out on time spent in the sauna and hot tub unless you're lucky enough to have your own, but you could save a small fortune. That's money you can re-invest in the rest of the night or on your wedding outfit or gift. Lots of nail technicians, hairdressers and masseurs are happy to charge a party fee to provide multiple treatments. Do research in your local area and you could find that you can create a spa in your living room, so that all of the girls can have a little downtime in comfortable surroundings. Again, food and drinks can be catered to your taste so whether you fancy pizza takeout and beer or a buffet of delicate canapes with champagne, you can match the food to the crowd rather than being limited by the in-spa menu.
Cool Classes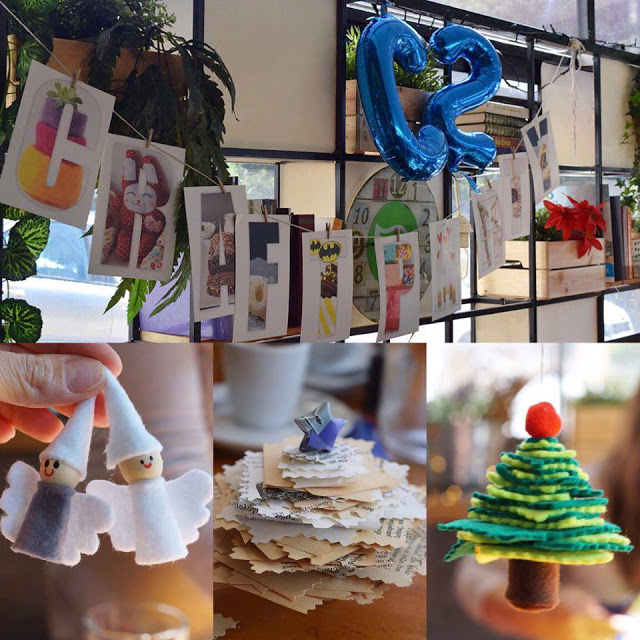 Don't you wish your girlfriends were crafty like mine? Another thing I'd do in a heartbeat is throw a bachelorette craft party! And why not build your party around a class of some kind? From cocktail making and cookery lessons through to wine tasting, jewelry making, sewing and yoga, there are all kinds of things professionals will happily teach you in your own home. Whether you choose to make bunting to decorate the wedding venue or get a bit tipsy testing your mixology skills, there's lots of practical fun to be had!
Are you planning an at home bachelorette? What kind of activities do you have scheduled? If you've already hosted a bachelorette party at home, do you have any words of wisdom to pass on?
Lots of love