Home improvements can be costly, no doubt. However, there are ways to spruce up your home without breaking the bank. It might require a few personal finance tools and a little discipline, but it is possible. We did our house renovations with half the cost most contractors were asking for a couple of years ago. We now have a new, fresh house and we didn't acquire any dept! 
Here are 11 easy tips to help stretch your money and leave your home looking fabulous.
~ Shop at auctions and online for bargains ~
Although shopping around and comparing prices might take a bit of your time, it will certainly pay off for you. It will save you so much money on labor, supplies and materials. When shopping, seek bargains through 'discontinued' sales or 'scratch and dent'. 
For building supplies, you can check online for used materials.
~ Look into renovations that can bring long-term savings ~
These energy-saving measures tend to be overlooked often. If you can, include the following ideas into your renovation:
Solar panels
Good quality insulation
Rainwater tanks
LED lights
~ Keep your home clean and free from clutter ~
This is surprisingly the most affordable way to keep your home looking great. You don't need to spend a dime unless you decide to hire professional services. 
You can avoid clutter by doing regular cleaning. Cleaning also helps bring out elements such as pillows, flooring, lighting, paintings, paint and accessories to light.
~ Change little things you never think about ~
Your hallway runner, bath rugs, kitchen rugs, and your doormat could use an update. You can even buy a new bathroom set or switch to a new shower curtain. 
~ Accessorize your home ~
Accessories help frame certain spaces in your home. Although some accessories can be expensive, there are many affordable ways to accessorize your home without spending an arm and a leg.
Try going for gold. Accessorize with gold mirrors, gold picture frames, or gold-legged tables. Gold is associated with wealth and riches. So long as there's not much gold in one place, gold can instantly create a stylish feeling. 
~ Improve your home's lighting ~
Proper lighting can make a huge difference. Unlike a standard chandelier, designer light fixtures can really add more refinement to your home. To get a unique piece inexpensively, start by looking at flea markets and second-hand stores.
You could also add floor lamps and table lamps and use them as accents as well. 
~ Get window treatments ~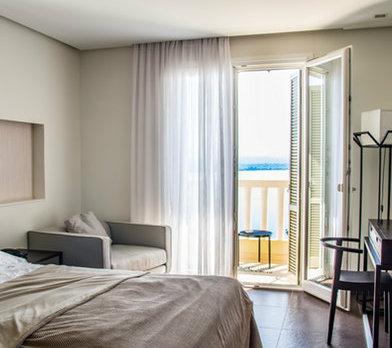 A home without window treatments looks unfinished and cheap. Luckily, most window treatments are inexpensive. They also not only add much needed privacy, but also add some polish to your home. 
Choose light and flowing materials when it comes to window treatments. Natural silk, cotton, linen are good examples. 
~ Opt for unique hardware finishes ~
Avoid bulk hardware pieces like the ones you see in most home improvement stores. Go for heavy-duty, expensive-looking drawer knobs and pulls, instead. 
They may cost a few more dollars, although not enough to break the bank. Besides, if you ever want to rent out your home, having quality furniture will increase your home's appeal and make it less likely for your tenants to leave. The best places to look for these unique finishes include antique shops, flea markets, and smaller hardware stores. 
~ Use hardwood instead of carpet ~
Solid, gleaming hardwood floors are classy. Their natural beauty, durability, and ability to stand the test of time makes for a wonderful flooring material for any home.
Using hardwood for your floors is wise investment. Below are some reasons to consider hardwood flooring:
High quality look
Easy to clean
Installation is easy and straight-forward
A great long-term investment
Ageless quality
Healthy indoor air quality
Better acoustics
~ Refresh your rooms with paint ~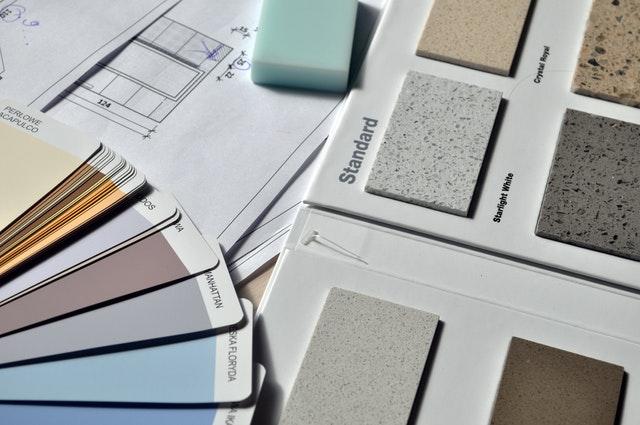 Choosing the right color matters. There are certain colors that will add instant glamour to your house if sophistication is what you are after.
Depending on your personality, you can choose soft, understated or bold and dramatic hues. Painting the doors black is yet another great idea. 
~ Consider crown molding ~
Crown molding is a visual treatment that makes your home look put together. Crown moldings is one of the architectural features that can really add value to your home. Done well, your home can look solid and well-crafted.
Fortunately, crown molding is relatively inexpensive. There are different types to choose from. Examples include chair rails, ceiling medallions, columns, ceiling beams, high baseboard, crown, etc. 
You don't have to drain your savings to refresh your home and guarantee that your property is well maintained. These 11 tips will make your home feel new, chic and luxurious. 
Lots of love