Hello darlings,
I am here writing another blog tour and you may think to yourselves: "But she said she didn't read that many books this summer". Well, I didn't, really. But I did read some and this one was one of them. I have a thing for romantic books, with Jojo Mojes being one of my favorites so I like to read and review other authors too.

This time it was a sweet romance by Meg Buchanan, I thought I knew you.



What's the book about
This is part four of the Prelude Series by Meg Buchanan. 
The book is about a young man, Luke Reilly which seems to struggle with the way his life is going. He feels like his whole life is mapped out. His father wants him to work in the family business. Tessa wants him to marry her. But he has already broken out of the straight jacket they've put him in. And he's about to get found out. 
Can he mend what he's broken? 
Does he want to? 
Will he leave and chase the dream, or stay and do what everyone expects?
What I think of the book
Well, to be honest, this book created some strong feelings in me. As a person who has been cheated on by an ex fiance, I was triggered by reading the infidelities of the hero. I was heart broken for Tessa and wanted to kick Luke ass!

And that's what a book should do isn't it? Provoke feelings and thoughts in you, right? Regardless of my personal reaction this was a book any young person into romantic books would like to read.


Author's Bio
I live in Paeroa, a small town in New Zealand, with my husband and a black labrador. Most of my books are set in my home town, simply because it has a rich history, and the streets already have names, so do the rivers and the mountain nearby, and the neighbouring towns also have names, so I save time on world building.
I have been writing for seven years. Before that I was a teacher, then a kitchen designer, and for a year, the creator of resources for drug education. But now writing is what I do.
I love creating books about ordinary people doing interesting things. The characters in my story are just a little better looking and more charismatic than in real life, but they think and feel like normal people.
My books cover many genre, action adventure, scifi, historical fiction, and romance. Up until now you won't find a vampire or werewolf in any them, but in the future, that can't be completely ruled out.
I wrote Scavenger Hunt to enter it in a national competition, just to see if I could write. It won the competition and really it has all gone on from there.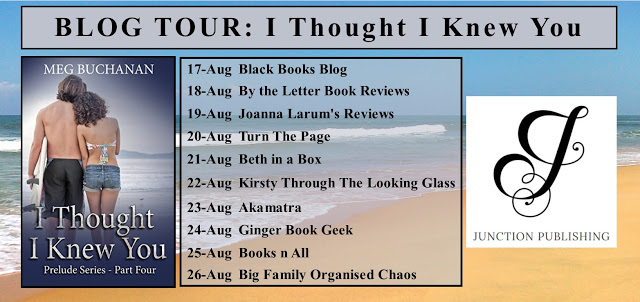 What kind of books do you enjoy reading? Anything good you want to share?
Lots of love