The kitchen is the hub of many homes across the country. People gather in this space not only to cook their meals but to chat and catch up about their days, children might do homework, and you may even relax in there. So it's important to ensure that your kitchen feels like a lovely room to be able to keep up with all these demands you place on it. But let's face it, a kitchen is also one of the most expensive rooms to renovate in your home. Which is why I thought I would share with you a quick and easy guide to spruce up your kitchen.
Instead of replacing the cupboards paint them
 The cupboards and kitchen itself is possibly the most expensive part of any renovation, so instead of taking them out and replacing them with new ones, consider changing what you already have. A great tip is to paint the cupboard doors to give them an instant lift. You can even buy gloss paint these days which could give your kitchen that modern look. Consider a brighter color if you are hoping to add light to your kitchen area.
Dress your window space and sill
 Windows are one of the ways you can really provide a statement to your kitchen. So ensure that you let the light in to make your kitchen feel brighter and airy. However, you don't want a bear window as this can look clinical and make the room feel cold and uninviting. So you could consider a variety of blinds and curtains for any style. Then there is the sill to consider. Why not add some house plants or fresh herbs to give it that homely feel? Or maybe add some personal memories and photographs to make the kitchen feel more of a personal and family space?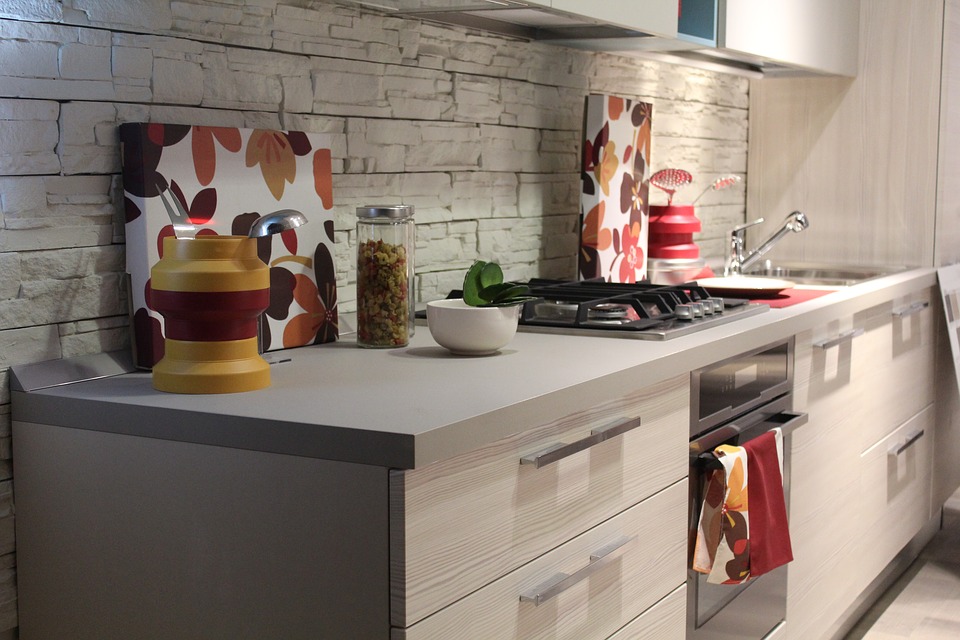 Treat yourself to some new gadgets
 If you can't treat yourself to a new kitchen, then maybe you could consider getting some new gadgets to help your kitchen life and cooking easier. Think about smoothie makers or coffee machines. Or perhaps replace the normal gadgets like a toaster and kettle to match a new theme or color scheme you are considering.
Paint the walls and add something new to them
 Giving your home a lick of paint can instantly refresh it, and the same can be said for your kitchen. Giving your walls a new coat of paint could instantly spruce up your kitchen and make it look and feel brand new. This is the perfect time to consider a new color scheme and theme for your kitchen, which will make the room feel renovated with very little money and time spent on it.
Consider making one big investment to revamp your kitchen
Finally, if you do have some funds to spend on your kitchen renovation then consider making one big investment. This might be replacing the floor for some state of the art tiling or vinyl design, or even fitting a modern light fitting to provide more light into your kitchen.
I hope this has provided you with some quick tips to spruce up your kitchen in the new year.