Hello darlings! I have another book review for you today. Especially if you are into crime fiction and the scene of Wales then Written in blood by Stephen Puleston is a must read!
What's the book about
A savage murder…
Inspector Drake is called the holiday home of an eminent Manchester barrister and recently appointed judge to face the grizzly sight of his badly mutilated body. The scene resembles a copycat killing from years previously when the barrister had prosecuted the perpetrator now serving life in prison.
A serial killer behind bars...
Drake realises the killer might be targeting the judge or legal teams or journalist that covered the original trial and he embarks on a frantic search to identify and warn them all. But when a friend of the barrister is found murdered in his yacht in a marina Drake's suspicion must focus on the connection the barrister.
A determined murderer.
Clear evidence arises to arrest and charge a suspect is thrown into confusion when another death takes place. Drake knows he has a determined killer to catch. And with his own reputation and the integrity of the Wales Police Service on the line he cannot afford mistakes.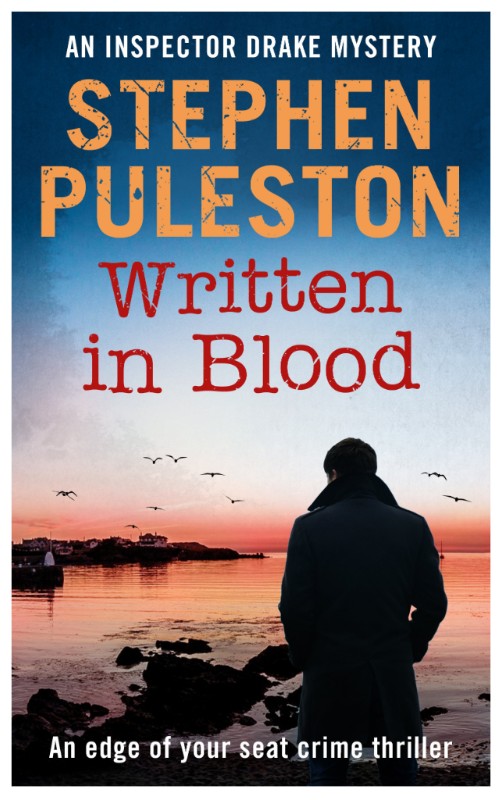 What I think of the book
When a series of bodies start to surface with letters being carved on them, Inspector Drake is called to investigate. First he has to deal with the murder of a well-known barrister who was found badly mutilated. These murders point to a serial killer who is not serving time in prison and inspector Drake starts to think he has a copycat in his hands. Or doesn't he?
The suspense is thick and there are many nice twists in this story. I loved the fact that you can't really "make" the murderer from the suspects and that this was a nice read that didn't need any knowledge of the previous books in the series. However, now that I've read this one I want to read all other books with Inspector Drake!


Author's bio
I write crime fiction based in Wales and about Wales. The rural landscape of north Wales provides the backdrop to the Inspector Drake novels. And Cardiff the capital of Wales provides the setting for the Inspector Marco novels set in a modern urban environment.
I love the novels of Raymond Chandler, Ian Rankin, Mark Billingham, Henning Mankell, Val McDermid – the list could go on! And I enjoy watching detective series on the television the recent Hinterland series based near Aberystwyth in Wales was great. One of my favourites is the French series Spiral but The Bridge and Broadchurch and the Rebus series with Ken Stott and Kenneth Branagh in Wallander are great too.
I have been on writing courses at the Welsh Writers Centre in Llanystymdwy, North Wales tutored by Matt Whyman and Marcus Sedgwick as well as crime writing courses with Peter Robinson and Andrew Taylor at the Scottish Writers centre.
I was born in Anglesey an island off the north Wales coast and after leaving school in Holyhead I went to University in London before training as a solicitor/lawyer. I practised in a small family business doing criminal work in the magistrates and crown courts, divorce and family work.
I still live on Anglesey, North Wales near the beach and the mountains of Snowdonia.
Have you ever read a mystery where you were able to pin point the killer before the author revealed it? I had a very good suspission ones or twice but not lately with Joffe books. They all tend to outsmart me, lol!