Hello darlings. I want to travel all over the world but there are some places I want to see sooner rather than later. One of them is the far away Taipei in Taiwan. I know it might come as a surprise to some but there are actually many reasons why you should visit Taipei. Here are my 7 reasons why Taipe should be on your bucket list. 
7 reasons why Taipei should be on your bucket list
Night markets
You should definitely book one of the tours in Taipei that include visits to night markets! For people like me who grew up loving the colorful and filled with life flea markets, this is a must see (and taste). Taking a page of the Chinese phenomenon, Taipei's markets have blossomed into some of the best in the world. Their sounds, colors and tastes of Taiwanese and Asian cuisines will help you get the real feeling of this amazing town.
Some of the most famous ones are the Shilin Night Market, the Huaxi Night Market and the Linjiang Street Night Market.
I hear that there are many culinary choices and I am super excited to try any and every vegetarian ones!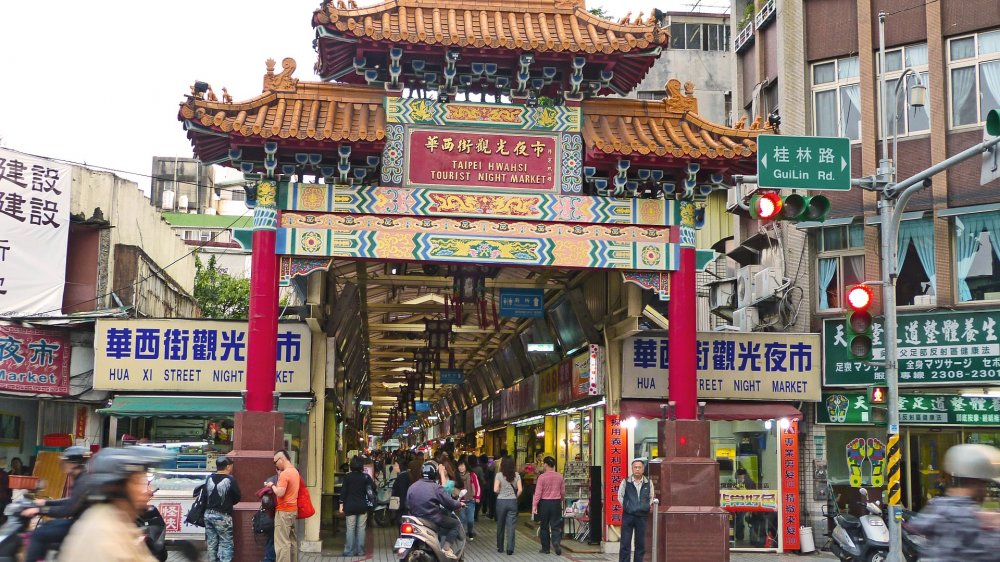 Elephant Mountain
As a hikker and nature lover it would be impossible to miss the chance to climb up the Elephant mountain. I would gladly give one morning from my time to go up this amazing mountain through the Xiangshan hiking trail. The view from the top is amazing given the photographs taken from there I see all over the internet. Plus, it's a great thing to do as a family and it's also one of the free things you can do in Taipei. 
It's a 20-30 minute climb up depending on your fitness level. I know people do this in flip flops but I am going on my sneakers thank you very much!
Taipei 101
When it was build back in 2011 it was the tallest building in the world. So if you suffer from acrophobia you should stay clear of this one, lol! The elevator that takes you up is super fast and the view from the top is breathtaking. There are many amazing restaurants in the area to enjoy the local food.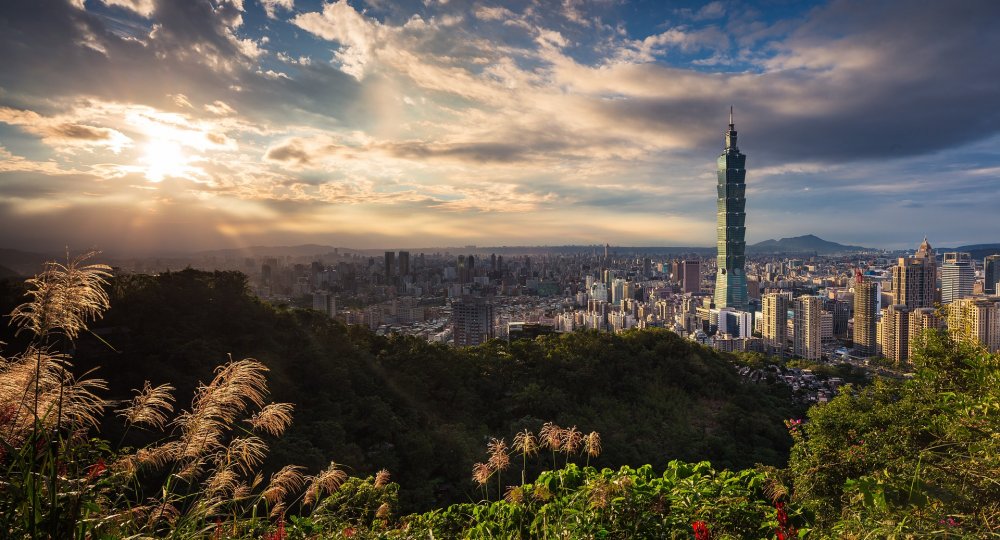 7 reasons why Taipei should be on your bucket list
Beitou hot springs
I know I don't have to mention again our family's love for anything geological, right? I mean I did marry a geologist, didn't I? So it seems that a visit at the Beitou hot springs is definitely part of our agenda for this trip. 
Hot springs have many health benefits and they are super relaxing too. I love the calm of the warm water, don't you?
Yehliu Geopark
Ok this is not in Taipei but only a short 90 minute ride away from Taipei main station so it's well worth the trouble. Especially if you are into geology like we are! 
The most prominent rock formation and famous one at that is the Queen's head and I can't wait to see it up close. I find that nature is my favorite artist and this is only one of the examples for that.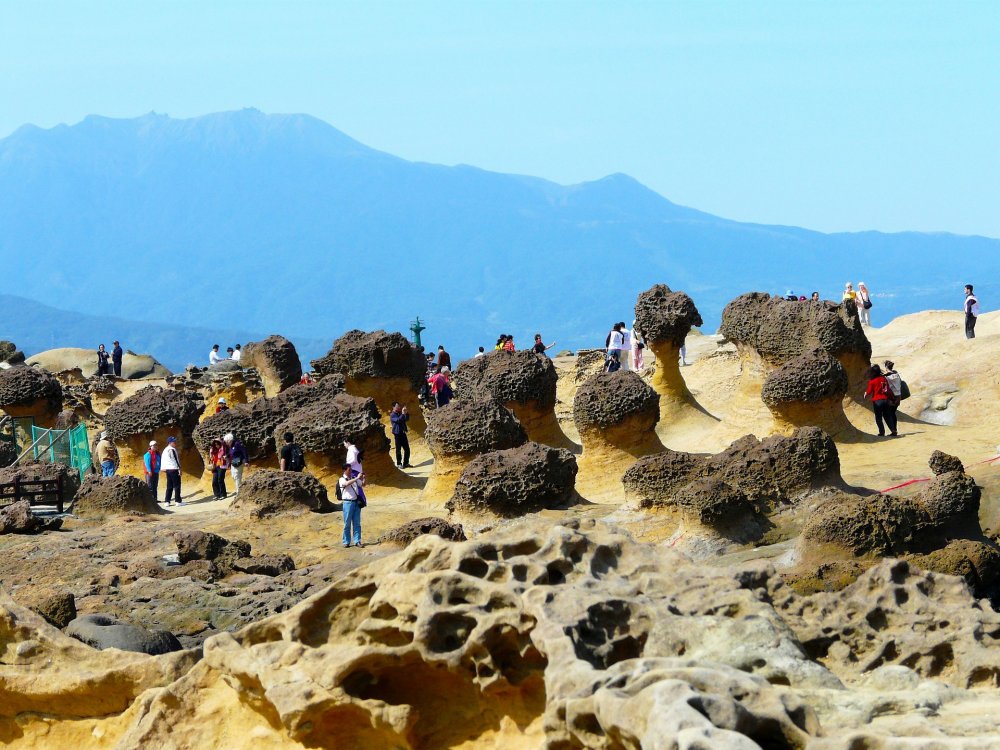 The red house market for artists and designers
As a crafter this is one of my have to see places. It's not everyone's cup of tea but if you are a creative one you should definitely check it out. It houses the work of local artists and designers and I think it's the best place to look at what the fellow crafters from Taipei are in to. Also, my hope is that I will gain insight for some craft supplies stores too!
Chiang Kai-Shek Memorial Hall
Another free thing to do in Taipei is visit the memorial build in memory of the former President of China, Chiang Kai-Shek. It's a very beautiful building with white walls and blue roof and it's one of the most instagrammable sites of Taipei.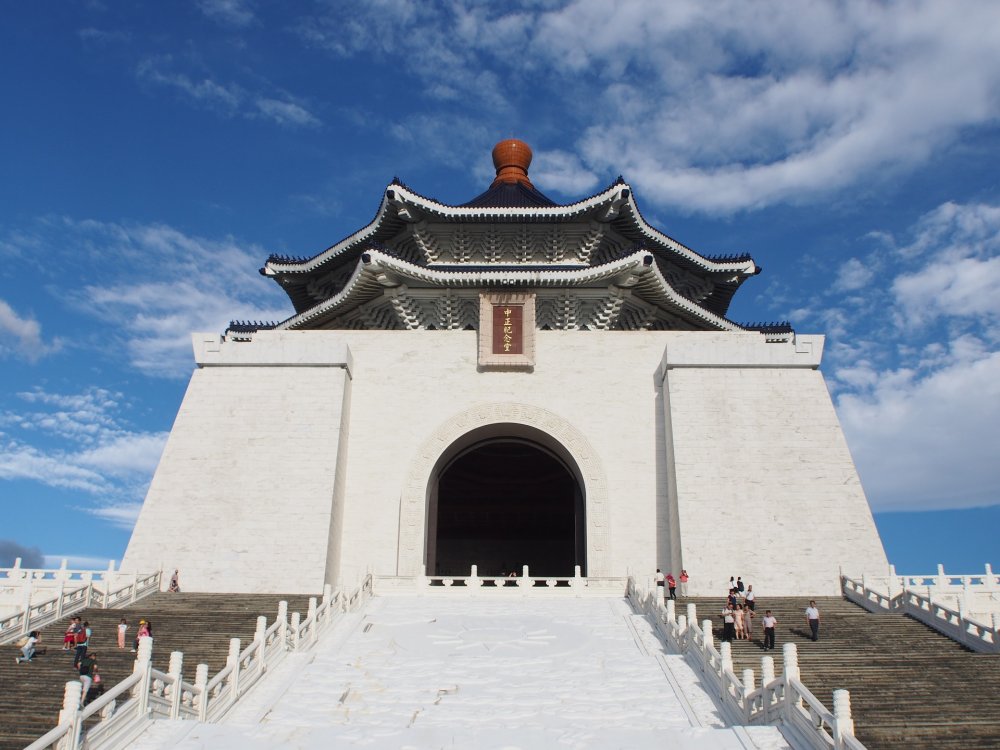 7 reasons why Taipei should be on your bucket list
There are many more reasons why Taipei should be on your bucket list, I merely scratched the surface of this wonderful and far away city. Depending on if you are shopacholic or more of an arts person, if you like technology or if you are going there for the spirituality, there are many things you will enjoy doing. Hopefully there will be a follow up article with my own photos and experiences once I get to go there.
Have you ever visited Taipei? What did you like best? Are you planning on going there?