Hello lovely people!
UPDATE: Thanks for all the love your are showing my easy crochet mug cozy!
I've been very busy (what else is new?) with our house renovation plans (yeap we are still planning, no doing just yet) but I've been on a creative mania too, so here's a little DIY I've put together.
Well, you know about my crochet love and putting it all for a good cause. I will show you pictures of what I've made so far in a later post. 
 This time I used my crochet skills for something I've been drooling all over since the first time I saw it on etsy. A mug cozy! Silly I know but they look so cute and colorful and are (probably)useful. Anyway I was sold and I was trying to find a way to make my own. 
 Recently, in my search for a free pattern for a kids hat, I came upon Bubblegirl's blog and her great mug cozy pattern.
 I changed it just a bit and used it to make my first ever mug cozy! What do you think? It's good, right?
The original pattern from Bubblegirl begun with chain 8, which I found to be a bit small for my mugs and changed it to chain 10.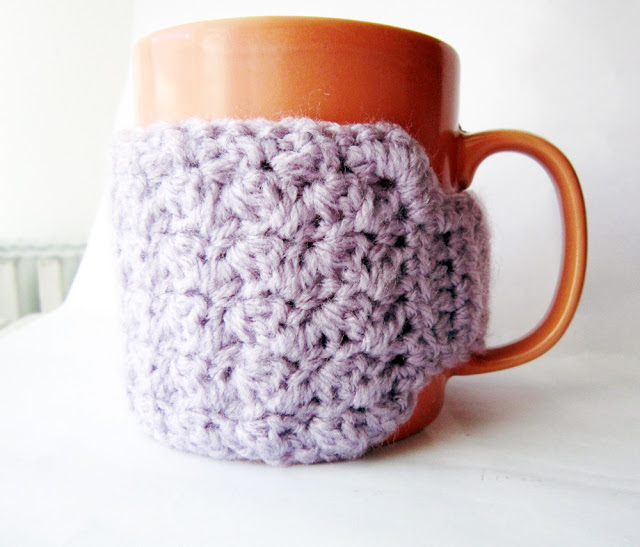 I kept the same steps as Bubblegirl did, until it was time to make the narrow part that fits under the mugs handle. She had 8 stitches and used the middle 4 for the narrow part, whereas I had 10 stitches and used the middle 6.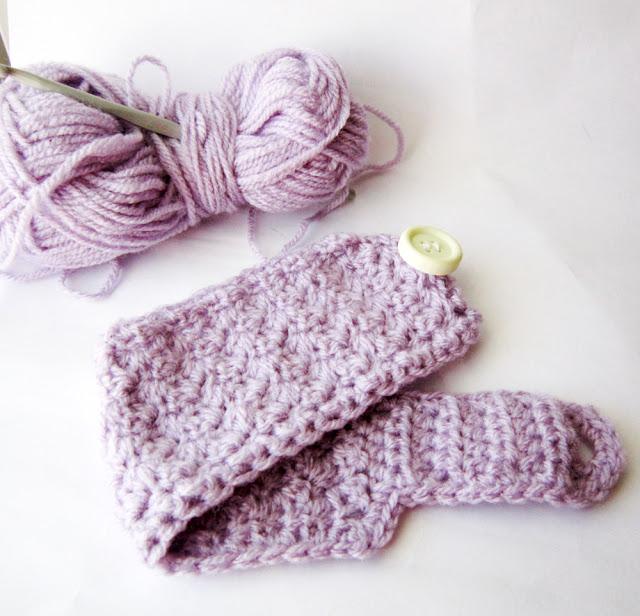 I used a lilac wool/synthetic yarn but I am sure that a cotton yarn would look ever better. My crochet hook is a 4.5mm one.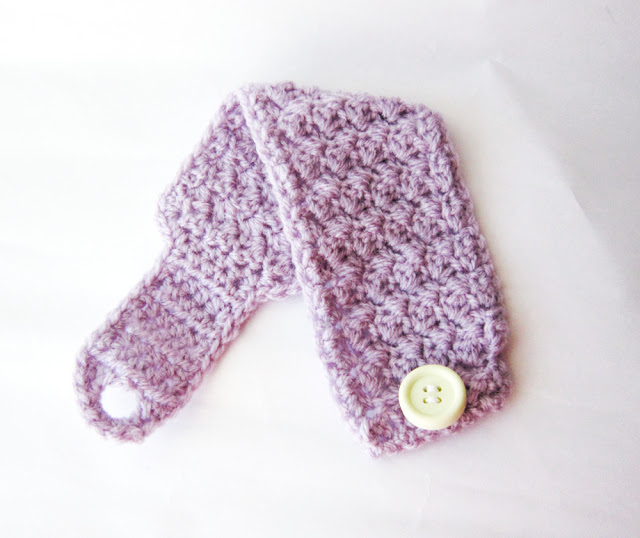 I couldn't agree more with Lisa from Bubblegir that these cure things make great presents and ever better ones if you include the mug!!! What an excellent idea for all those coffee/tea drinkers friends of ours!!!
It took me almost 30 minutes to make it, thus I am calling it a super easy DIY for crochet beginners like myself! You should definitely try this easy crochet mug cozy for yourself!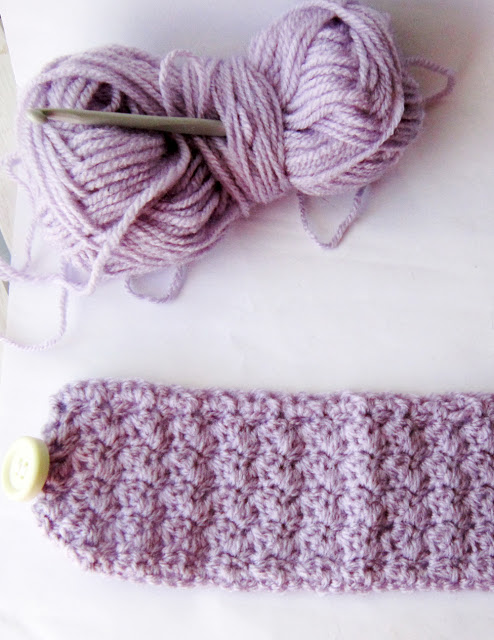 Here's the pattern I used (again all credit goes to Bubblegirl for sharing her gorgeous pattern)
R1: Chain 10
R2: In the second ch from your hook make 1sc and 1dc, [skip the next chain and 1sc and 1dc]repeat to the end. Chain 1 and turn.
R3: Repeat R2 until the desired length is reached. Lisa's pattern said 20,3cm (8") but I made it just a bit longer until I had 21,5cm.
For the next row you have to make 1 sl st to the first two sts from the hook and the 6 hdc to the next 6 sts, chain 1 and turn.
Then continue to hdc to the six sts, chain 1 and turn for the next 5cm. 
For the next row make 1hdc for the next two sts, chain 2, skip the next two sts, and hdc in each of the next two sts.
For a nicer finish, Lisa's pattern suggests to make a sc evenly around, making 3sc in the corners and 2 sc in the button hole. I made 4 sc in the button hole space.
Sew on the button and you're ready!!! Good luck!!!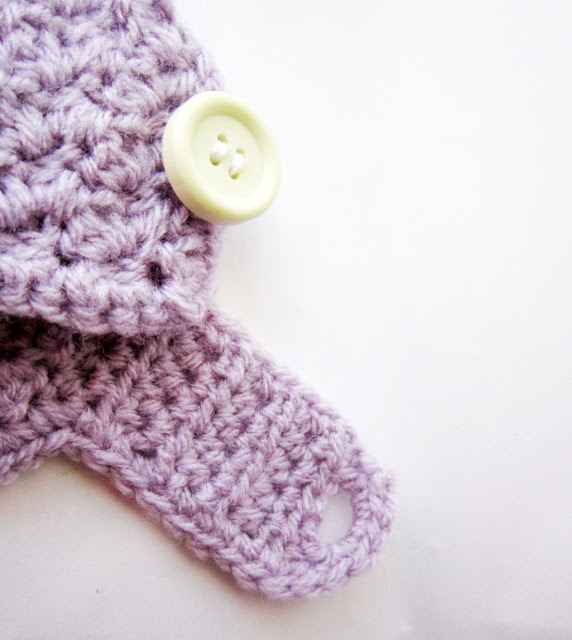 I think it turned out great and I am keeping this one for myself! I am going to be making lots of them for Christmas presents though! 

UPDATE: My cup cozies are now available in my etsy shop. You can even customize them!!! Check them out!!!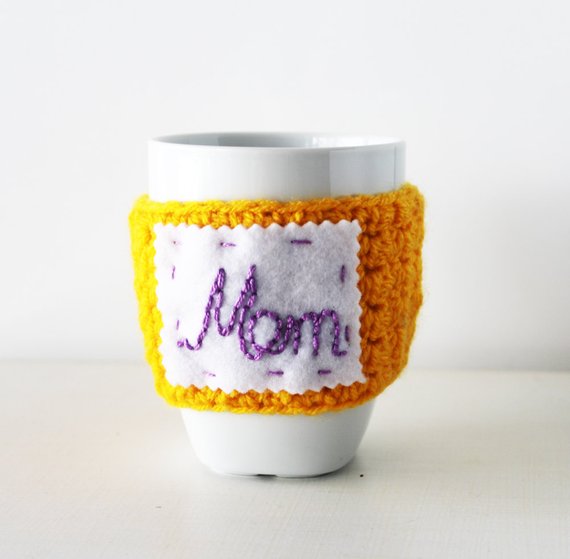 Are you looking for a pattern for a cup/mug/cell phone/laptop/whatever cozy? Here's a list I've found on the web. If you find something nice please share it with me!
 If you try it out I would love to hear how it went! If you don't know how to crochet you can buy it here.