Hello lovely friends
I am a girl who likes her clothes simple and casual for a work day. Lately, I've put on some weight – probably due to the fact that my vegetarian diet is not balanced in protein yet – so I was in need of some T-shirts to "cover up" my veggie tummy, lol!
I bought two T-shirts from Pull and Bear, a navy blue one and a teal one. They were quite nice but I decided that they "needed" something. I decided that the teal one has to be decorated with a bow made with some fabric ribbon and the navy blue one is going to have to wait for a while. So, here is how I managed to make my first DIY T-shirt refashion (kinda).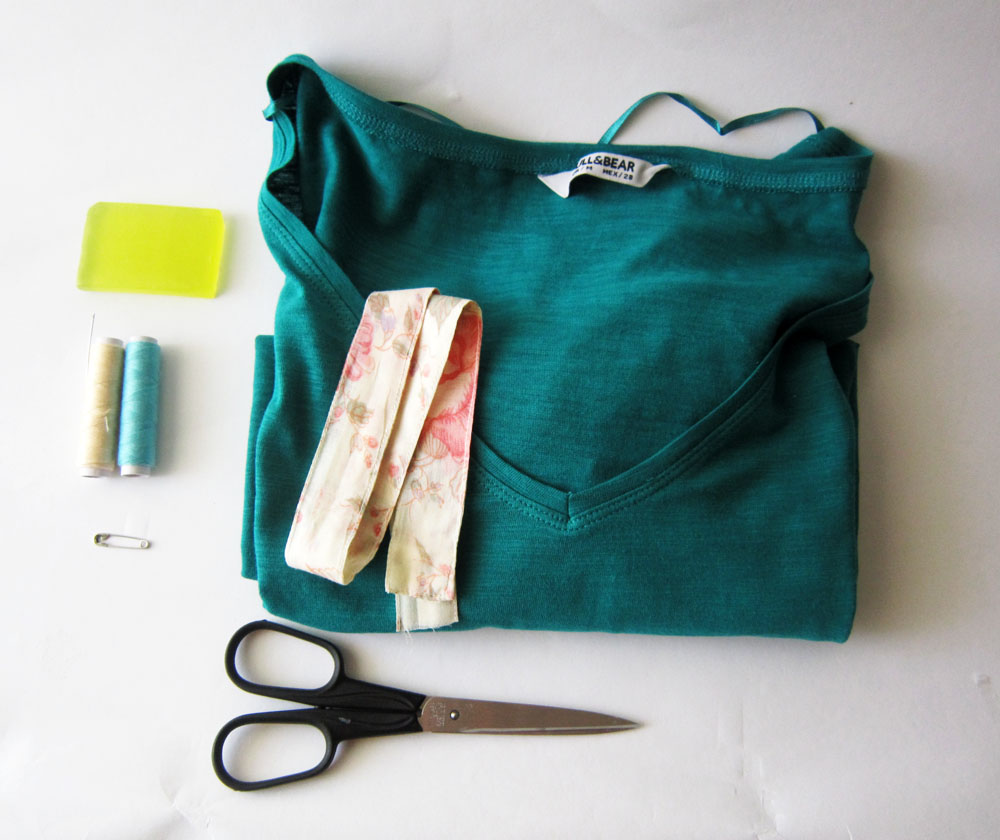 What you'll need
A plain T-shirt of any blouse you want
A pair of fabric scissors (any kind would do if you don't have fabric ones)
A small bar of soap or a fabric marker
 Thread and a needle
A piece of fabric ribbon or a piece of fabric that you'll saw into being a ribbon. If you don't know how to make a piece of fabric ribbon go here.
What to do
First off you should decide where you want the ribbon. If you are not sure exactly where you want it, wear the T-shirt and leave a small mark with your soap or marker.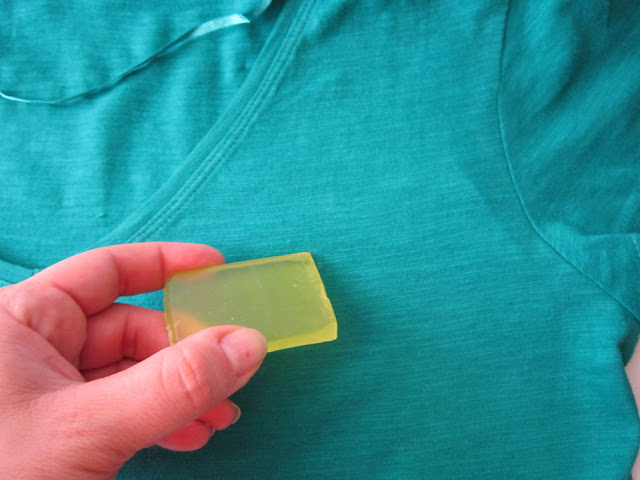 If your fabric ribbon is sewed on both sides then skip this step. If it's not you should sew it making a small hem while you at it.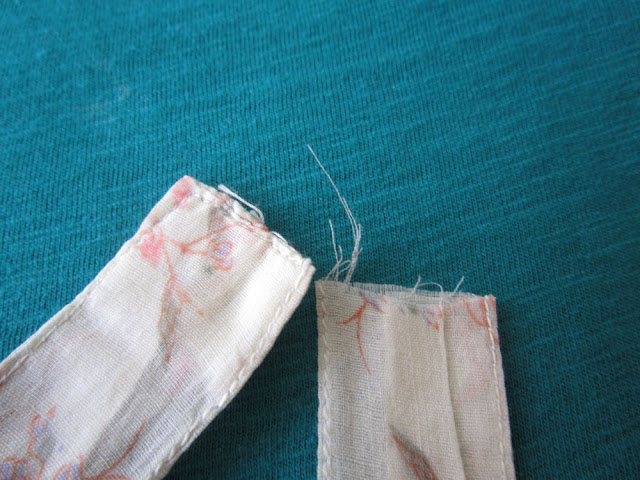 Mine was a belt from an old dress and it was open on one side so I just sew it by hand.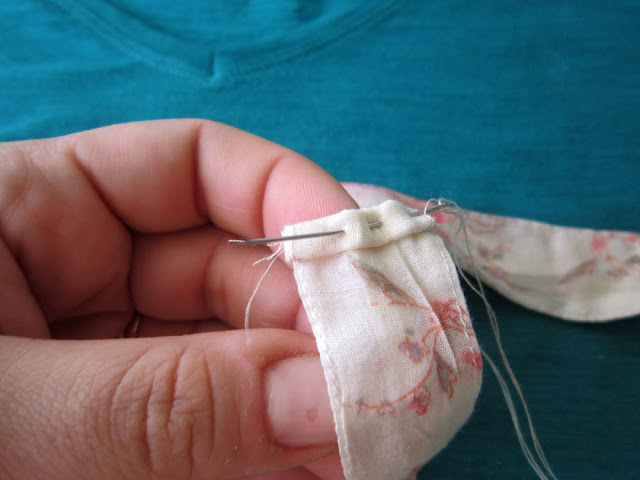 *Optional: You may want to cut the ribbon under an angle in order for it to have an angled finish.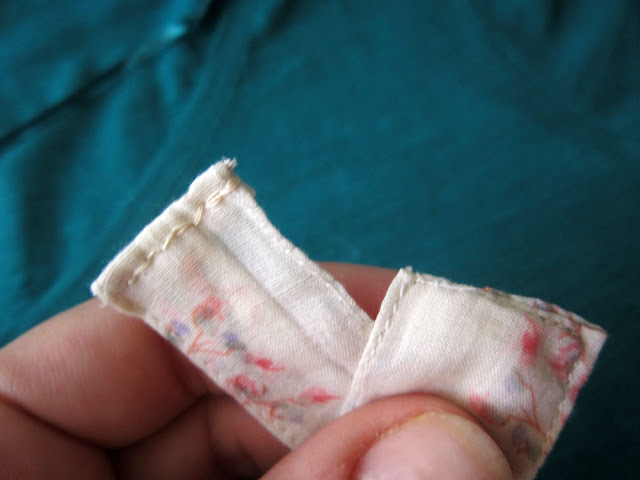 When the ribbon is ready, thread the needle and make a knot. Then push the needle from the wrong to the good side of the T-shirt in order to come out of the marking you've made earlier.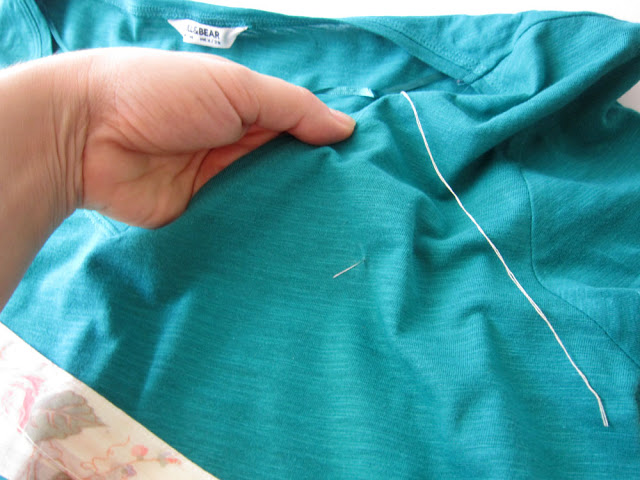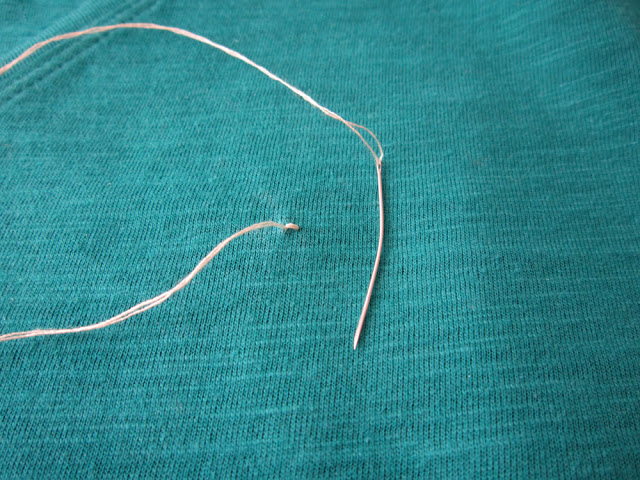 Fold the ribbon in half to find its center and push the needle through that point.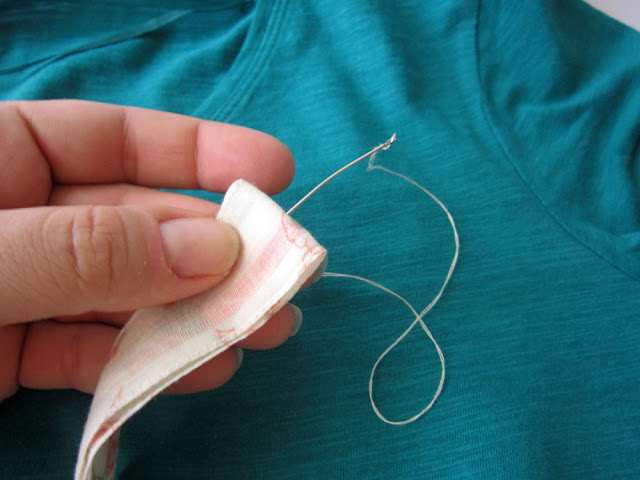 Make some stitches there to hold the ribbon in place. Secure the thread on the wrong side of the fabric, make a knot and cut it.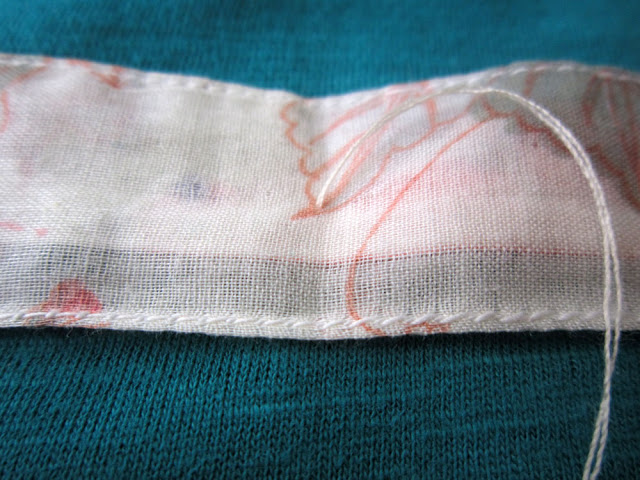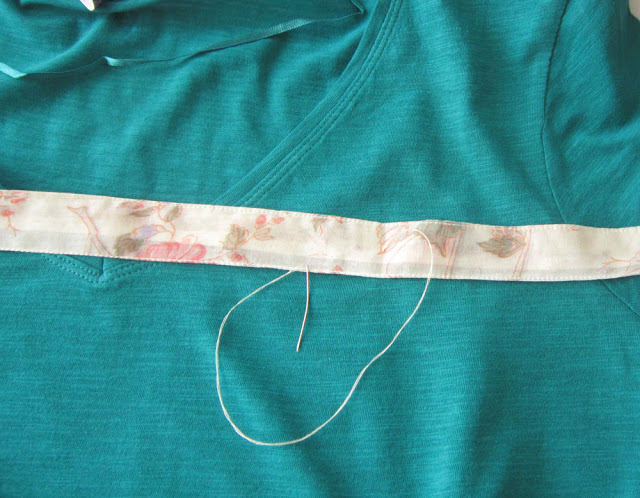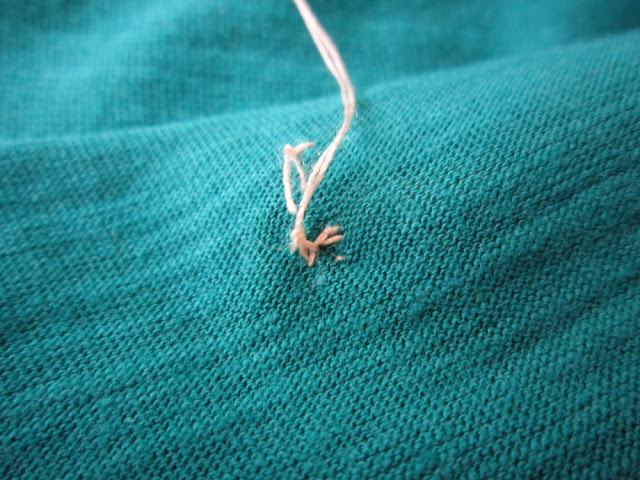 Now it's time to make the bow. There are many ways to make a beautiful bow but I always choose this one.
Lay the two ends of the ribbon in front of you.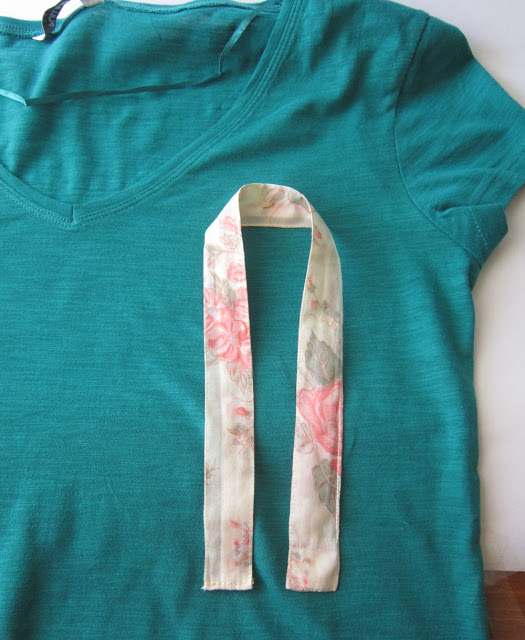 Make a knot.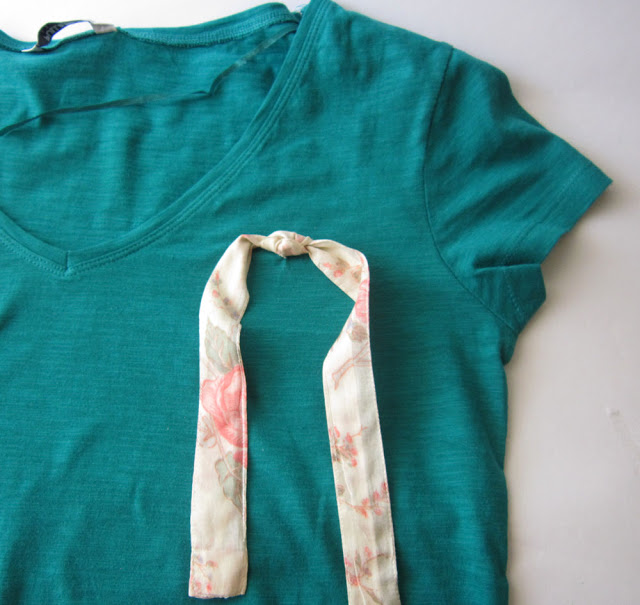 Now this step is very important if you want your bow to be in the correct direction! Turn the T-shirt upside down, having access on the top of it instead of the end of it. Does that make any sense? If no, look at the picture, lol!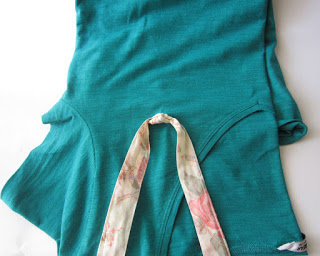 Take one end and make a loop, take the other end and make another loop.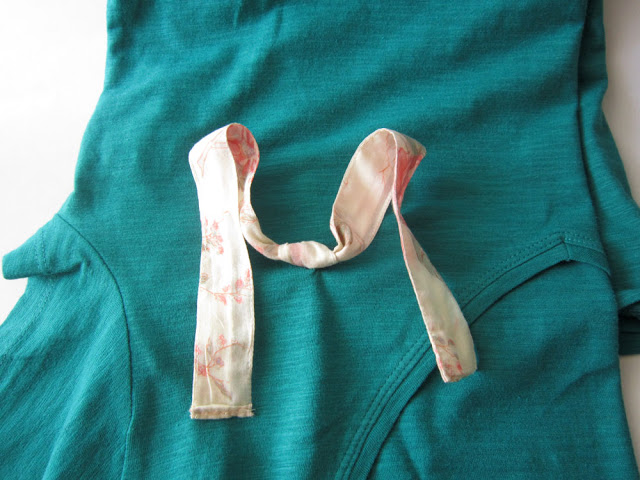 Hold these two loops on each hand between your index and your thumb. Then just make a knot just if those two loops are just two ends of the ribbon. Easy no?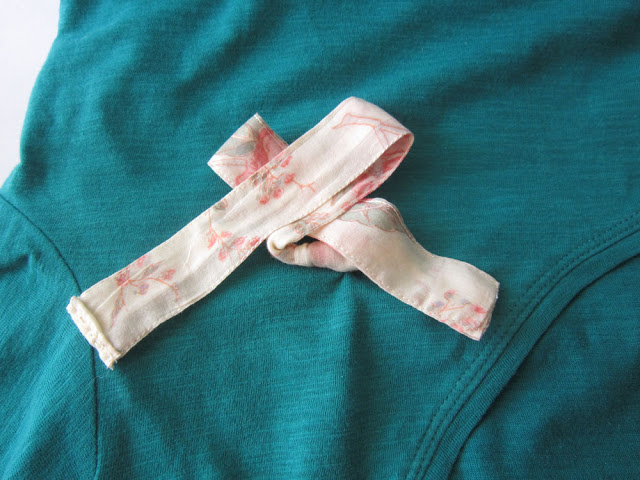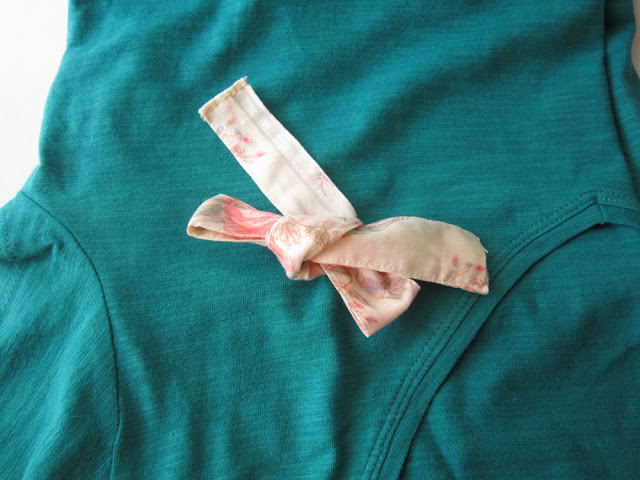 Adjust the bow by pulling the ends of the ribbon and you are set to go!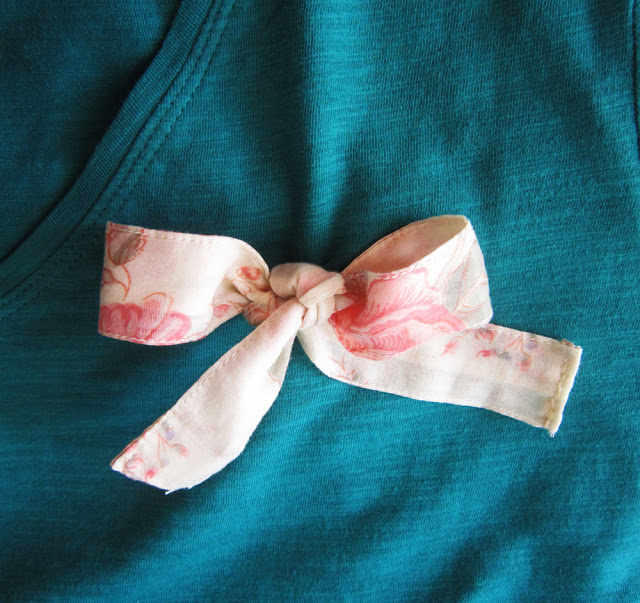 Isn't this great?
If you like you can saw the back side of the bow loops into the T-shirt too, to hold it in place. I didn't because this way allows you to undo the bow and iron the ribbon after you wash and dry your T-shirt.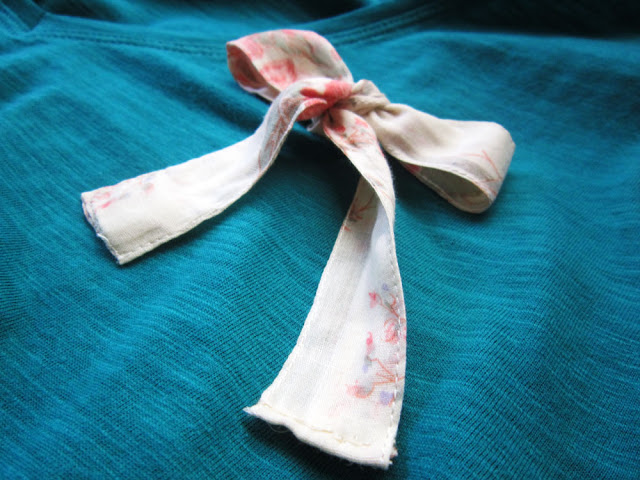 What do you think?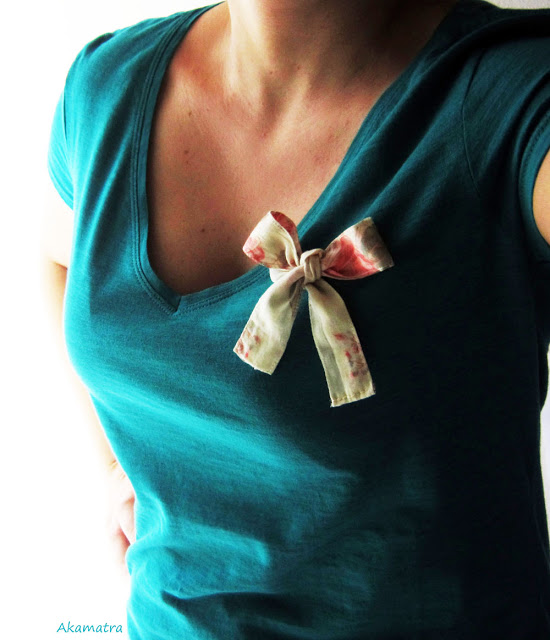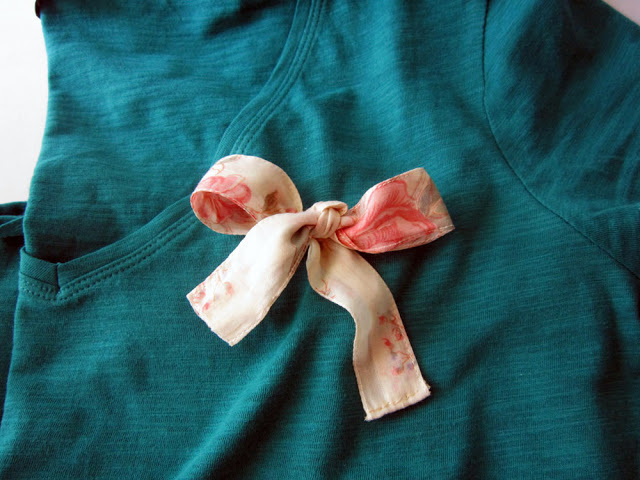 I would love to hear that you tried this out and looooove to see the outcome!!! Quess I want everybody addicted to bows, right?