Hello darlings,


I've been posting more tips and ideas rather than DIYs lately I know. That doesn't mean that I stopped creating stuff! On the contrary! I am under a creativity spurge lately and can't stop myself! There are days when I regret not starting a kind of challenge of creating at least one thing per day! I am telling you I am on a roll!
The only down side about this is that I don't always have time to take photos so that I can write tutorials for the blog. It's a bummer but I've decided that's not a reason to stop me from creating! After all, if you don't find it here, you'll probably find it somewhere else!
The thing I enjoy most about this creativity boost is that I make things I really need! For instance, when my wallet was breaking at the seams from all the free bonus cards every shop keeps giving away, I decided to make a small card wallet just for these cards. And I did! And then I decided my phone charger and my hands-free needed some loving too, so I made them matching cases to keep them untangled!
I took out my sewing machine and a piece of vegan leather and it only took me half an hour to finish all three pieces! I have been using them non stop!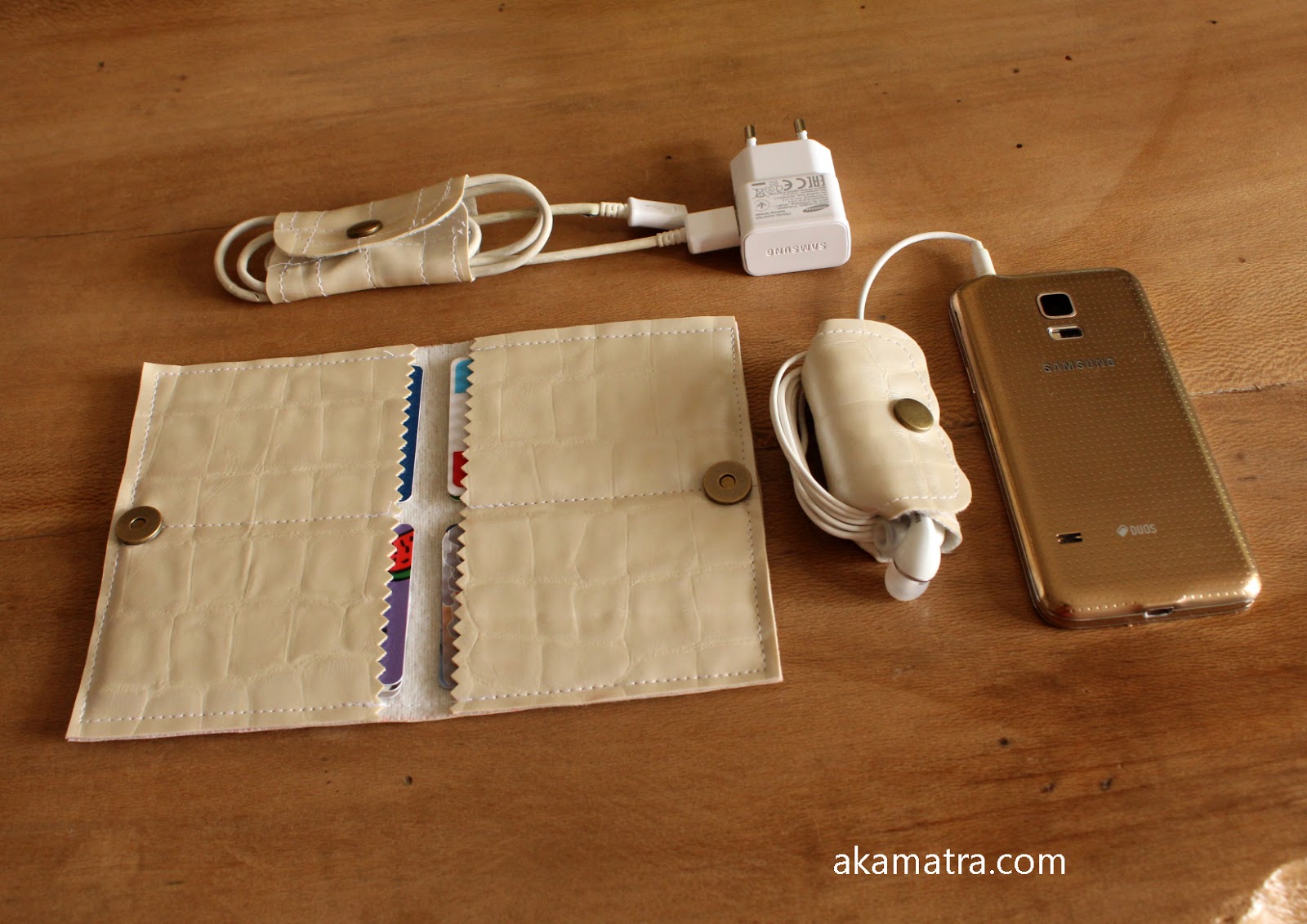 I have been doing a lot of crocheting too! I made another sea creature to add to the baby mobile I am currently making, a cute jellyfish!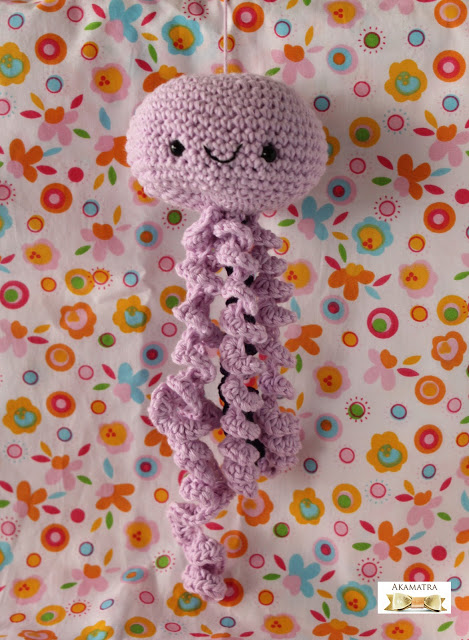 And I've also came up with a pattern of my own to make little crochet stars as favors! I will be sharing the pattern here in a few days!!!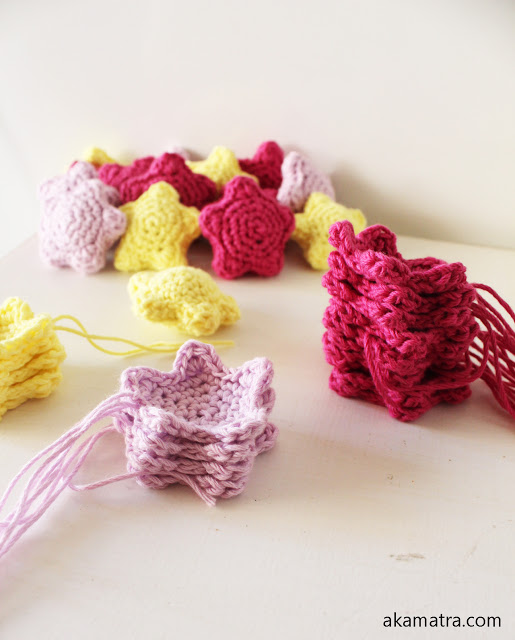 Then, Nick complained about not having enough clothespins for the clothes (yeah, yeah, you can close your mouth now, my husband does handle all things related to laundry in our house!!!) so I bought some but then I didn't have anywhere to put them in. So the sewing machine to the rescue again and this small but practical case is now hanging on our balcony, holding on to our clothespins!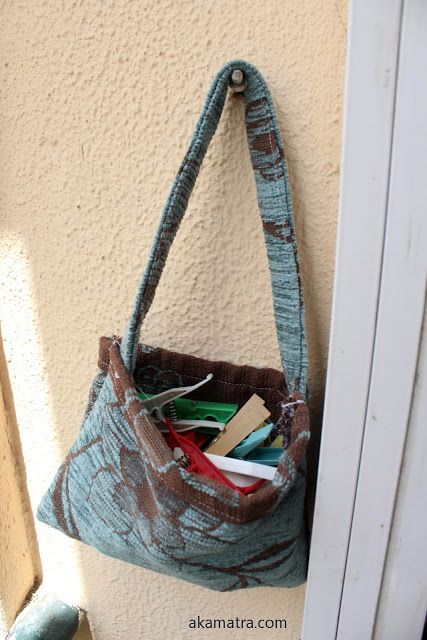 And the other day I decided it was about time to do something about our fire place! I mean it's the one thing anyone that seats on the sofa sees, and it's just an empty black space! I have been wanting to put something in there since we moved in but couldn't master the mood! Well, thank the universe for this creativity spurge cause I got up and cleaned my vintage glass bottles (left over from my late grandpa), three large pieces of marble I got on a trip to Skyros island and used a lot of sea peddles I've collected over the years and put this together!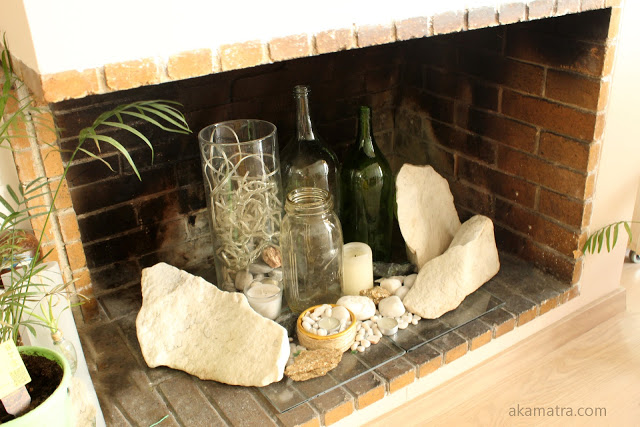 I also made this little candle holder from a small yogurt container! I did manage to snap a couple of photos while I was doing it so there will be a little tutorial for ya!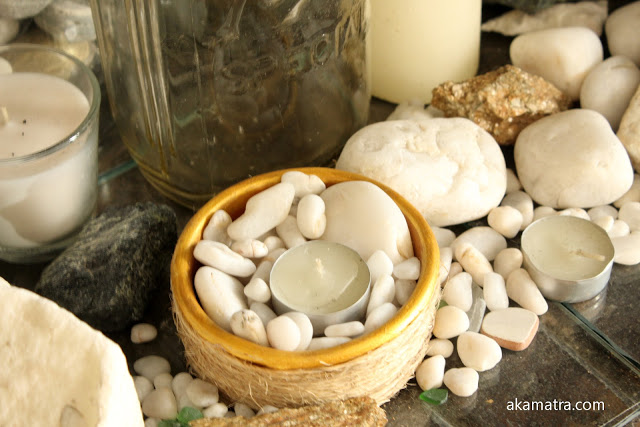 Oh and I did get creative in the kitchen too! I've recently bought a slow cooker and have been testing out a lot of my recipes! I will add the details on them soon! And I did manage to make some butter and milk candies without sugar! They turned out a bit less soft than I wanted but delicious nevertheless!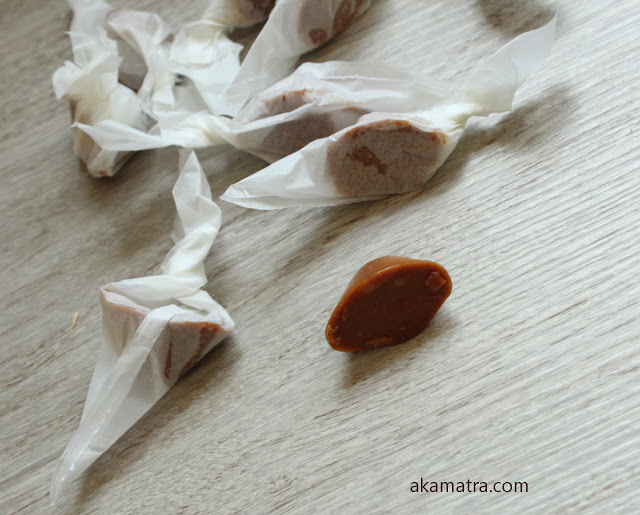 Thankfully I wasn't alone in that boost! Me and my dear blogger friends had our first Craft Party the other day! We had a lot of fun (and food) and did make some amazing dream-catchers! I will also be sharing the how to for them soon!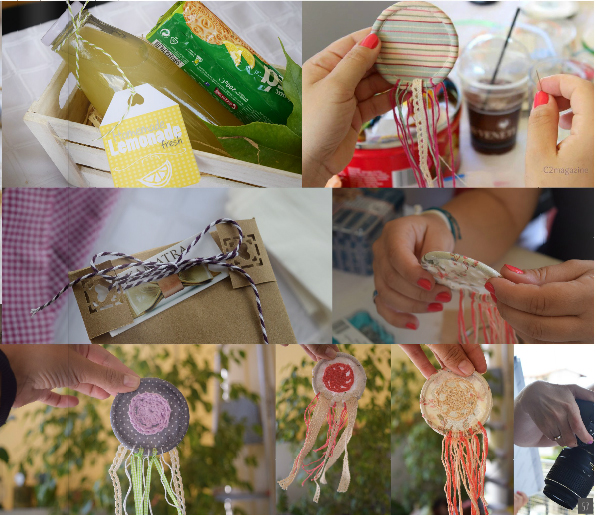 We also finalized our second issue of C2 Magazine, as I told you here. 
All in all it's been a lot of fun being under this creative wave! I hope it will last a little longer, I really like it!!! 
What have you been up to this month? Share in the comments and don't forget to participate to our Summer Pack giveaway!!!
Lot's of love