While on holiday I came up with a new recipe for some sugar free vegan carob bites. Coming up with new ways to treat my family with dessert is a challenge when you can't use sugar. These last years I always go for energy bites because they are easy (duh, I am a mom not a super shef) and both Fratzolaki and hubby loves them!
This time I used one rather innovative (if I may say so myself) ingredient. Carob rusks! We found some amazing ones in a traditional shop in the small town we spent the summer and they were both salt and sugar free!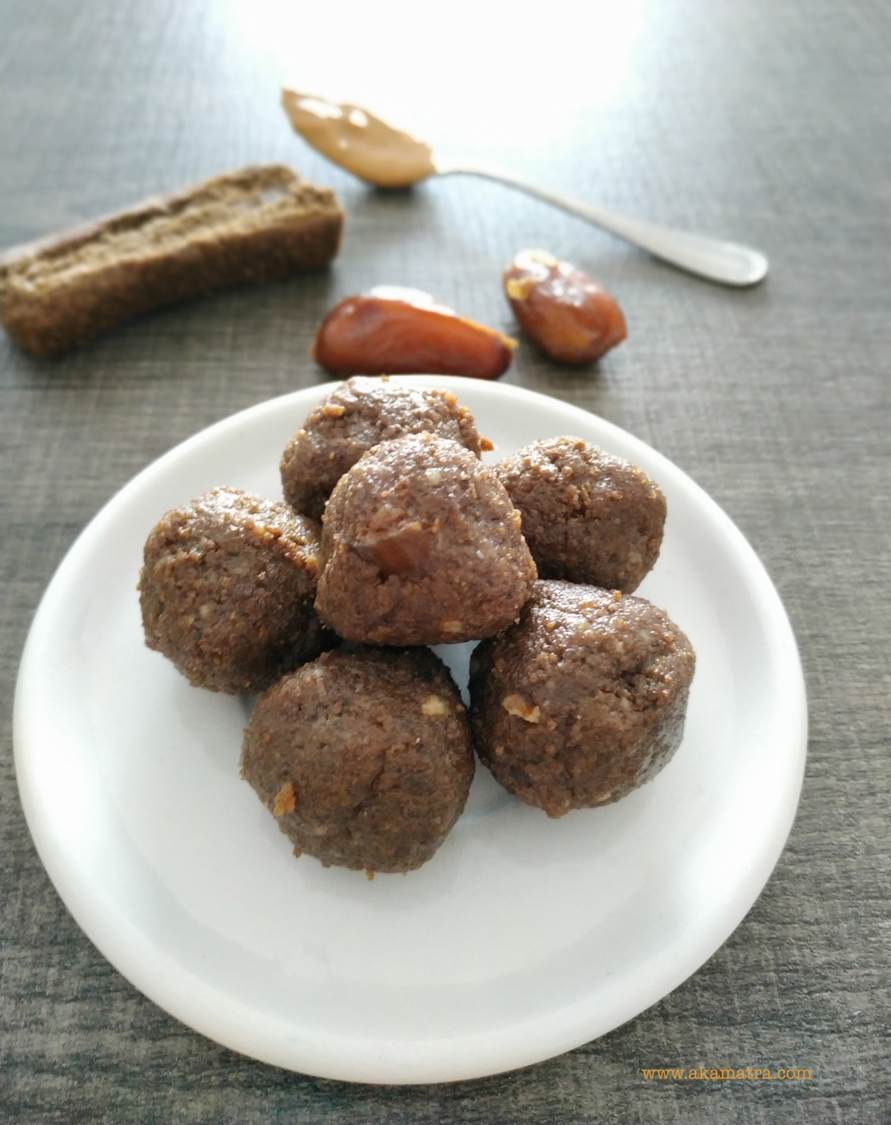 Sugar free vegan carob bites
Carob
 is an amazing ingredient to use. It's filled with fiber, antioxidants and has low amounts of fat and sugars but it tastes sweet and can be used to add flavor to sweets. I have been eating since I was a little kid in Crete where I spent all my summers. 
I had to make a brithday cake for my husband and I always go for Aris lemon pie. This time though I didn't have a way to bake the tart so I figured I'd make a raw base and then pour the lemon curd on top of that. The recipe I came up with for the pie's base turned out to be delicious and they kept asking me to make it again as a bar.
I did one best. I made it as sugar free carob bites and it's so easy you can whisk it up in no time!
Sugar free vegan carob bites
6-7 carob rusks (~ 270g in total)
10 pitted dates
1 cup of sugar free peanut butter
1/2 cup of walnuts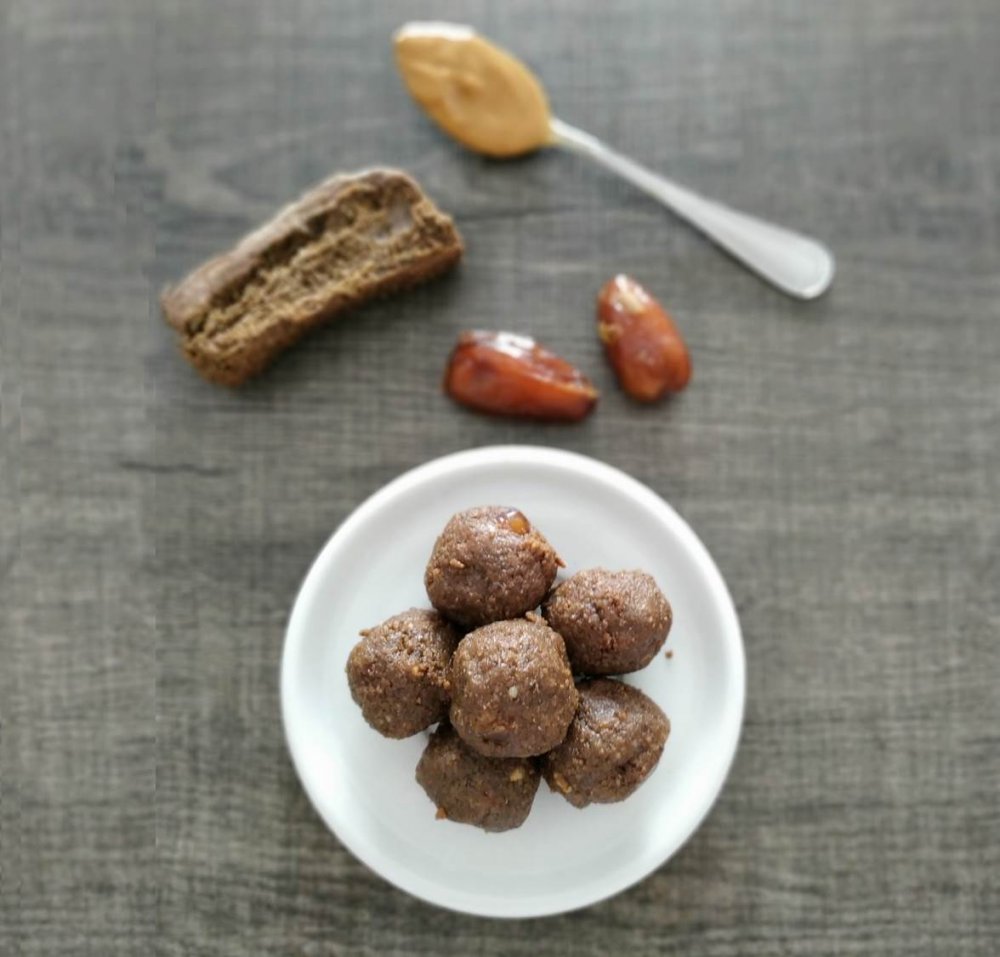 Put the rusks in a food processor and process them until they crumble. If you don't have a food processor (I didn't) either use a hand rod grinder or a mortar.
Do the same for the walnuts and add them to the carob rusk crumbles.
With your rod grinder make a pulp out of the dates and add it to the mixture above.
Lastly, pour in the peanut butter.
Use your hands to knead the mixture. If you find it more crumbling than you want add some peanut butter.
Make small balls with your hands and place them in the fridge for 20 minutes.
Now devour them!!!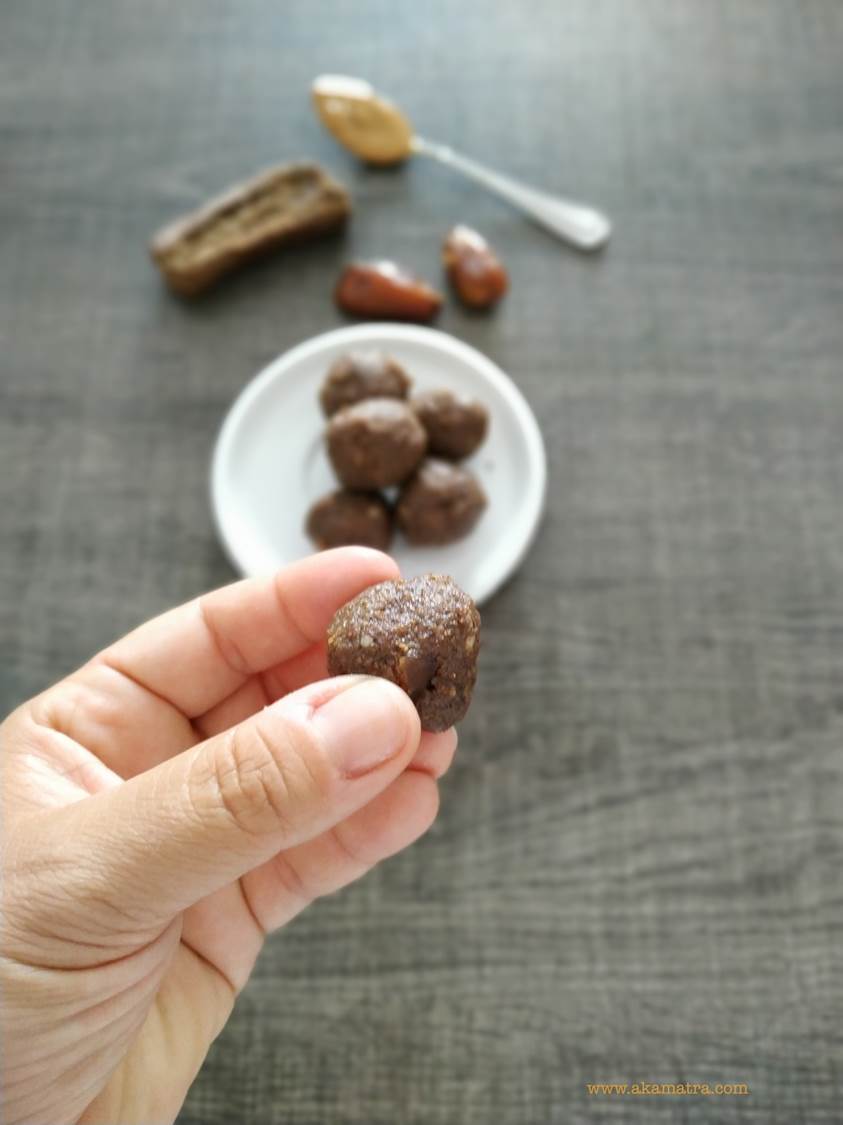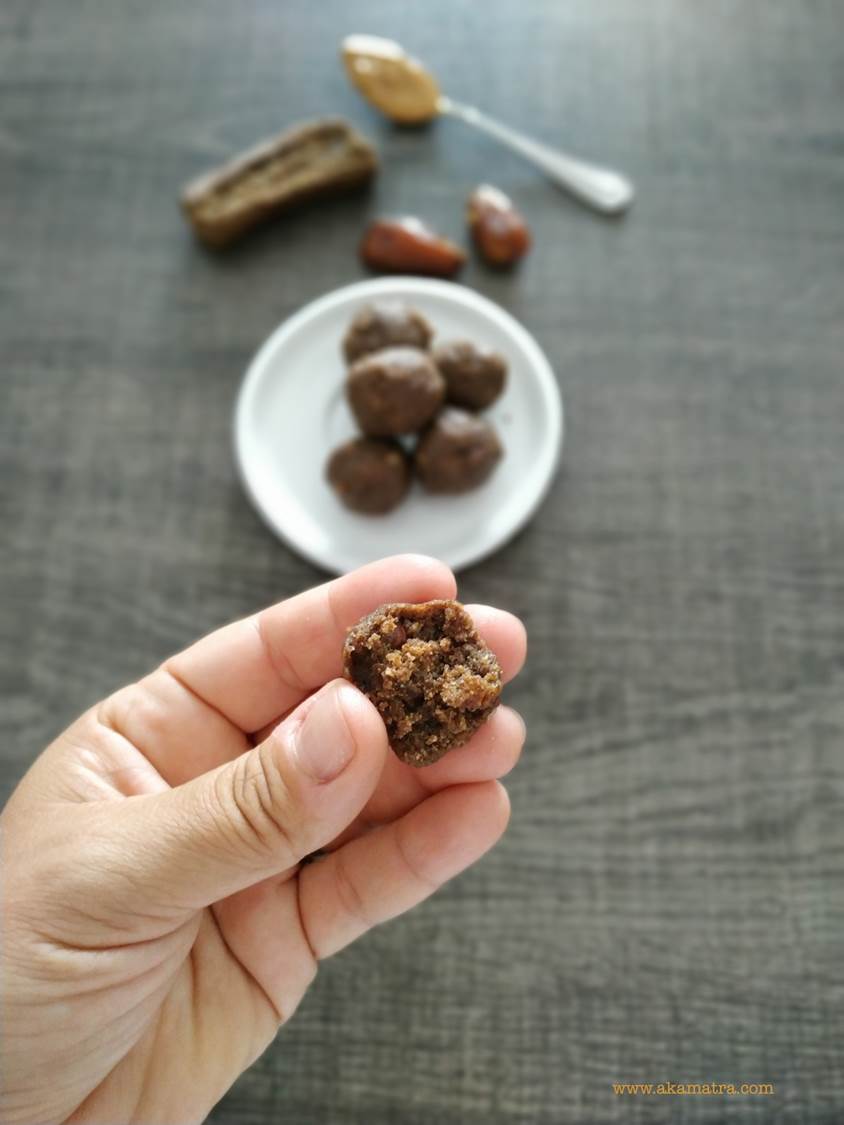 Sugar free vegan carob bites
I think this is a very healthy and delicious alternative to store bought bar and even chocolate! They taste amazing and they are filled with fiber, protein and omega 3's! A perfect vegan dessert and also perfect for a sugar free diet!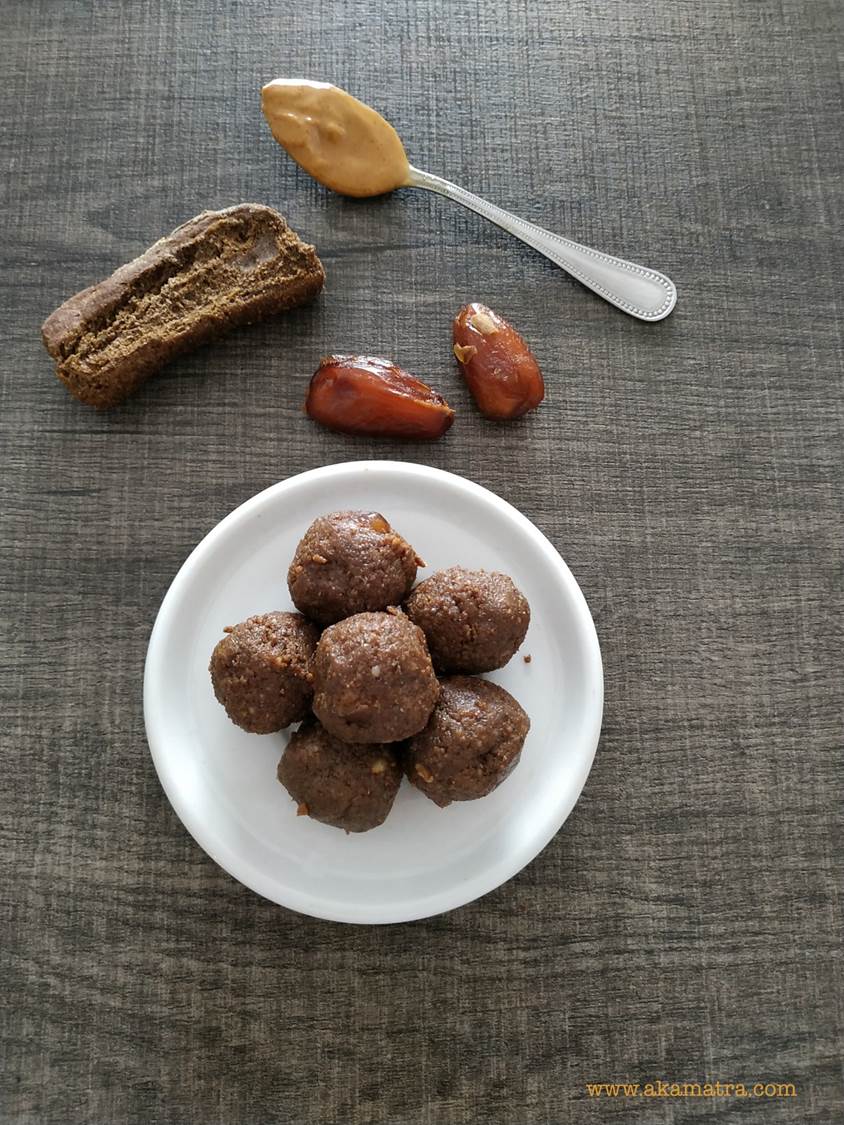 I am going to be using carob rusks (I already use carob honey and carob flour) more and more in the future for my energy bites! Many more recipes are coming your way! In the meantime if you like sugar free bites check out my
sugar free choco bites
and my
nutty power bites
. Also, check out these
super simple energy balls
for outdoor adventures!
Let me know if you want me to make a special ingredient dessert for you! I'd love to read your ideas!