Winter (my favorite season of all!!!) is on its way, and it's time to weatherproof your home and look forward to cozy nights in. If you're a fan of interior design, you may be looking for simple ways to update your home for the new season. Look no further! Here are some tips and tricks to help you create a snuggly winter retreat in no time.
Light a fire
There's nothing like a roaring fire in the winter. You can come home from work, kick your shoes off and warm your toes. And here I have a confession to make: we haven't used our fire place since we moved in 3,5 years ago! I know, I know, I love to light a fire but Nick is a bit "allergic" to the smell of smoke and I fear that if I light it he may not enjoy it so much. That and I am being lazy of course!
If you have an open fireplace that hasn't been used for a while, call a chimney sweep before you light your first fire of the year. Once the chimney is clear, stock up on logs and firelighters. Make the fireplace the focal point. Stack logs up by the side of the fire, or store them in baskets in the hearth. Place some frames on the mantle, and angle your armchairs towards the fire.
Add soft furnishings
When it's chilly outside, soft furnishings can make all the difference inside. Blankets, throws, and cushions make living rooms and bedrooms look welcoming and homely. You can also wrap up and keep warm without spending a fortune on the heating. In the cooler months, materials like faux fur and wool are very popular. If you're keen to save money on interior design touches, why not try and knit or crochet a blanket or some cushions covers. If you're not a seasoned pro, don't worry. You can follow knitting tutorials and find sewing tips for beginners online. If you have slate, tiled or wooden floors, add some high-pile or sheepskin rugs for extra warmth. Go for a casual look to create a log-cabin style vibe. Drape throws over the arms of the sofa and throw cushions onto beds. A less uniform approach gives you home that comfortable, lived-in feel.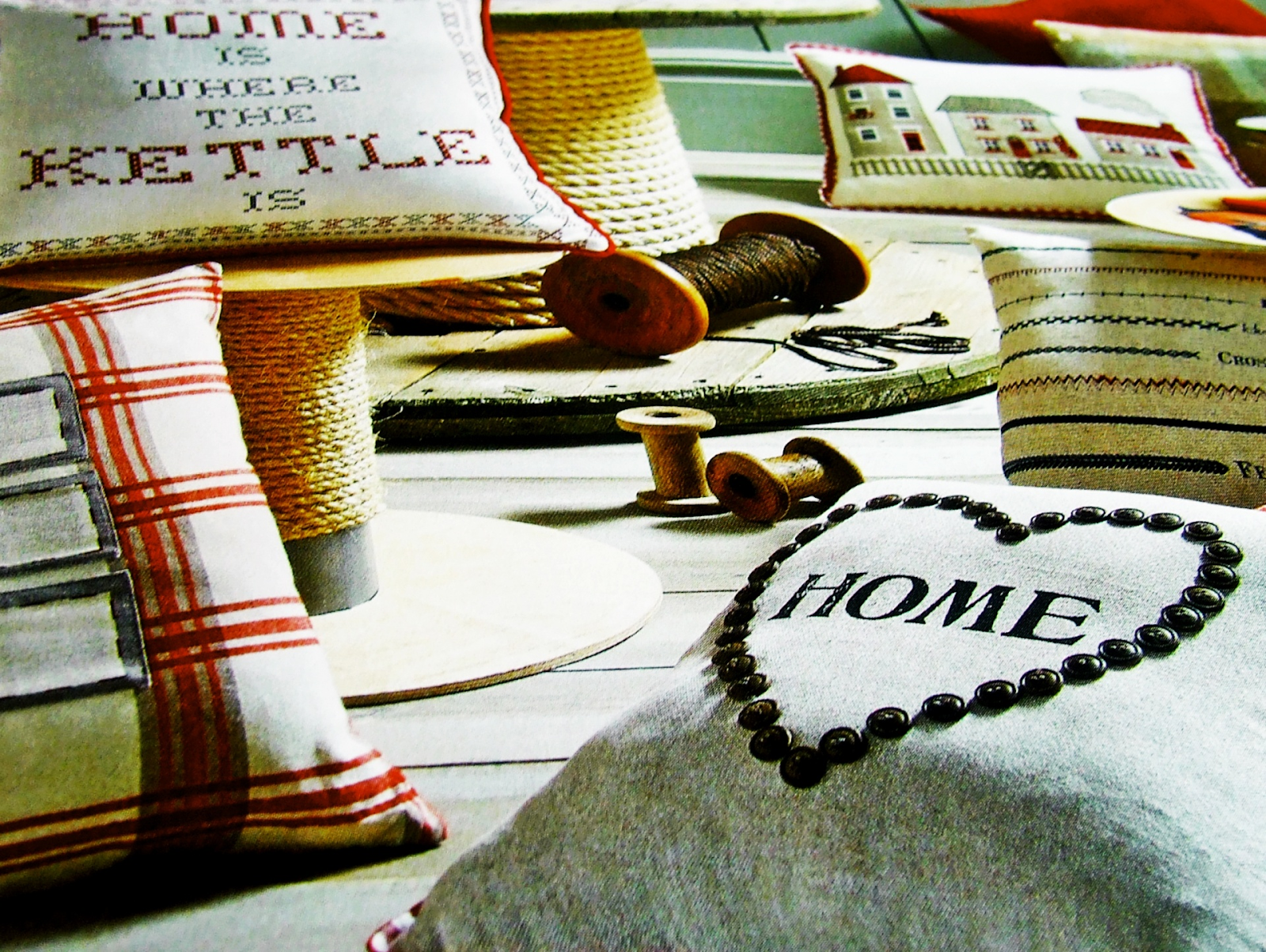 Add deeper colors
In the summer, we tend to choose bright color pops and crisp white walls. When it gets colder and darker, it's time to switch things up and opt for deeper, richer shades. If you're painting walls, consider going for a feature wall. If you paint all the walls a dark shade, the room will look much smaller. If you're keeping the walls light, use your accessories to inject more indulgent hues. You could use fruit bowls and storage tins in the kitchen, for example. Or candle holders, plant pots or curtains in the living room. Popular fall/winter shades include burgundy, purple, and midnight blue.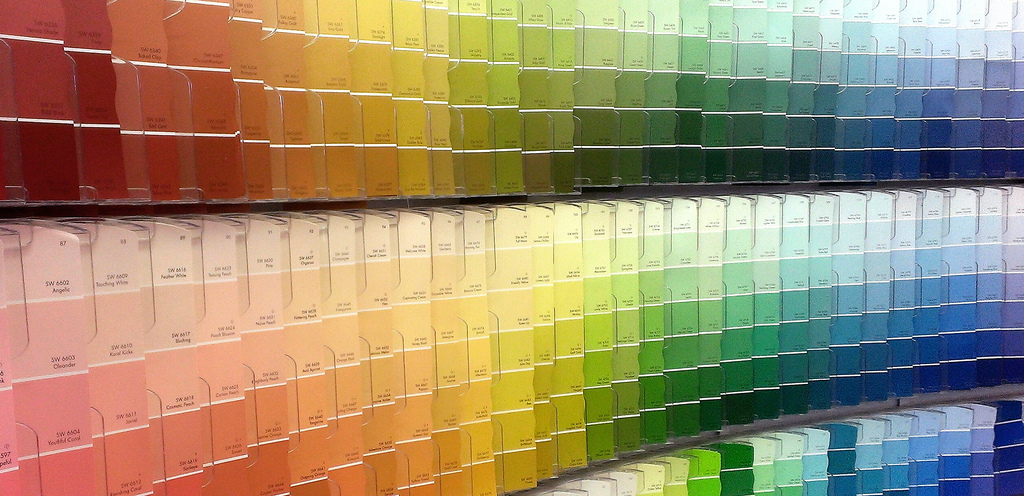 Image credit https://www.flickr.com/photos/86639298@N02/9073903992
When temperatures take a tumble, there's nothing more appealing than being snuggled up inside in the warmth. Take interior design inspiration from the changing seasons, and start preparing your home for winter now. Search the Internet, take a trip to the mall or get your sewing kit out and produce new soft furnishings. Swap light, bright colors for darker shades, and light the fire. Add some candles or fairy lights to create ambiance, and add rugs to your floors.
Don't forget to make a cozy laphgan for your couch! I made mine with scraps of yarn here.
You'll have a cozy winter retreat before you know it.

Lot's of love