Hello darlings!
It's been a while since I posted one of my recipes so here's a new one. I personally love fava beans but Nick not so much. Well, he actually hates it and never tries it! However, we have decided to let our Fratzolaki taste everything so I am making it for me and my daughter nowadays. The version I am showing you is perfect for a vegan dinner party.
You will need
500g of fava beans
Some olive oil
3 large onions
Some olives for decor

I've made fava both in the slow cooker and the pressure cooker (and those who find the irony in that sentence are not wrong!). Personally, I prefer how it tastes when cooked in the pressure cooker but since I really adore my slow cooker I wont give up until I find the right recipe to make it there too.

The trouble with this bean is that you need to remove the foam that is forming while it boils since it will leave a bitter taste if you don't.

In a large pan put 1,5 liters of water and the beans. Bring to boil and remove the foam with a seeder until no more foam is formed. This takes almost 15-20 minutes depending on the bean quality. Once all the foam is removed you can either put the fava in the pressure cooker and cook for about 20 minutes or in the slow cooker for 6 hours on low or until ready depending on the size of your slow cooker.

Once the fava is cooked you can use a food processor to make it smooth or leave as is. In Greece we often put a fresh chopped onion in the middle but I prefer to cook it and caramelize it instead.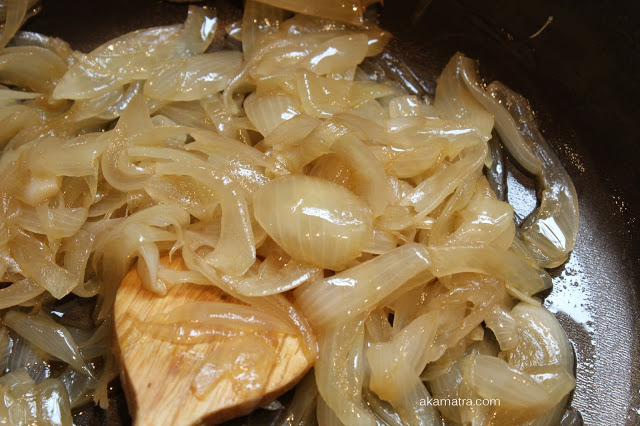 You can serve with a couple of olive oils and drizzle with olive oil and lemon juice.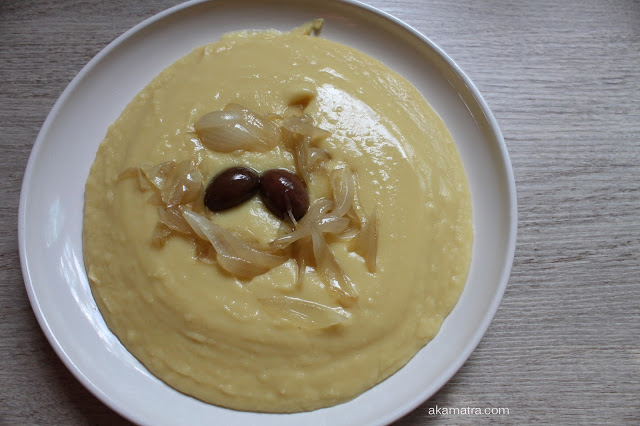 Traditionally, the fava bean is cooked with olive oil, but since we want to eat the oil raw in order to get the most of it, we put it on top uncooked.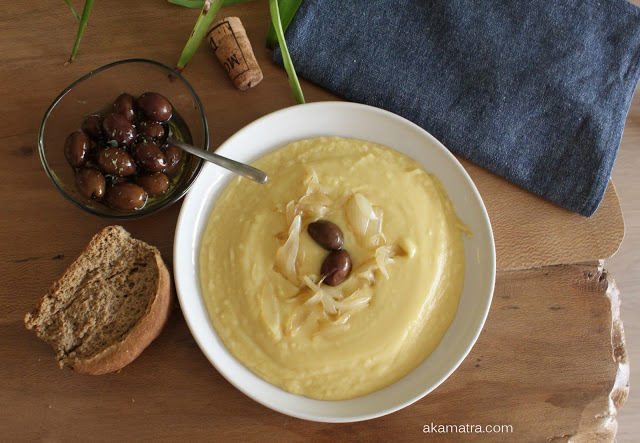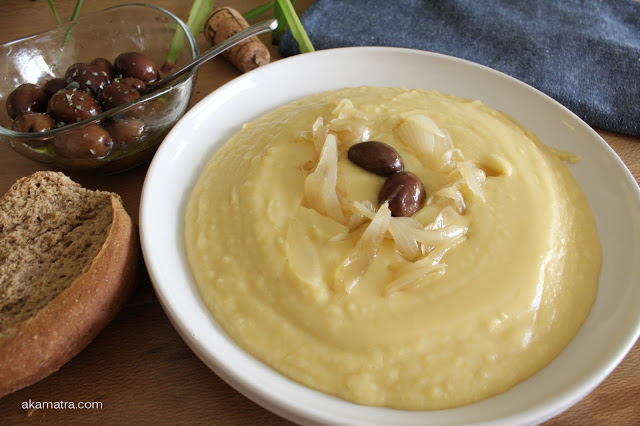 Perfect for a vegan dinner!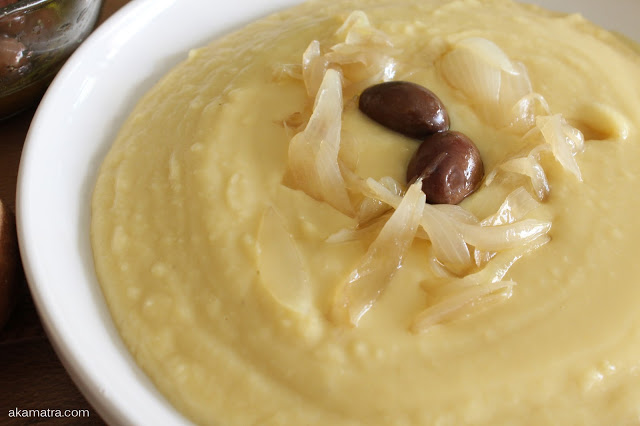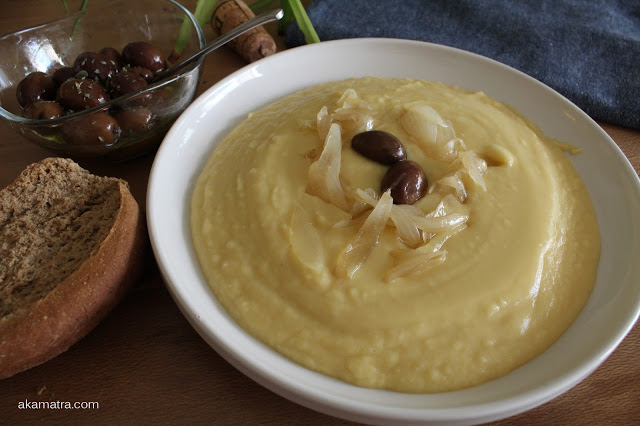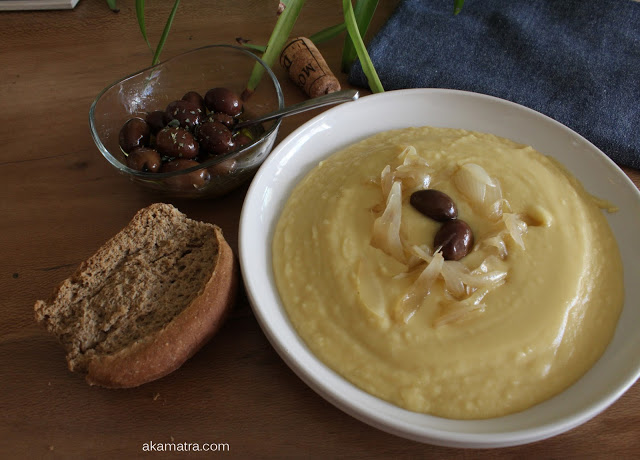 Pair it with a fresh salad with grapes, pistachios and tomatoes! Perfection!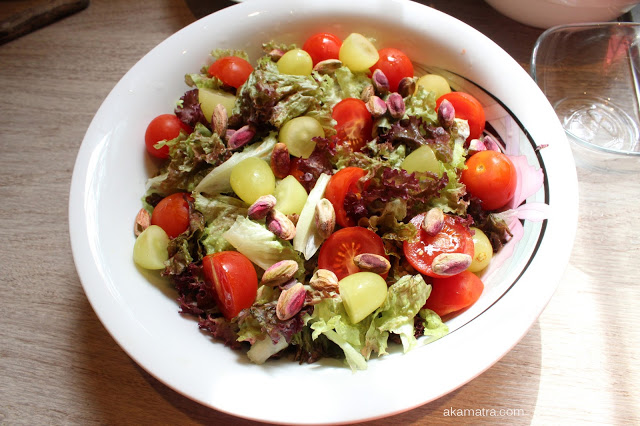 Do you like fava bean? How do you cook it?



Lot's of love