Hello darlings!
If Mykonos was an instagram account it would have trillions of followers. This little Greek gem has always been a very popular destination for jet setters around the globe. The versatile and adaptive nature of Mykonos makes it a happy-go-lucky island for all types of tourists and it's just a 35 minute flight or a 2 hour ferry ride from Athens. 
If seeing little Venice and the famous windmills' photos hasn't sold you on visiting then here are 7 reasons why you should visit Mykonos this year! 
Not just for summer 
Mykonos is an all year round kind of island. Apart from the crazy crowded summer days and wild nights, you can enjoy this island during spring and autumn just the same if not even better.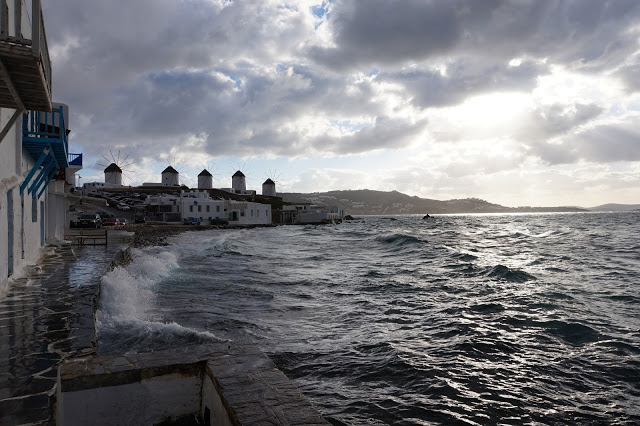 You can visit the archaeological site of Delos and all of the island museums without having to battle the crowds, the sun and the scorching July heat. A much more enjoyable option if you ask me!

Don't think that the island life dies when the last of the summer tourists return home. What dies is the crazy and the noise, leaving behind the calm of the everyday life, presenting you the opportunity to see the island in its natural state. 
Accommodation for kings 
There is no way that you'll leave the island with nothing but the best to say about the accommodation, especially if you choose the luxurious Villa Elia for your stay. A minimalist's dream-come-true this spacious villa is situated in a wind protected premium location near the Elia beach and just a few minutes car ride away from Chora. This is a spacious vila that will be a home away from home for your holidays. It will also hold all your precious belongings. If you need help, here's a what to pack for Greece packing list you can check out.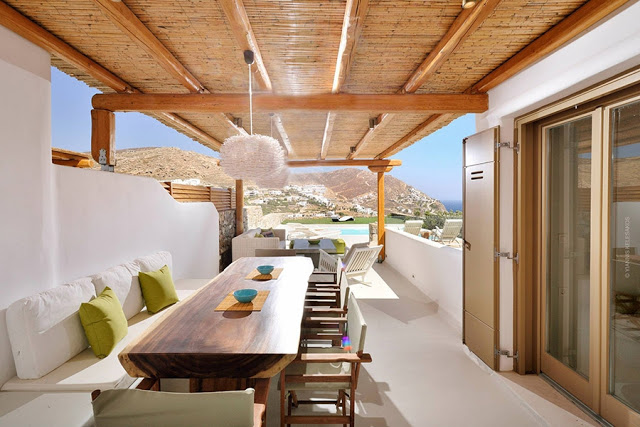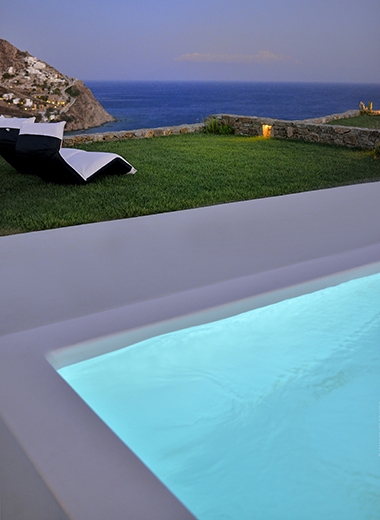 Nothing screams more of relaxation than a large pool overlooking the big blue sea, a long inviting table for dining al fresco and a special nanny service on demand. After all, Greece with kids is very doable!
Crazy good food
From fresh caught fish and seafood to delicious Greek pastitsio, Mykonos has it all, along with a place to eat for every budget. Enjoy the fresh produce you don't get to eat back home and don't be shy with using your bread to dip in the olive oil of your Greek salad. It's the only way to truly experience the cuisine like a local!




Instagram-able beaches
There is a beach for everyone in Mykonos.

The crazy girls, boys and everything in between prefer the hot spots of Paradise and Super Paradise beaches. There is a non ending party going on there from dusk till down.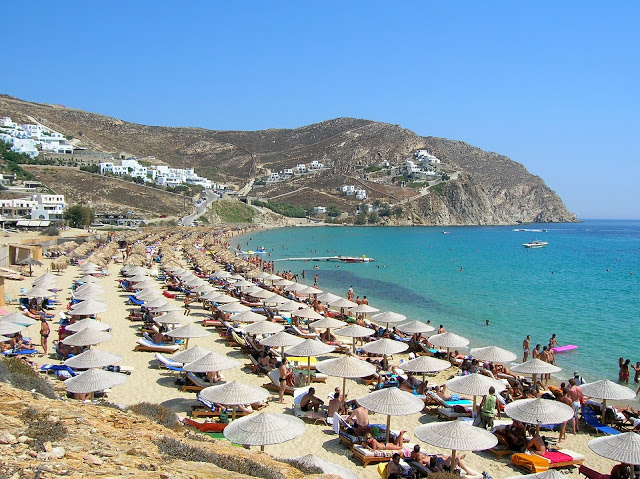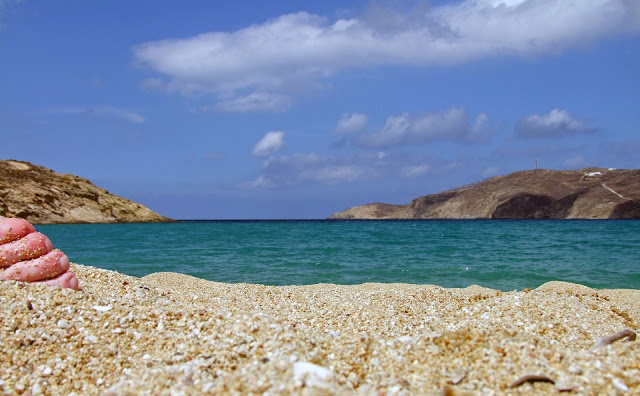 There is no shortage of clear waters in Platys gialos, Kalafatis, Elia and Agios Sostis.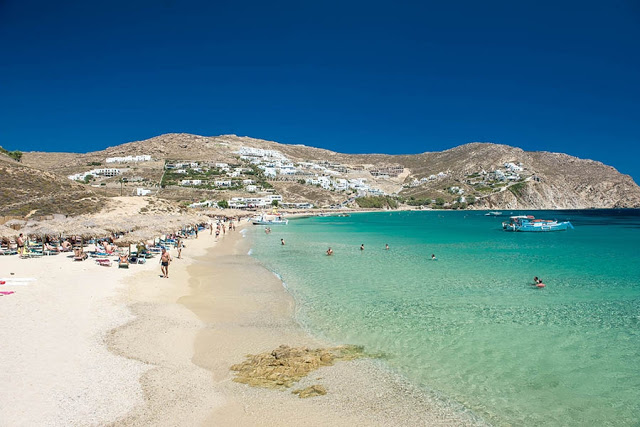 If you are a fan of surfing then the Ftelia beach is a must visit! 
Sightseeing variety
One thing's for sure. You will never run out of things to see in Mykonos. Museums, churches and windmills will keep you busy during your stay.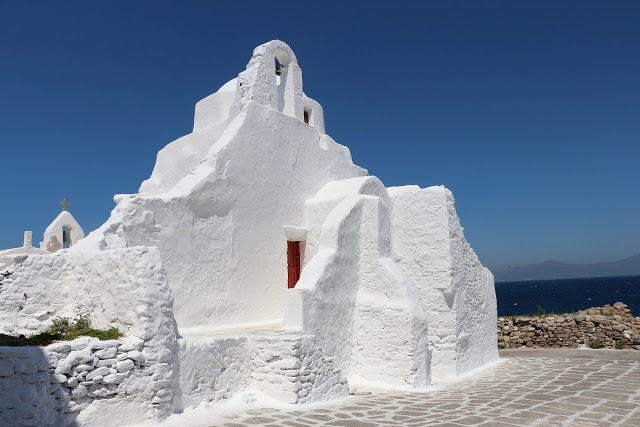 If you are not into closed spaces during the summer then the best thing to do is walk through the small cobblestone streets of the island. Don't forget your camera and your instagram is going to be filled with minimal white houses in no time!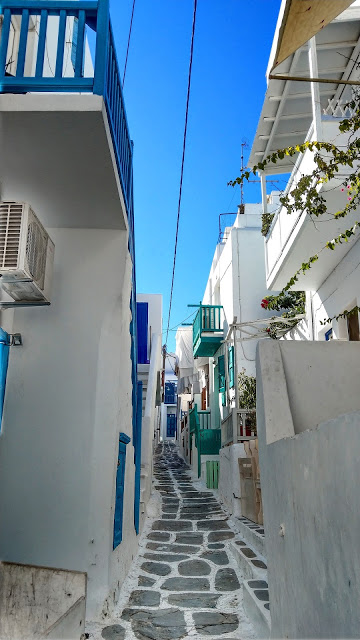 Dancing the night away 
Mykonos can give Ibiza a run for her money when it comes to night life. Now don't go thinking that because I am a mom I know nothing about night life! I'll have you know that I was a really wild kid back in the day!



There are countless of bars and discos in Mykonos. You don't even have to pick one! Start from the top and visit them all! Pick your poison (and your designated driver if you are not staying close) and have a great night! Dancing the night away in this island is like a passage and a ritual of the youth. At least it was when I was younger. 
Ever changing always accepting 
If there is a super progressive place in a country like Greece, then Mykonos is it. A place where everyone is free and encouraged to be themselves, this island is a true paradise for open minded people. Or just regular people, since I don't really condone the idea of having to be open minded to accept the differences between us. 
Mykonos is known for not following the norm; it's rather the place where the trends are set and everywhere else just follows them. It also can be one of your Greek island hopping destinations.


So what do you say? Are those 7 reasons to visit Mykonos enough to make you visit any time soon? Have you already been there?