Hello darlings!
You know by now how I love to try it out every and any craft I can get my hands on, right? That's why I jumped at the chance to play around with screen printing. The Screen Sensation System is very easy to use and the results are professional. Want proof? Keep reading!
The Screen Sensation Starter kit includes everything you need to start screen printing at home. The main unit is made of sturdy plastic and is very straightforward to use. I also got 4 paint colors, 3 mesh screens and a roll of fixing tape (reviewed here by my little helper, Natalia).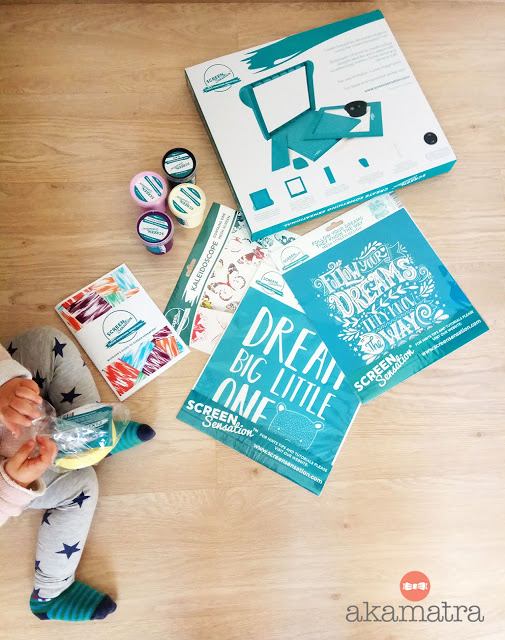 As I am a newbie at screen printing I read the instructions carefully and decided to start with something easy. I was going to print on card paper. 
So I set my the unit with a screen that had the most cute bear and the saying "Dream big little one". I choose that for obvious reasons. I wanted to make something to put on Natalia's room. Little did I know I was going to be making this on repeat for all our friend's kids!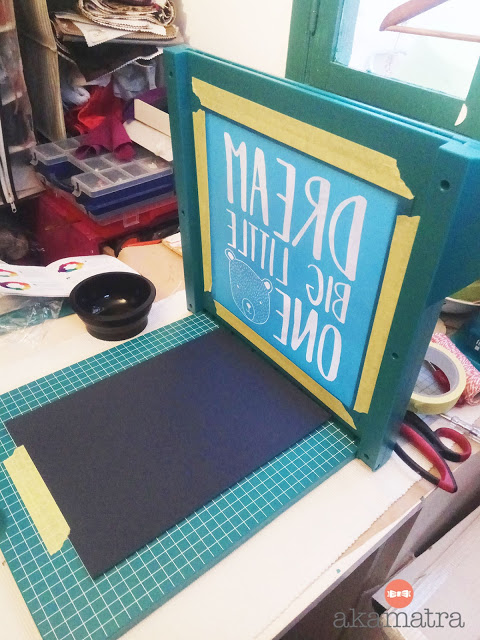 Anyway, I used the fixing tape to tape both the screen and the paper on the unit. There's a very handy grid on the unit so that you're printing medium is on straight.
Then I closed the lid and applied the Buttermilk color paint at the top of the mesh.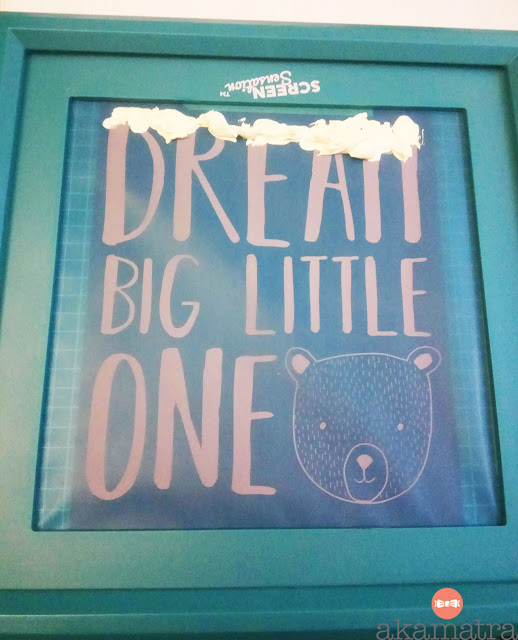 Then I used the squeegee and pushed the paint down to the other end of the frame. Whoosh! It was so fun!!! I strongly recommend using plain paper or other cheap medium before you are confident that you'll get it right. It took me a couple of tries but I did it! I screen printed a very nice print!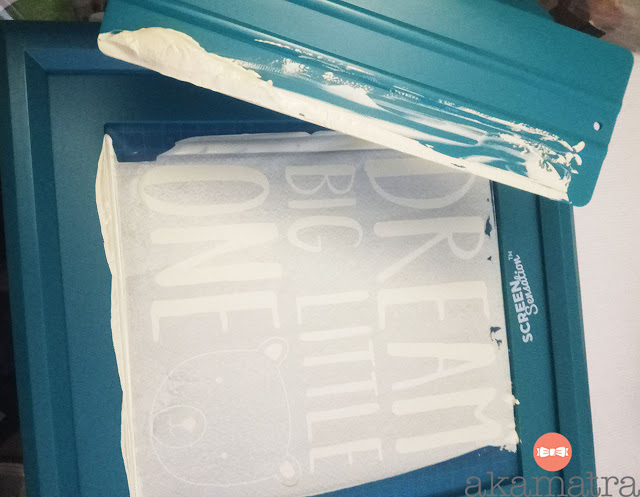 You can save the extra paint left in the squeegee for your next tries too. Then I opened the lid and ta-da! My very own handmade screen printed at home, print!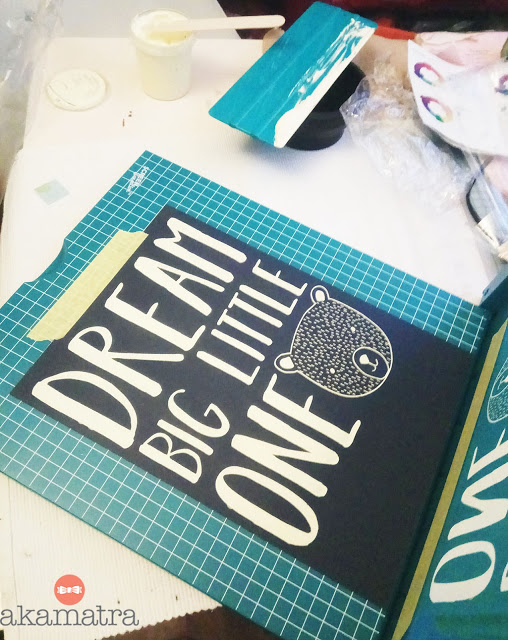 I washed everything with lukewarm water and layed the mesh screen flat to dry. Everything is very easy to fold and store away, something crucial when you have filled your craft room with tons of yarn don't have a lot of space.
I have made a couple of dozen of them already all of them in cardstock. I framed them with a cheap IKEA frame and given them as presents. They were very well received and no one could tell they weren't professionally printed!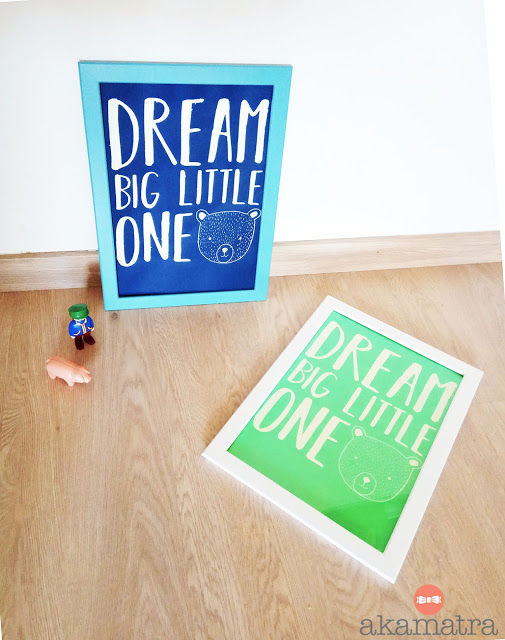 All in all I love this kit. It's robust, easy to use, mess-free and easy to clean. I can't wait till I will have time to play with it again. I want to try it on other materials too, especially leather. I think it would make exceptional bags!
Have you ever tried screen printing? What's a new craft/hobby you'd like to take on?
Lots of love