Of all the spaces in your home, the kitchen is, without a doubt, one of the most difficult to get right, but why is that? The answer: because the kitchen tends to be such a multifunctional space, it can be hard to get the decor in there right, as you need to ensure that all bases are covered. It's somewhere that you cook in, relax in, socialise in - kitchens are truly multifunctional spaces which can make getting their design and decor right, a little tricky. 
A lot of kitchens tend to lack style because when it comes to the decor and design of the space, practicality tops style, as it's seen as being more important. Now, what it's important to understand is that just because a kitchen is a practical space, that doesn't mean that it can't also be stylish and, dare I say it, comfortable too.
It may seem to you that I am obsessed with kitchen design and decor with all these posts about kitchen but ever since our traumatic failure to find a decent person to make ours it's been my side project. Once I find the money my kitchen is going to have a real makeover!
Get inspired
The first step with any design project should always be to get inspired. You see, you can't overhaul any area of your home unless you know what you want to do with it, so it's worth taking the time and making the effort to get some ideas of the type of space that you would like to create.
 Go online, have a browse, and see whether you would prefer a modern kitchen, a retro one, or one that combines various styles. Any kitchen designs that you love save an image of to your phone, to refer to later on.
Talk to an expert
Once you've got an idea of the type of kitchen that you want to create, the next step is to talk to an expert. When it comes to kitchen installations, it's important that you have a good understanding of what's involved in the process, and what options there are out there in terms of help. You also need to put your trust to knowledgable people and experts about your kitchen's safety. There are fire damper testing regulations they need to know and implement, in order to have a safe and functional kitchen space. 
 Also, although you may be able to paint your kitchen yourself or lay your own flooring, that doesn't mean that you can deal with the whole process. So talking to an expert is a must, to ensure that your kitchen update goes to plan.
Work on the layout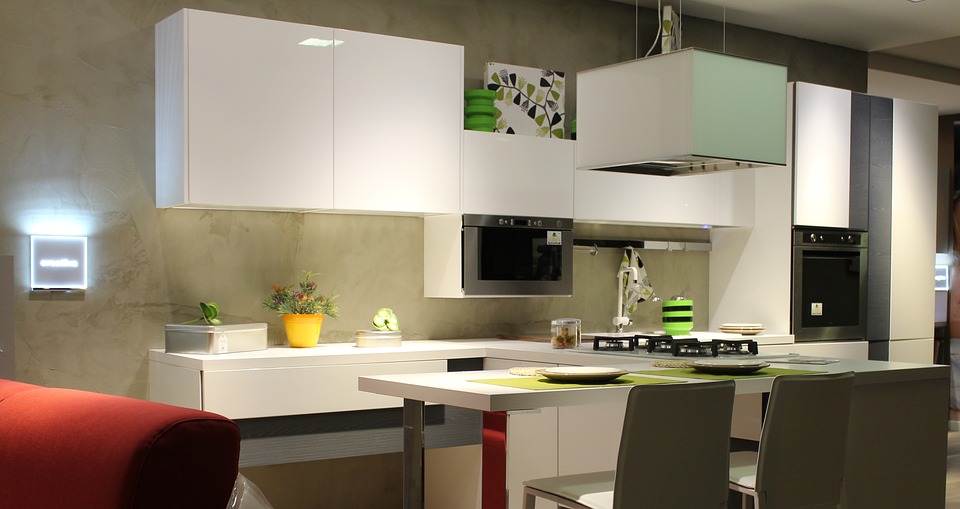 The next step is to work on the layout of the space. When it comes to deciding how you want your kitchen to be laid out, it's important to take your time thinking things through.
Take the size of the room into account, as well as the features that you want to fit into the space. Say, for instance; you want to add a breakfast bar to your kitchen, along with four chairs, to make it a more sociable space, then you need to take that into account when it comes to coming up with the layout.
Don't rush the process, take your time working out where you want everything to go, and then go from there. Think about what your options are and what would look best, to ensure you are making the best choice.
Invest in accessories
Just like you would anywhere else in your home, make sure to invest in a few key accessories for your kitchen. Don't make the mistake of thinking that a kitchen doesn't need accessories because that's not the case.
A few well thought out accessories can make a big difference to the look and feel of your kitchen. Think wall art, rugs, coasters, table mats, matching tins for tea, coffee, and sugar - the list could go on and on. Head to your local home store, have a browse and see what appeals to you.