Hello!!!
It is so refreshing leaving the city behind and going on a day trip with good friends! My hubby and I so much needed such a getaway! 
Herkyna river
We took our friends and went on a day trip to Livadeia. It was rainy but not so cloudy all the time and it was not so chilly either. All and all a good weather for this trip.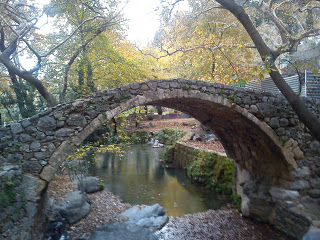 Herkyna river
We had coffee (make that orange juice) and then souvlakia (Livadeia is famous for this kind of food!!) and then dessert!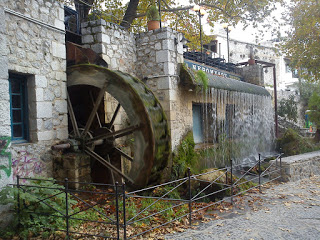 Old watermill at Herkyna river
We laughed so loud we were given weird looks from people passing us by, and we had a blast!
We got home full of energy to face the new week that starts tomorrow.
How did you spend your Sunday? Hope you did something nice!
Smouts for now!
p.s. Make sure to read Hirotechnion's interview and participate in their great giveaway!!!