Hello lovely friends
I've been de-cluttering my closet these days because there are MANY things have to go NOW!!!
So when I stumbled upon an old bag of mine I hadn't use for years I knew it had to go. But I couldn't bear to just throw it away. So I've decided to recycle it into something useful.
I kept many parts and pieces of the bag as I took it apart. Unfortunately, I didn't think of taking a photo while doing it. I kept the leather for my creations and the handles as well for a future new bag (who am I kidding?). The main zipper was also good so I decided to keep it as well. However there were two smaller ones in some pockets that were not salvageable so I threw them in the trash can…only to take them out a few seconds later!
Can't part with anything you say? Oh yes I can! That's why I only kept the metal part of the zipper and threw away the rest. I had an idea of turning these into earrings! Wanna see how?
What you'll need
Two metal zippers
Two large D rings (or the zipper's rings)
Two earring backs with stoppers
Glue. I used super glue
Thread and a needle (I used the special ones for sewing leather)
Two pieces of leather or suede cord. I used one that was 1cm wide and 8cm long.
Scissors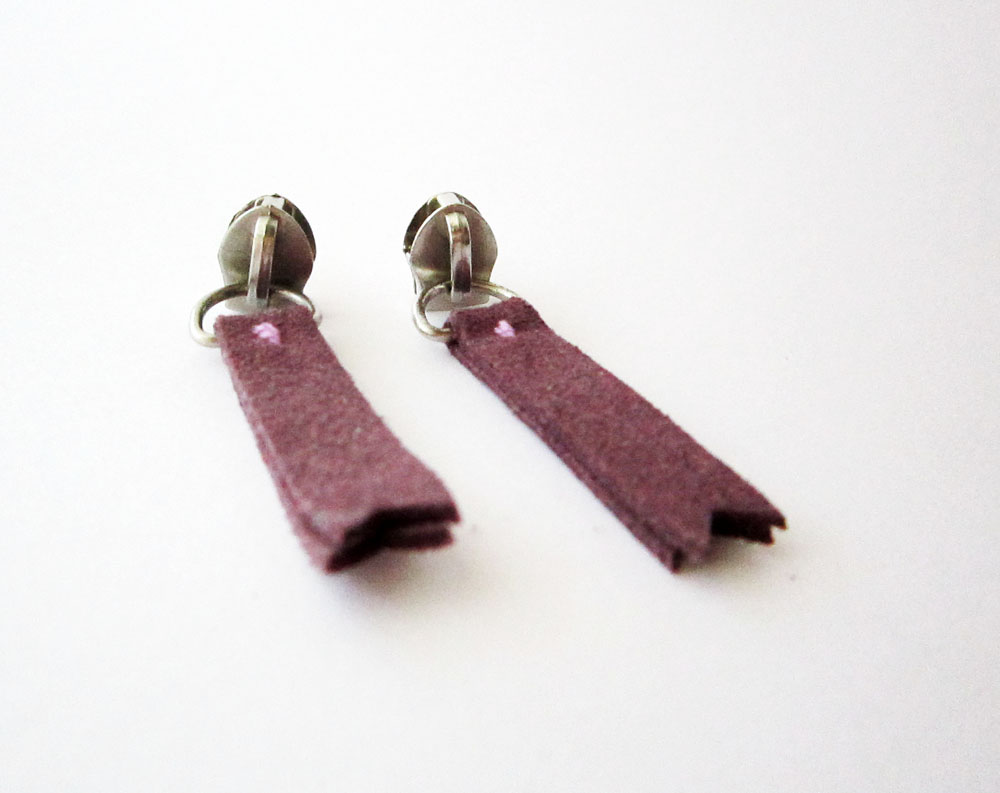 What to do
Take the metal part of the zipper and attach the D ring if it's not already there.
Put a drop of glue on the earring back and attach it to the back of the metal zipper.
Take your leather/suede cord and pass it through the D ring. Make sure that both ends meet at the free end. Thread your needle and make one stitch just below the metal of the D ring in order to hold the leather in place.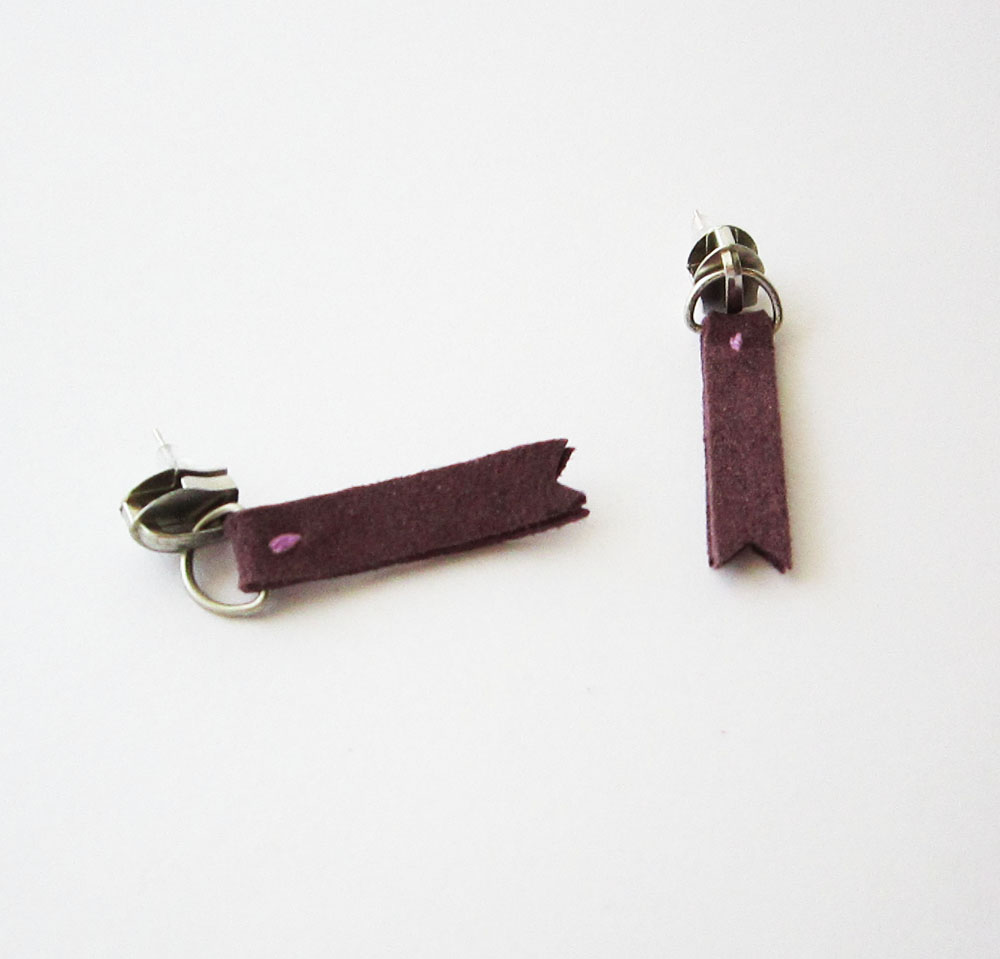 Holding both ends of the leather together, bend them width wise to meet each other side. Take your scissors and cut both ends to form a triangle, like so.
Use some glue to attach both ends
Your earrings are ready!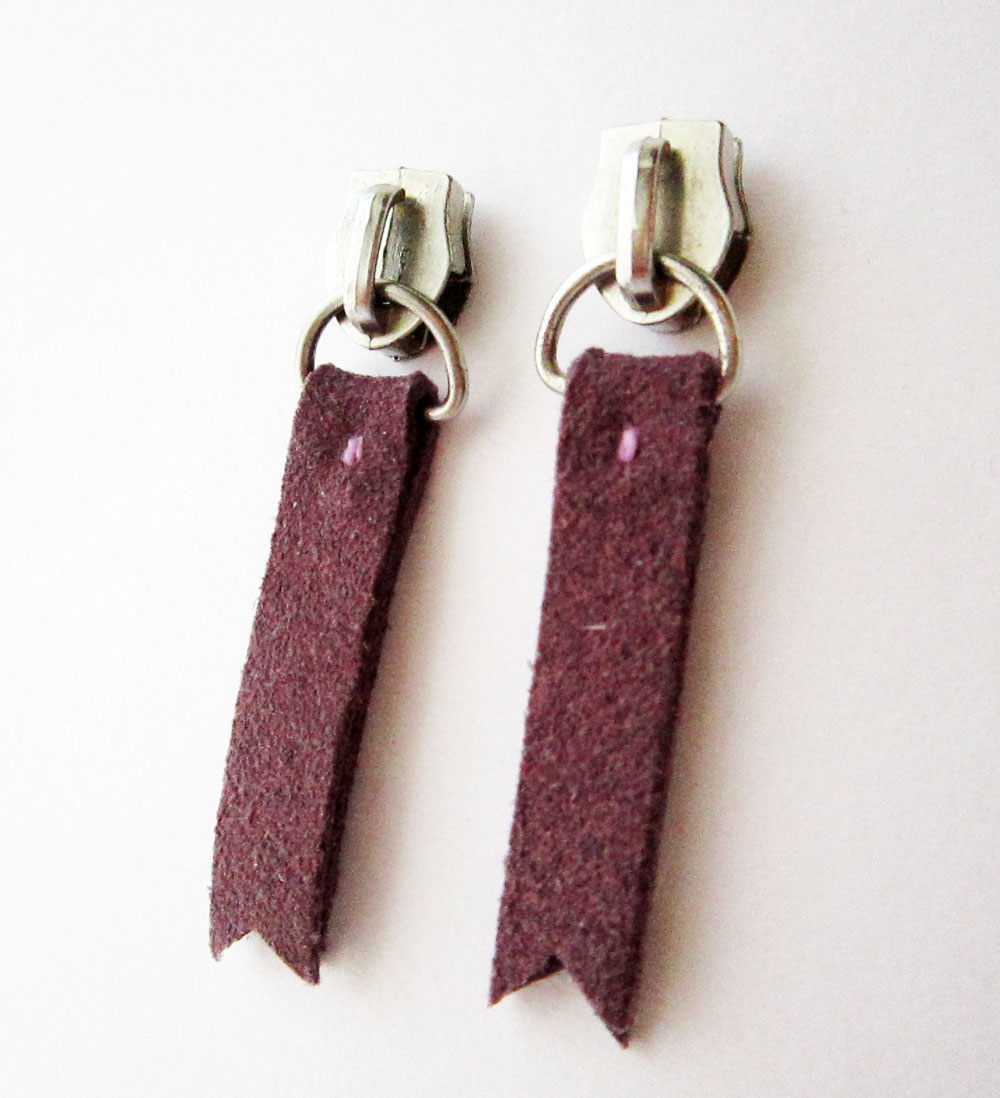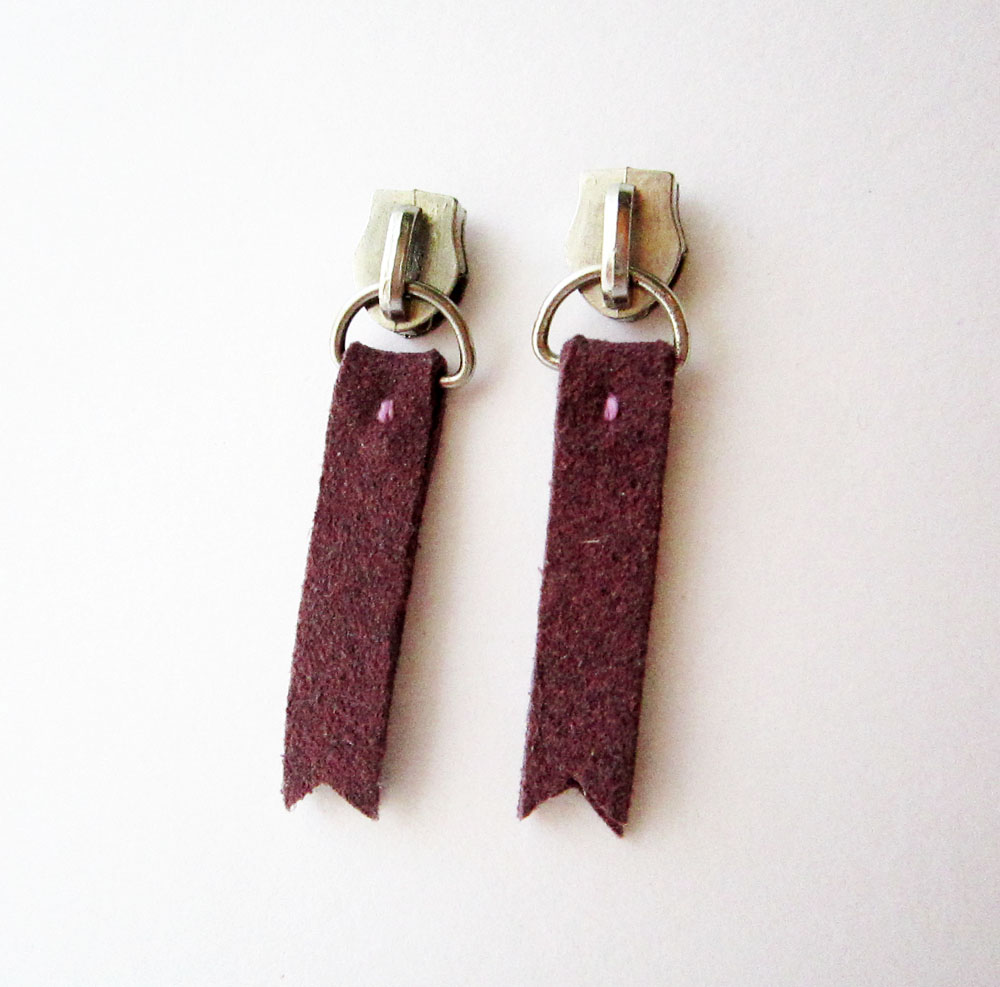 Don't they look funky? You can use any leather color you like to make more pairs to match your outfit!
If you happen to like the ones I make, I am giving them away to one lucky reader. All you have to do is follow this blog and leave a comment below. I will choose one lucky comment and will send you the earrings free of charge!

UPDATE
The lucky winner of the zipper earrings is comment #11 from Katerina Konstantinou! Congrats!!! I will talk to you soon!!!
Smouts for now
Akamatra