Hello sweeties,

Nick took me for a trip to our favorite destination, Nafplion the previous week and we had a blast! The weather was absolutely amazing and spring was showing her true colors at last!


 On Friday night we visited Acronaflpia to see the town from high above and then we had dinner with a dear friend and her fiance in a near by town.

I decided to wear my new heels since they weren't getting enough attention laying in the bottom of my shoe closet. And they should be, you know? They are super comfortable and easy to combine. I love this deep blue color with a hint of teal in it!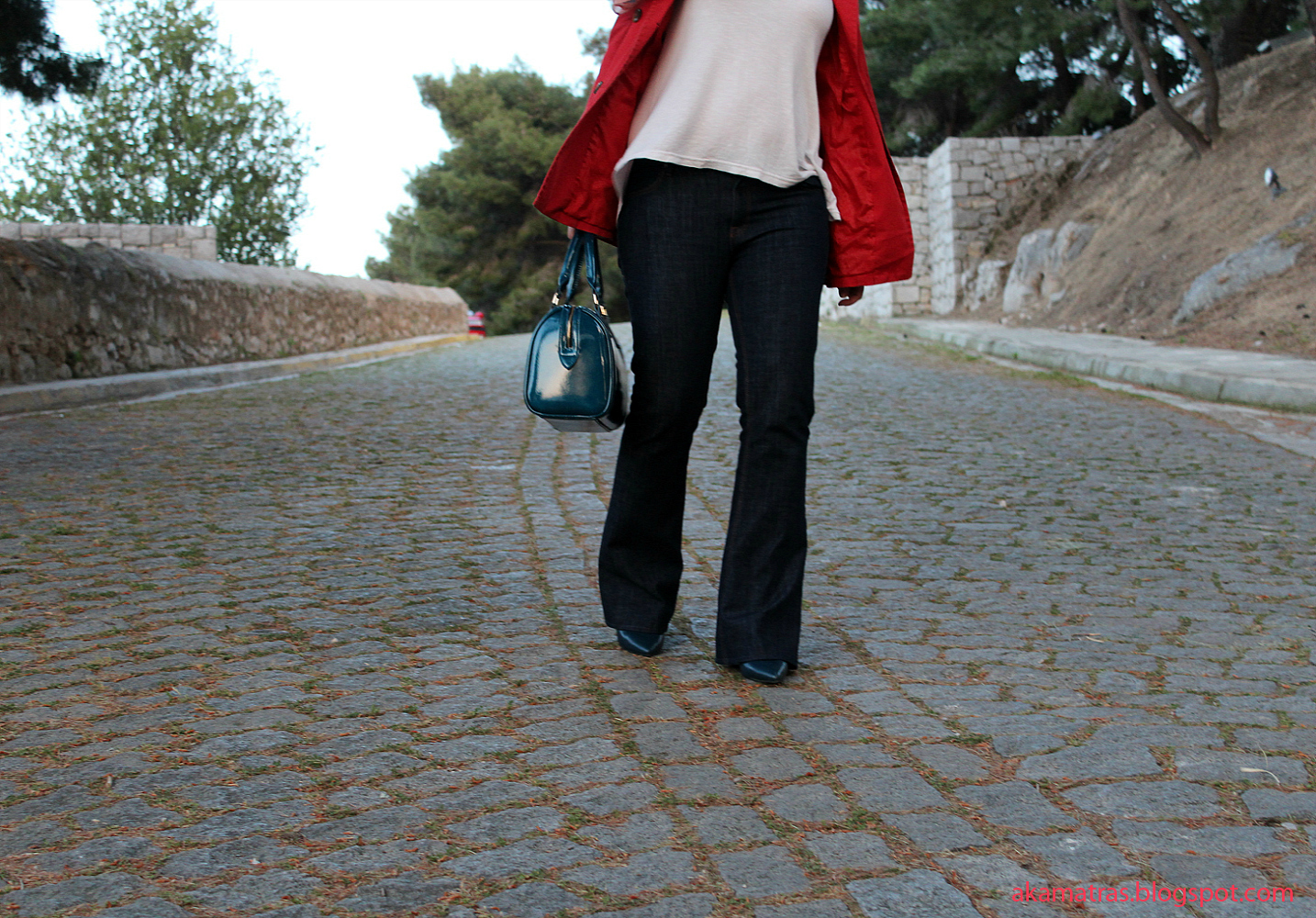 I was even able to walk with them on the paved roads of Naflpio! What an accomplishment!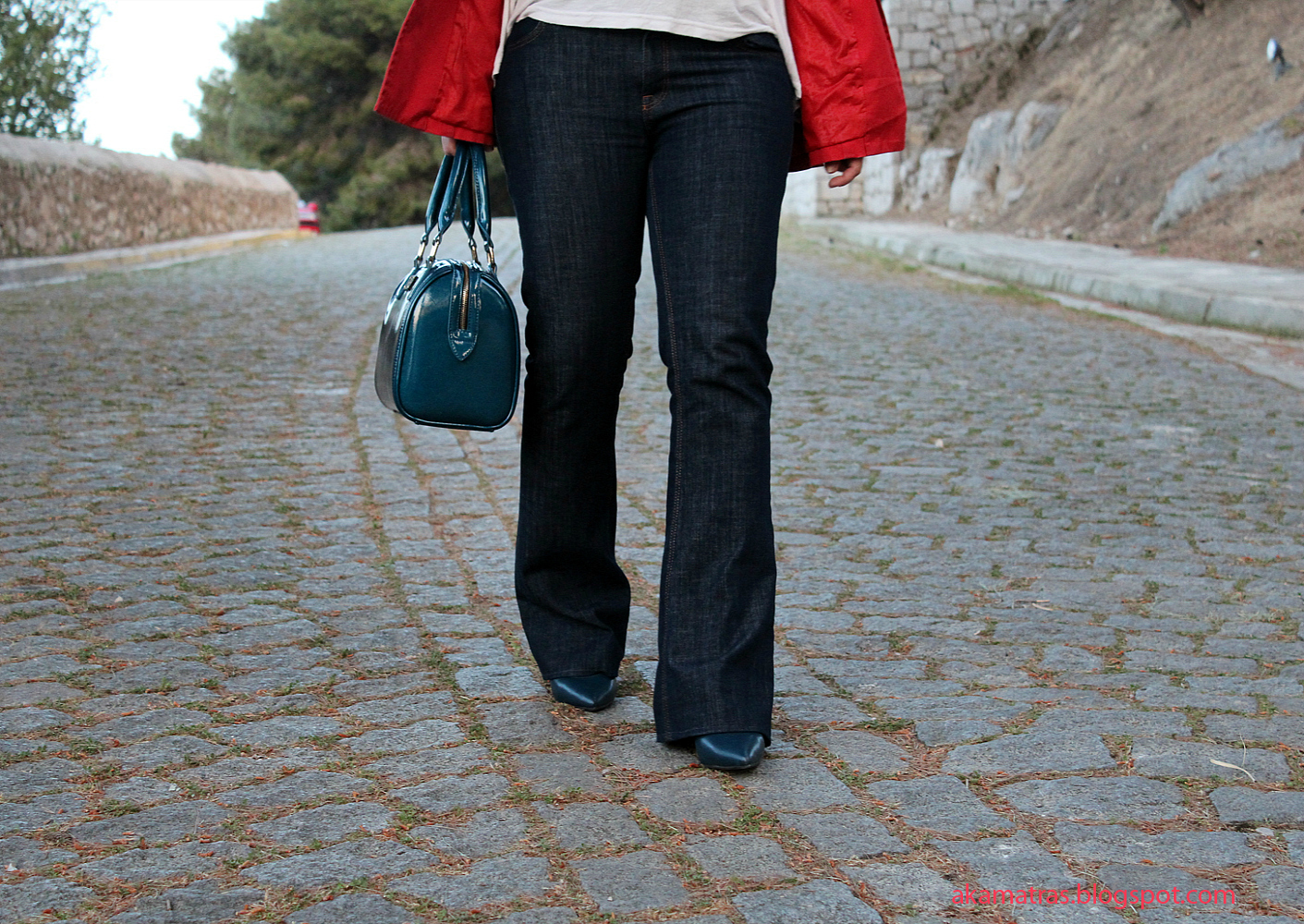 They go so well with my new bag from Pauls Boutique. This is a very nice bag my sister bought me for my birthday and I have enjoyed it tremendously! It's quite big but I can also use it on a date night too.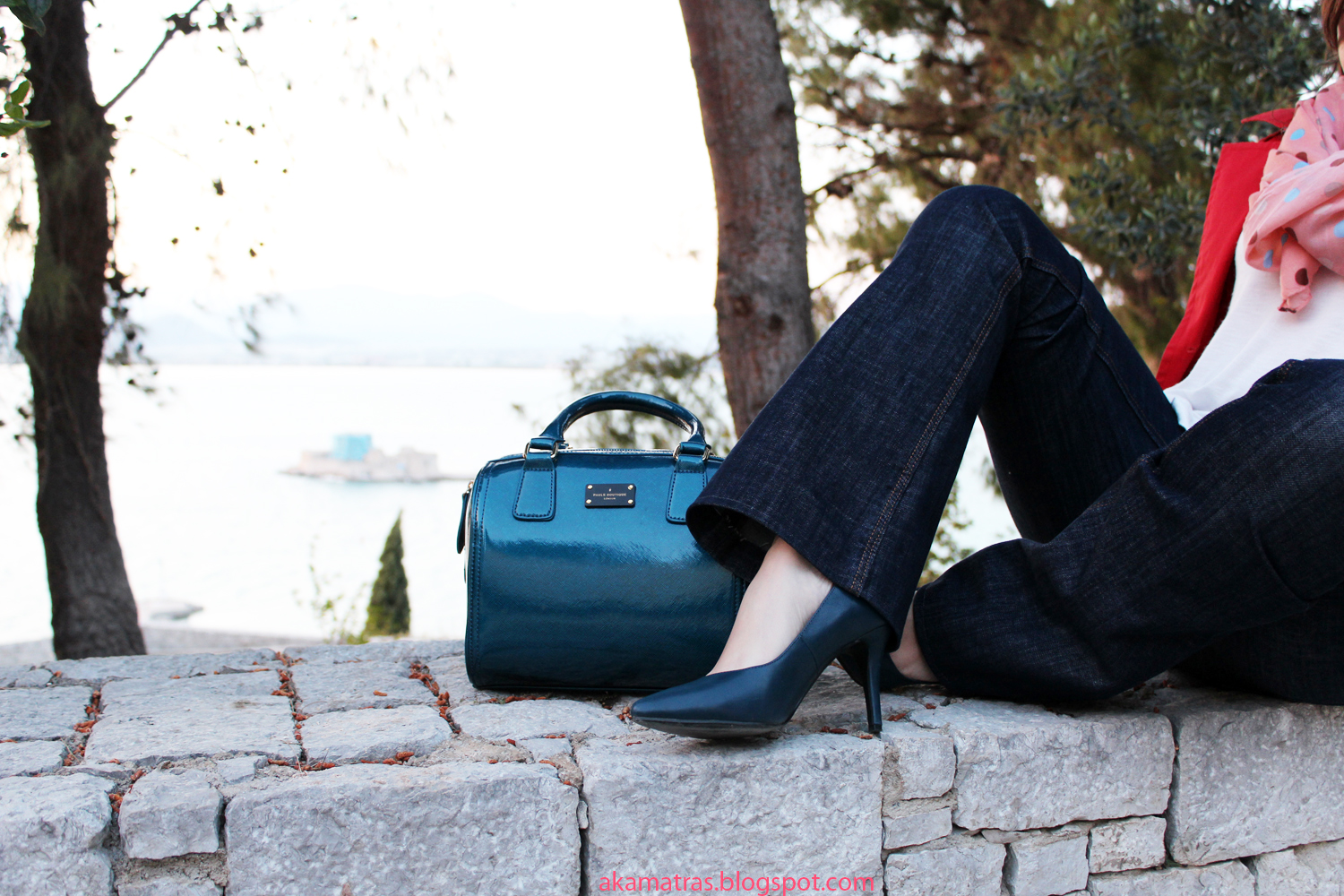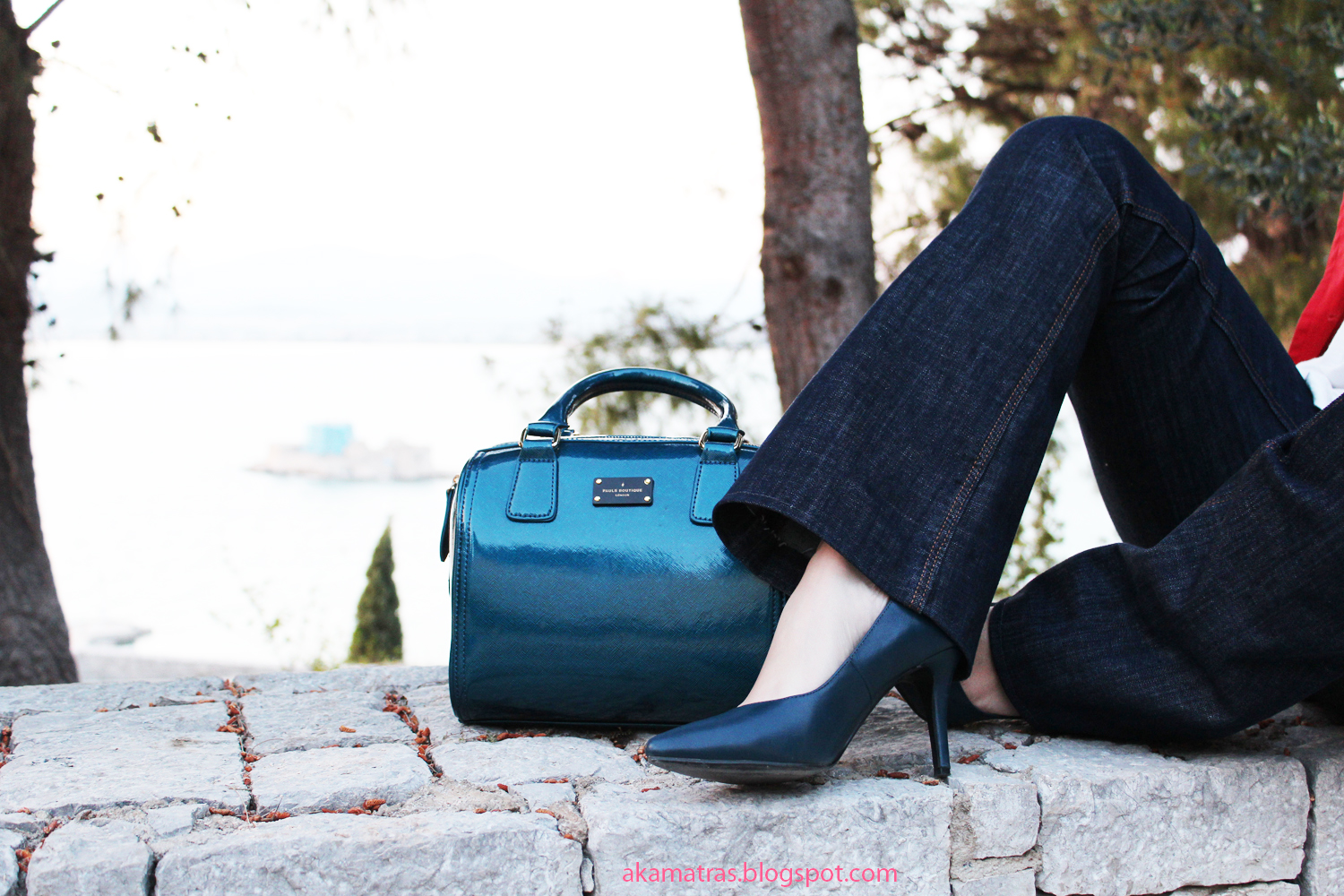 For me it's important to be comfortable with what I wear so jeans are always my choice! These are from Zara and they fit perfectly even on my "chubby girl's" hips! My favorite red coat from Mexx and a lovely polka dot scarf I bought when I was in Riga and I was all set!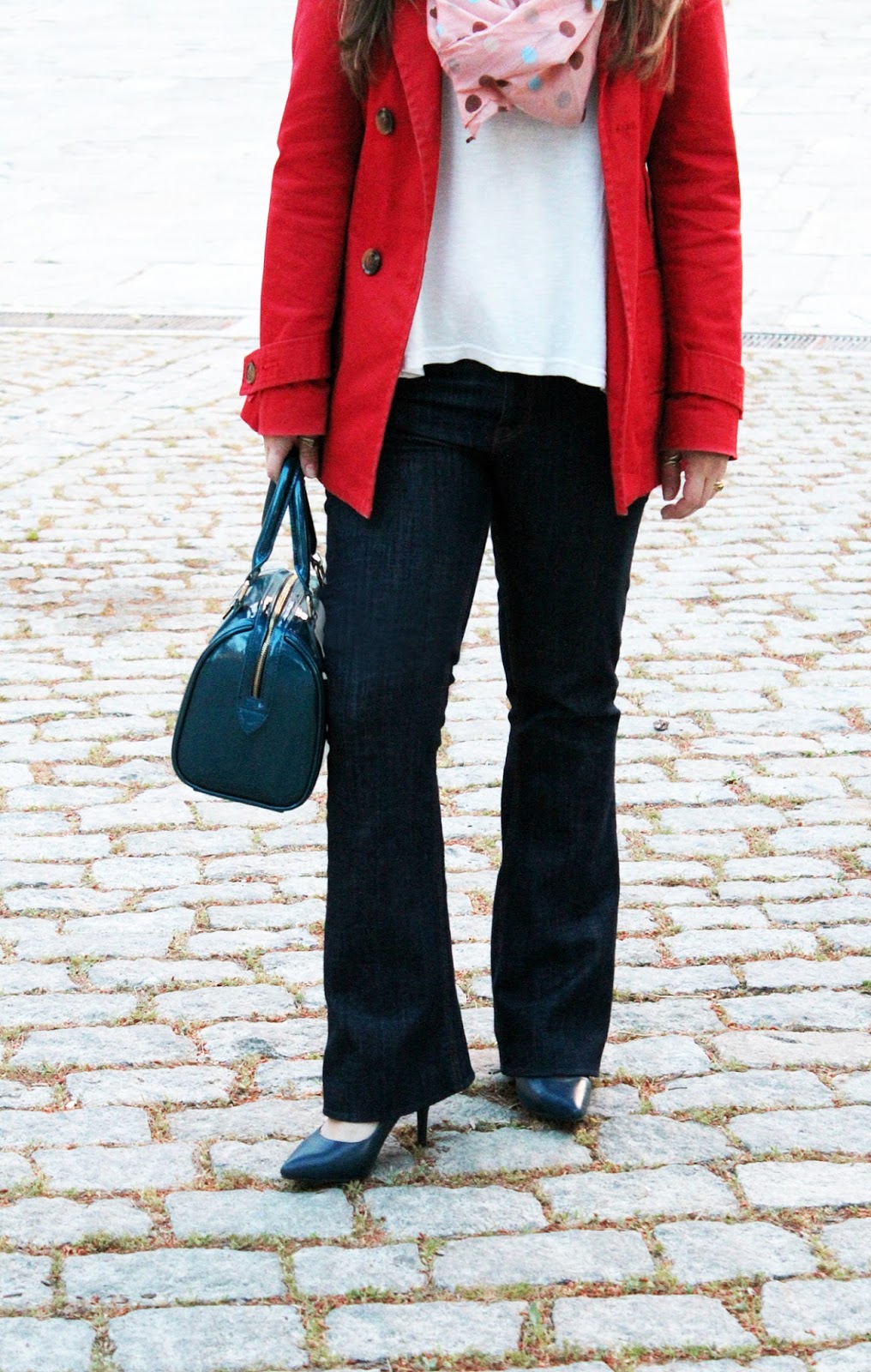 Of course all these photos of me as a headless model were taken by Nick. He kinda enjoys playing this role and he really enjoys giving me orders on how to pose and move. I must admit I am clueless and helpless as it is quite obvious by the photos. However, it's fun and we laugh a lot during the "photoshoot", so that's all I need really!
After the photoshoot we met our friends and ate a "diet" chicken with lot's and lot's of savory sauce! That's the model's life, what can I tell you? 
Lot's of love