Most people are bored of their cookie cutter, cheap fiberboard doors. They want something that's a little more exciting and truly reflects the home in which they live. Fortunately, the market has responded. And over the last few years, we've seen a flood of new designer doors hit the market. Doors are suddenly hot again, and an important interior design feature for any home. So what's going on in the market right now?
Pocket Doors
One of the most interesting design trends we've seen this year is the rise of so-called "pocket doors." These are doors that slide open and close, rather than swing. These doors have a distinctly Japanese feel. They are the result of having to make do with only a small amount of space. In fact, they'd be perfect in any Japanese flat in downtown Tokyo. Sliding doors mean that furniture can be kept closer to the door area, opening up the rest of the room.
Right now, property developers are also getting interested in sliding doors. Where space is at a premium, they work to make properties more attractive to buyers. But they're also excellent at making a minimalist statement. Sliding doors can be made to slide away into cavity walls. And this helps create a more seamless transition between rooms.
Internal Designer Glass Doors
There's been a significant movement recently among people wanting more open plan living. And this has led to a surge in interest in interior glass doors. Interior glass doors open up space inside a home by providing windows into other rooms in the house.
Glass doors have a chic feel. And right now they're very much on trend. You can go for a traditional white look. But there's nothing to stop you from experimenting with other colours. Pastel colours will work well here, especially if your room is similarly themed.
Minimalist Internal Doors
 We've already discussed the minimalism trend in the context of pocket doors. But it's also a phenomenon making an impact on swing doors too. Companies, like Silvelox, have introduced their own flat internal doors. And it's something that will no doubt dominate the market in the months to come.
 Many designers are looking to remodel their interior doors with matte finishes. The thinking here is that that doors themselves should be a feature of the room. But they shouldn't be obtrusive. They are an interesting way to add extra accents to an otherwise minimal space.
 Minimalist painted doors come in both unpainted and pre-painted varieties. Thus, you're free to choose the colour you want if you feel confident with a paint brush.
Oak Doors
 We've seen something of an explosion in popularity for oak furniture over the last decade. Now that same trend is coming to doors.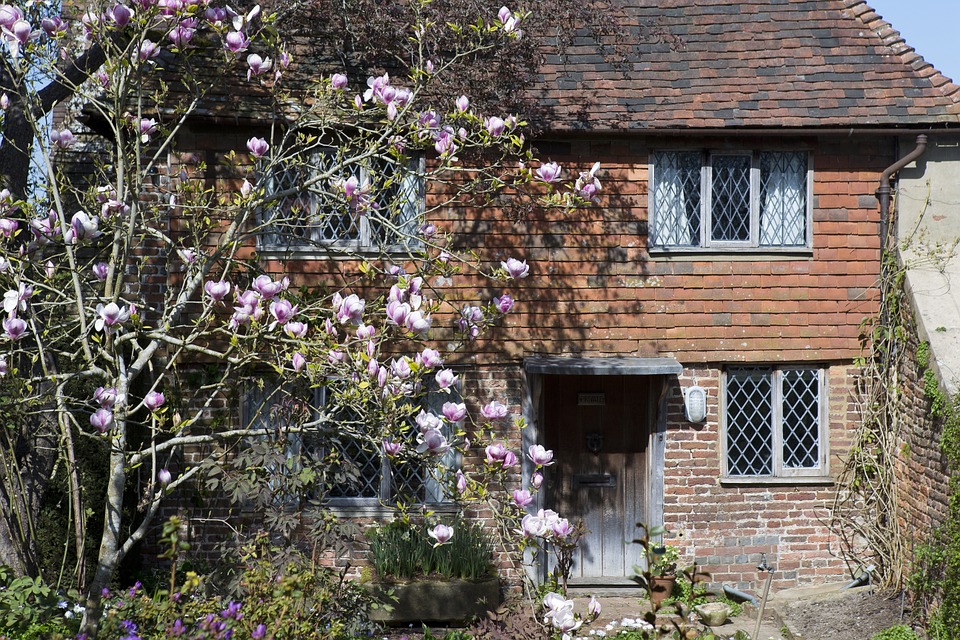 People see oak as something that will go on and last forever. This has driven renewed interest in oak doors. They're particularly suited to cottages and traditional houses. They add a sense of strength and modernity to many older dwellings.
 You can get oak doors in a range of styles ranging from Seville-inspired to Victorian.
Walnut Doors
Hardwood doors are still among the most popular styles of door UK. According to the industry experts, hardwood doors are the most popular aftermarket doors people buy. And walnut is among them.
 Walnut differs from oak in some meaningful ways. The first that is that it's a lot darker than oak. It's a rich, coffee brown, compared to oak's lighter, colour. And that's what so successfully lends its luxury feel. Walnut is for homes that already have expensive materials and fittings. It's particularly suited for rooms that already have hardwood floors. Ideally, a walnut door would be paired with a walnut floor. Intelligent designers then mix classical with contemporary. Solid walnut doors go particularly well with recently refurbished kitchens and bathrooms.
 You can find walnut doors in a range of finishes and styles to suit your taste. There are both glazed and grooved designs. And a range of handle fittings to suit the style of your home.
Steel External Doors
 It might be a sign of the times, but many people are opting for external steel doors. The fabulous thing about modern steel doors is that they look more like fashion statements than security devices. The steel is cut in such a way as to look elegant and majestic.
 The only problem comes after the door has been in use for a while. Little scratches and scrapes can begin to appear. And these are often hard to fix without replacing the whole door.