"When you realise that you want to spend the rest of your life with someone, you want that part of your life to start as soon as possible." This cute little quote sums up what a happy relationship should be like. It says that once you find that special someone, you just want to be together as soon as you possibly can. Of course, before you can say "I do", there's something that has to happen first - a proposal.
The thing about getting engaged is that you've most probably dreamed about it for years. And so, you've got a picture in your head of what it will be like. Of course, today, engagements aren't as traditional as they once were. Often, the couple chooses the ring together. Instead of him selecting it before getting down on one knee. But even so, your engagement can still be magical. The question is, what does it take to make a marriage proposal wonderfully romantic and memorable?
As someone who's been there and has been married for some years, I feel like I can share some fantastic insights with you. Nick proposed with a very special ring, custom made with a huge stone and a turtle design. I know it's anythings but traditional but it symbolizes eternal love so that's what is important!
It should be personal
 Of course, however your beau chooses to propose will always have that special element to it. But if he's taken the time to make it personal, it shows just how much he cares. If he knows you well, he'll know whether you'd prefer a restaurant proposal or something more intimate. He'll know if you'd love a sunset proposal on the beach. Or, whether you'd prefer him to drop to one knee while you're surrounded by friends and family. A well thought out marriage proposal will be magical because he's tailored it to you.
The right ring is a must
 As everyone knows, one of the most important parts of any proposal is the right ring. There's a lot of pressure on men to pick the perfect ring; that's why many men now opt to go ring shopping as a couple. If your partner proposes without a ring, the chances are he wants the two of you to go out and choose the perfect design together. Don't think of this as a lack of romance, see it how he does. He's allowing you pick the ring that you love most because he loves you and wants you to be the happiest bride possible. What could be more romantic than that? If he wants you to pick a ring that you love, the first step is to find the perfect diamond. To do that, take a look at this review here, and see which diamond shape and size you are most drawn to. Then, all you have to do is choose a design that is perfect for your tastes. Have fun ring shopping and remember, he's letting you pick because he wants you to be happy. Check out my next post for more info about rings!
Romance is important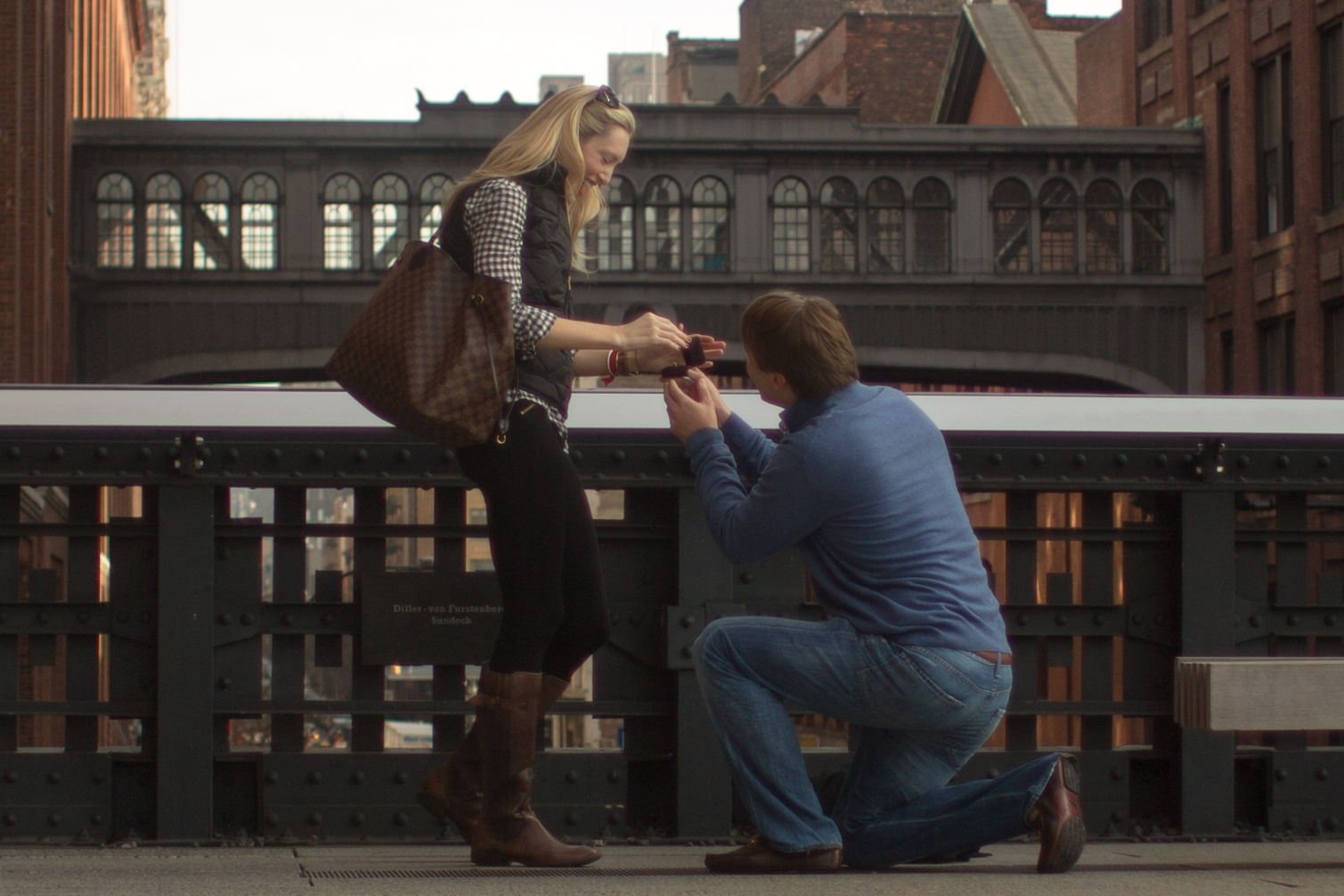 For any proposal, romance is a definite must. Getting engaged is one of the most special moments in your life, and so, it should have elements of romance about it. Regardless of whether he proposes at home while snuggled up in bed with you, or at a local beauty spot, romance should always be an element. This could be something as simple as holding your hand or as opulent as lighting candles and dotting red roses about.
The most important things for a magical marriage proposal are making it personal and romantic. As well as selecting the perfect ring, of course. However, it's important to remember that whatever way your partner proposes in, it will be magical. He's asking you to spend the rest of your life with him. What could be more amazing than that?