There's very little as relaxing as listening to the soothing sound of water. Here are some ways, some easy and some extravagant, that you can bring water into your own home for an added sense of peace.
Add A Water Feature To Your Living Room
 Water is one of the most important elements of feng shui, and is said to bring a sense of purity and freshness to your home. Indoor water features can bring peace to your home – the sound of water trickling is restful and gentle, and will bring a feeling of renewal and flow to your space, helping you both to relax and to use your home as a place that can bring you energy and a sense of vitality. Fountains in the home are also said to bring you wealth.
Add A Bird Bath To Your Back Yard
Image source
 Watching birds in your back garden is one of life's most underrated joys. Even if you only have a balcony at your apartment, adding a bird bath will be one of your best ever decisions. Looking out of your window at the birds dunking their heads into the water and interacting with each other will be your new favourite way to occupy yourself while you're waiting for your coffee to brew or while you're making your breakfast. Buy yourself a bird book and get geeky about learning which birds are which.
Buy Some Fish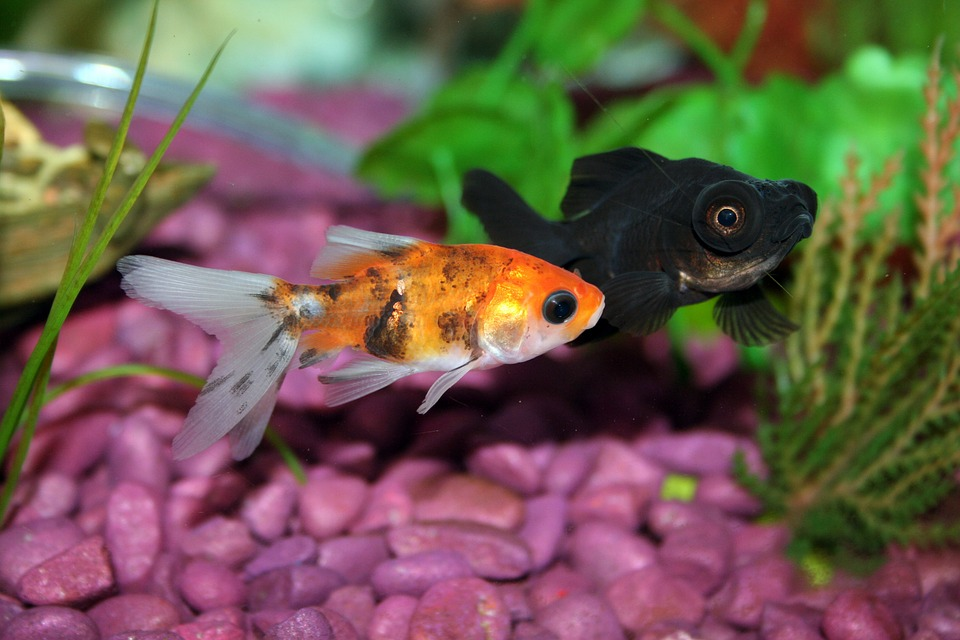 Image source
 Have you always thought that you'd like a pet, but you've been afraid of the time commitment? Chances are, fish are the ones for you. They're hypnotically soothing to watch as they swim around, and they're surprisingly beautiful as well with their jewel-coloured fins and elegant, graceful movements. Although they require feeding and cleaning out, they aren't nearly as much work as a cat or a dog, but you'll find yourself growing more attached to them than you ever believed was possible.
 Turn Your Back Yard Into A Hidden Grotto
 What is a pool grotto? I hear you ask. An excellent question! If you have plenty of space in your back yard, it's time to get creative. A grotto is a covered part of a pool, generally behind a waterfall, like a small concrete room, often with a seat where you can sit and watch the waterfall. It's one of the most relaxing experiences you could possibly have – imagine sitting inside and listening to rainfall, except magnified.
Update Your Bathroom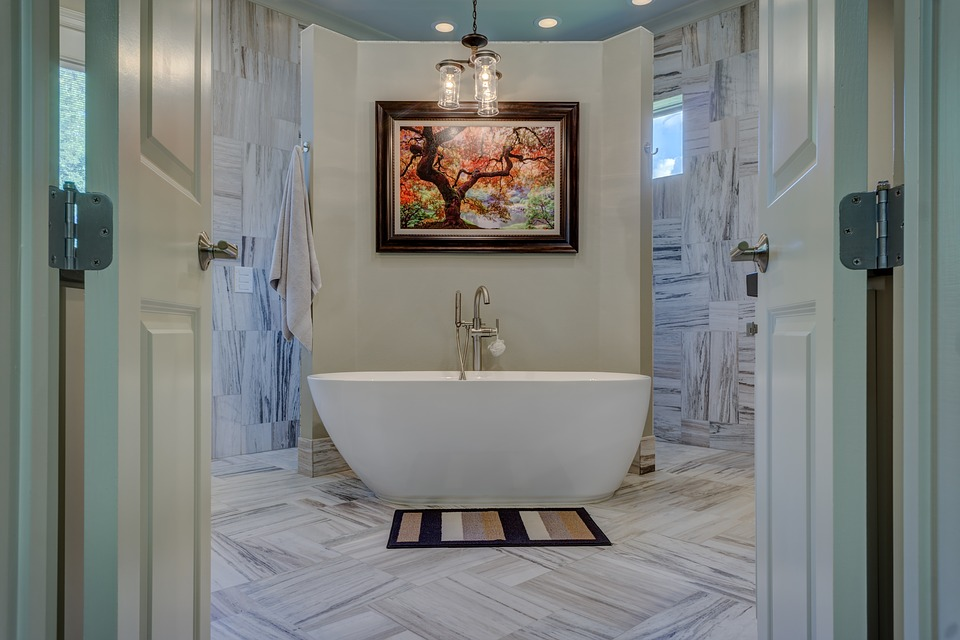 Image source
Your bathroom is one of the most important rooms in your house – and chances are, you've been neglecting it for far too long! If you're the sort of person who's always really appreciated their daily bath or shower, it's time to help yourself enjoy that experience even more. Add waterfall taps to your bath, and update your shower for a power shower that'll help remove all aches and pains from your shoulders and back when you're in it. Add some scented candles for a really relaxing bath time experience, and use a heated towel rail so getting out of the shower or bath is never quite as painful again.

Lot's of love