When it comes to home decor, we each have our own style and personalities we want to emphasize. Some of us will love all things fancy and delicate, others might take a more relaxed approach. But what I have come to realize throughout all my wanderings of home decor and my own choices, is that no genre of home decor is ever the same. But, there are two areas I think are much more distinctive overall. While you can't always tell what the exact taste of decor someone has, you can always be aware of whether someone takes a conscious decision to be stylish or comfortable.
 Have you ever been to someone's home and felt like you couldn't touch something for fear of moving it out of place? Or have you been so overwhelmed by how each room looked and flowed into one another that it felt more like a show house than a home? The chances are that person has chosen a theme of style. On the flip side have you been to a home that oozed that lived in feeling? Knowing you could take your shoes off, curl up on the sofa and it would be absolutely fine. Then that home may be more of a comfort finish than anything else. While each of these genres of home decor are perfect for their occupier, and both will look equally brilliant, can you get a subtle mix of the two? Style and comfort? Is it possible to merge two completely different personalities into one ultimate home decor style? I thought it would be a good idea to explore this area a little closer and work out where we can compromise on the style or the comfort for the ultimate home decor look.
The living area
 A living room in any home could be a place of many functionalities. You might entertain in there, dine even, or just relax after a hard day's work. Most of the time the living room in your home is one of the most versatile rooms you have, and most likely the room guests will see plenty of. So it is no surprise that people tend to take such pride in their living areas and tend to ensure that the home decor is created to how they want it to be. A stylish living area will perhaps have fancy chandeliers, perfect cream carpets, and wallpaper. It sounds very cliche, but I can imagine it to feel more like a royal drawing room. Everything has its place. Someone who has opted for a more comfortable approach may have cushions scattered, blankets on hand and a roaring fire.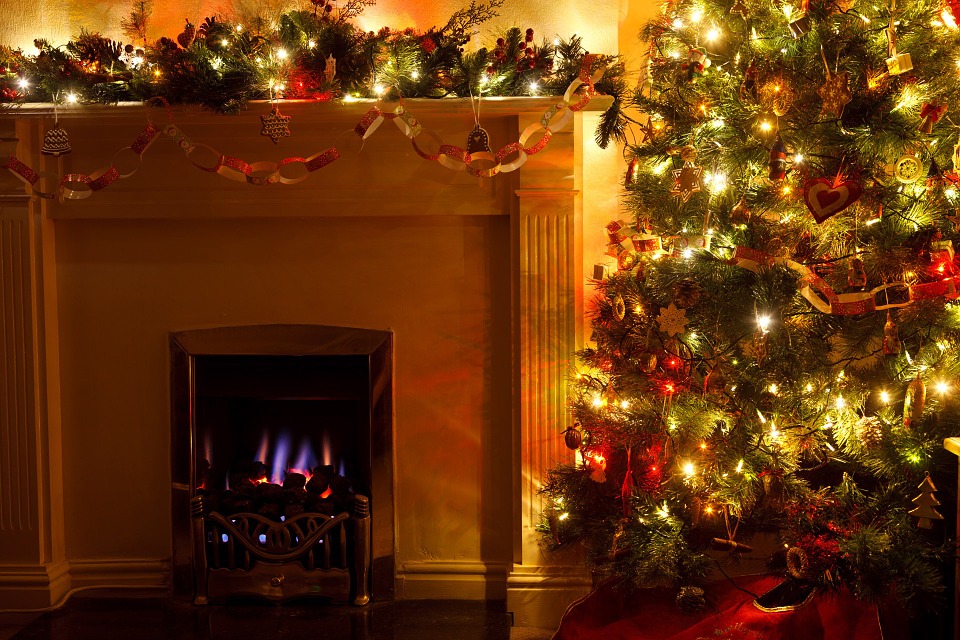 Is it possible to get a balance between a stylish living area and something that is comfortable and inviting? I think so. While you may always want to consider a minimalist approach and ensure everything has its place, there are certain aspects of the comfortable side of things you incorporate into any stylish area. While still ensuring that the room fits the brief. You may want to consider the seating side of things, perhaps choosing a comfortable sofa or seat, or even considering adding a unique point to the room like an oversized bean bag. It could make a great cuddle seat for a couple enjoying a box set on the TV. There are some great options on websites like http://www.sackdaddy.com/. You might also want to consider adding a log burner to your room to bring that cozy atmosphere without changing any of the styles of the room. Things like photograph montage walls really give any corner of your home a more personal touch and can often be a real feature and talking point amongst your guests. There's a new trend growing in popularity called Hygge which is a Danish term for a cozy way of living. This means incorporating things like blankets and candles amongst some of the other comfortable features for a room to feel all warm on the inside and out. Combining some of the finer elements of cosy living to an already stylish interior look could enhance the overall experience. Even making it a much more calming place for you to relax in, don't you agree?
The Kitchen
 Often known as the hub of the home, the kitchen is one of the most well-used rooms of your property. A stylish kitchen may have completely matching accessories, gloss finished kitchen cupboards that are self-closing, even high standard fixtures like a Smeg fridge freezer or washing machine. It is a tidy and clear space with different functionalities of use. The comfortable, cozy kitchen may have a similar decor, but there might be more papers scattered about, a place for homework to be done or even another living space for the family to congregate.
 If we think about what we use our kitchens for these days, there is so much more than just cooking. We meet as a family, we can even dine in some kitchen areas. Children might do their homework, or you may chat with your loved ones about your day. Can you combine a stylish and cozy kitchen area? I think many people will already do something like this naturally. After all, the modern kitchen is something that many of us lust after, whether we aim to be stylish or not. A clean and minimalist kitchen can often be the only way to keep the place clear for its main function, offering space to cook the family meals. But again adding different elements like softer lighting, candles, and even cushions and blankets can make any stylish kitchen appear cozier and inviting.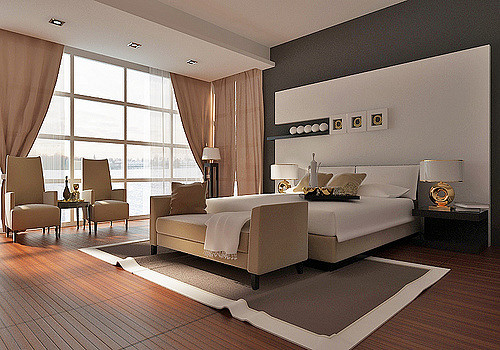 The bedroom
 Our bedrooms can often be very low on the priority list when it comes to renovations and decorating. After all, it tends to be one of the rooms that no one sees other than yourself. But, this is all the more reason to place some emphasis on the decoration side of things. A stylish bedroom might be elegant, filled with mirrored bedroom furniture and a lavish king size bed. A more comfortable room might have bedspread at the end of the bed linen, scatter cushions and personal photographs dotted around your bedside table. In actual fact, the bedroom is one of the easiest ways to mix style and comfort. Lavish lighting options and beautiful bedroom furniture teamed with candles and personal trinkets. Perfectly plumped cushions and blankets. Out of all the rooms, the bedroom can showcase your personality without defining your style or comfort.
Tips to remember
 There are many trends out there that are circulating. Some I have mentioned like Hygge, others like metallics or the rose gold obsession are still apparent. To be "on trend" doesn't make you ultimately stylish for yourself or your home. Let's be honest, there are timeless pieces in any home or wardrobe that will never date or go out of fashion. Thankfully heading online to websites like www.pinterest.com will help you to obtain a great source of inspiration for home interior. But the biggest tip is to remember that your home decor is a reflection of you, stylish or cozy, even a mix of the two. It should be decorated to how you want to live.
The verdict
 A style is defined by the beholder. Anyone of us can be stylish because sometimes it's our vibe and personality that can make it so. The same can be said for your home interior. Your personality shines through from every angle because you have made every decision for every item in your home. That sofa in your living room, those accessories in your kitchen. They each came from a decision you made consciously in a store or online at some point in your life. Even items that have been passed down from family or friends, a decision, was made to display it in your home in some way. Yes, some of those items may have a distinct theme. A trend you are embracing, or a style you are trying to create. But even for the coziest of people among us, those decisions have still been made. It's how some of the items are displayed and how your home is perceived that will make someone make that decision on whether your home is uber stylish or perfectly comfortable.
I suppose my verdict is that a mix of style and comfort is achieved because it's based on your decision and your opinion. What I may find comfortable, might not be for the next person. What I find to be super stylish, might be completely hideous to you. Who knows? So it's possible to get the right mix of both a comfortable and stylish space, in all of your decors. It's what you make it that enables it to be what it is.