Those of you who follow this blog since the beginning, know all about the bows I used to make on etsy. They were best sellers and I couldn't make them fast enough. Also, they were one of the most satisfactory things to make! So cute and beautiful! During this difficult time, when I have to remind my daughter numerous times per day to stop touching her face, keeping her hair away from her face was a must! Last time I made her some crochet amigurumi animals for her hair. Now, I made her some hair ties and clips with cute ribbons and lady bugs! They are super easy to make and super cute too! Read below for my tutorial on DIY bow hair ties!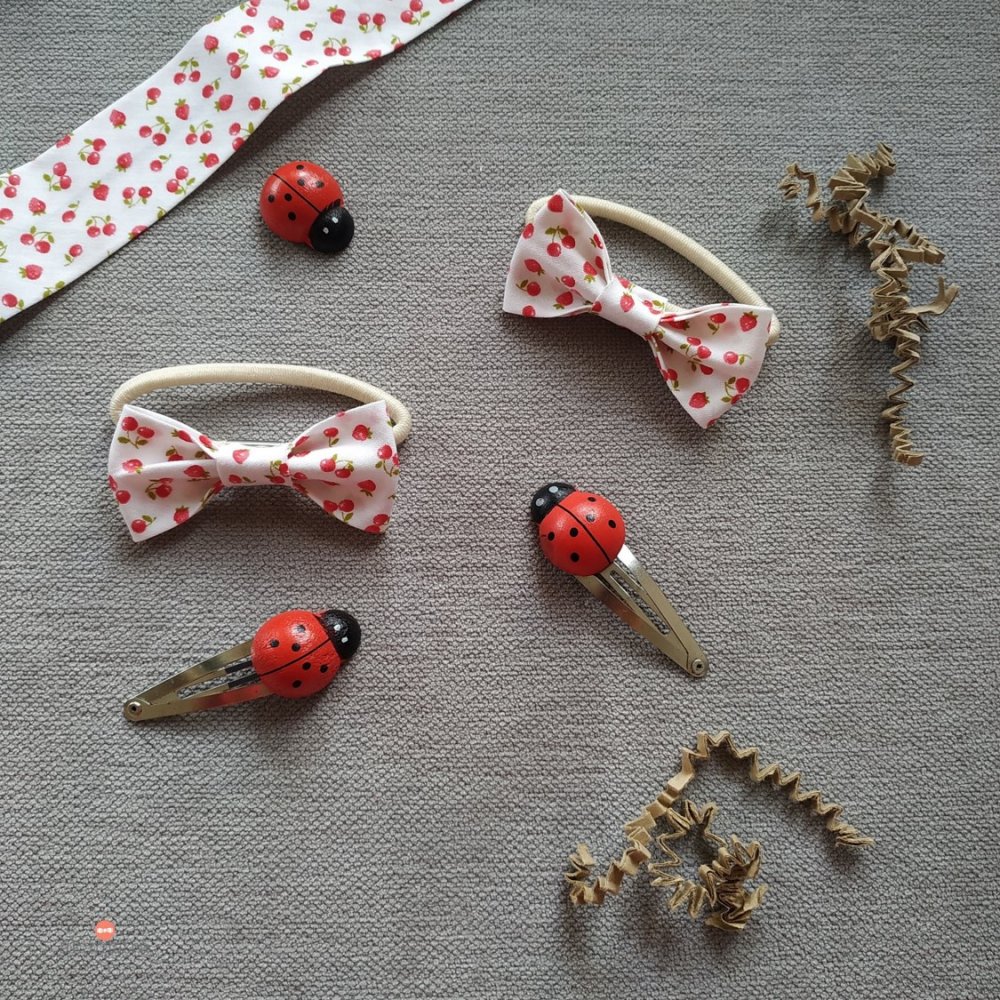 This post contains affiliate links which means that if you click through and make a purchase, at no additional cost to you, I'll get pocket money to go yarn shopping. So you are feeding my yarn addiction. I knew you'd be a bad influence!
DIY bow hair ties
Supplies
Bias tape 3,2cm or ribbon or fabric scraps
Scissors
Thread and needle
DIY bow hair ties
Procedure
I am going to show you three different ways to make these hair accessories. 
Hair ties with bias tape.
It's pretty easy to make these. Cut of a 14cm piece of your bias tape and fold it like the way shown below.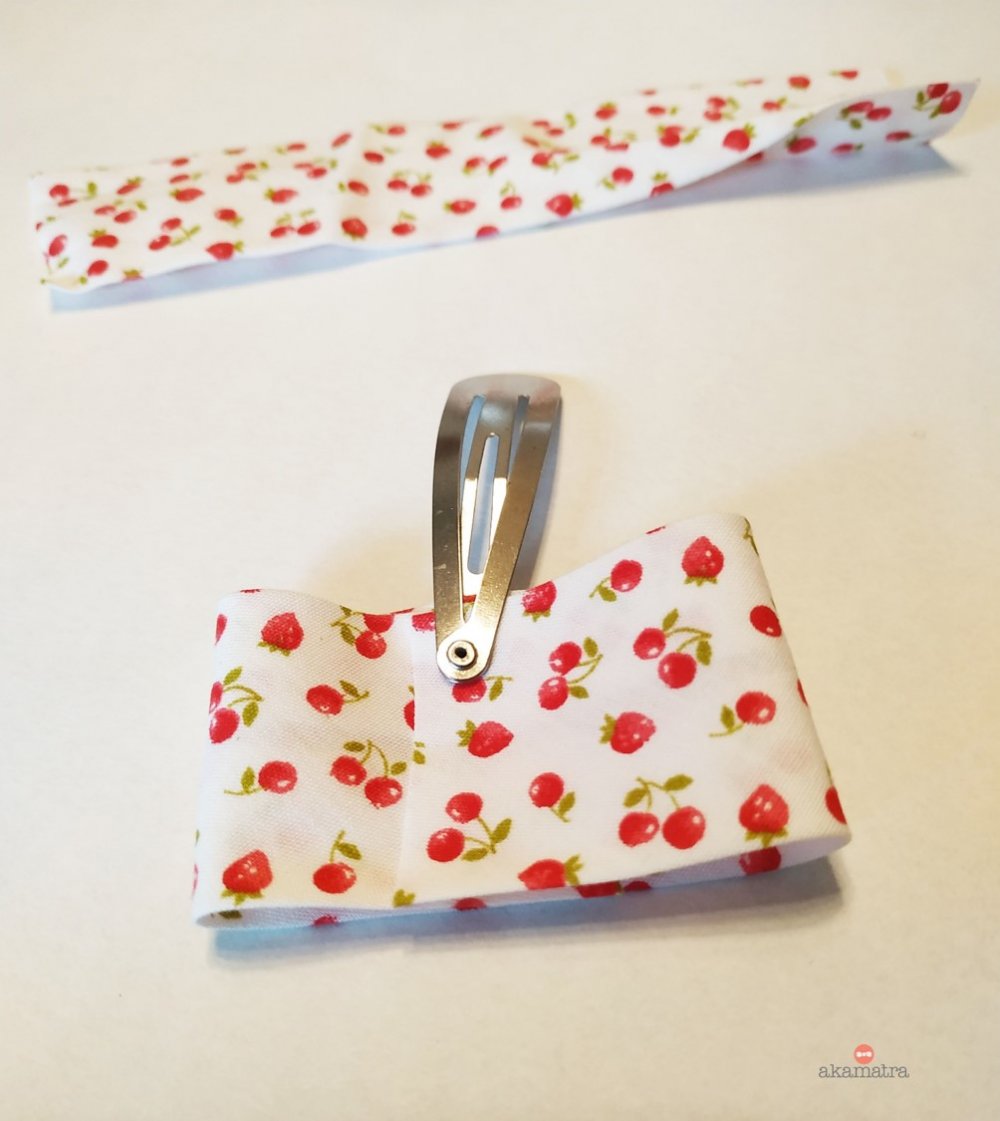 Pinch the center of the fold and sew with white thread together forming the bow. Then cut a small piece of bias tape and cut it in half lenghwise.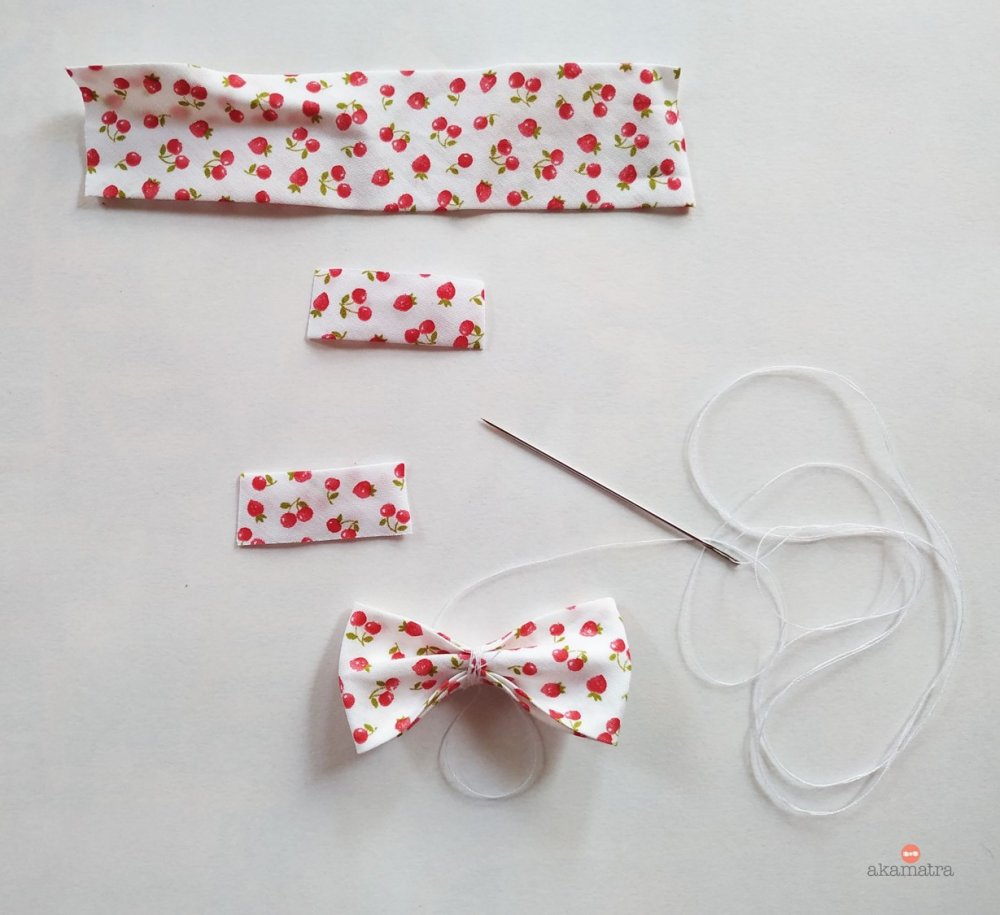 Take that small piece of tape and use it as the center of the bow. If your bow is going to be on an elastic hair tie, then you should make a sandwich with the bow, the hair elastic and the piece of tape that will become the center of the bow. Then sew the ends of the bias tape together, secure and cut the thread and you are done!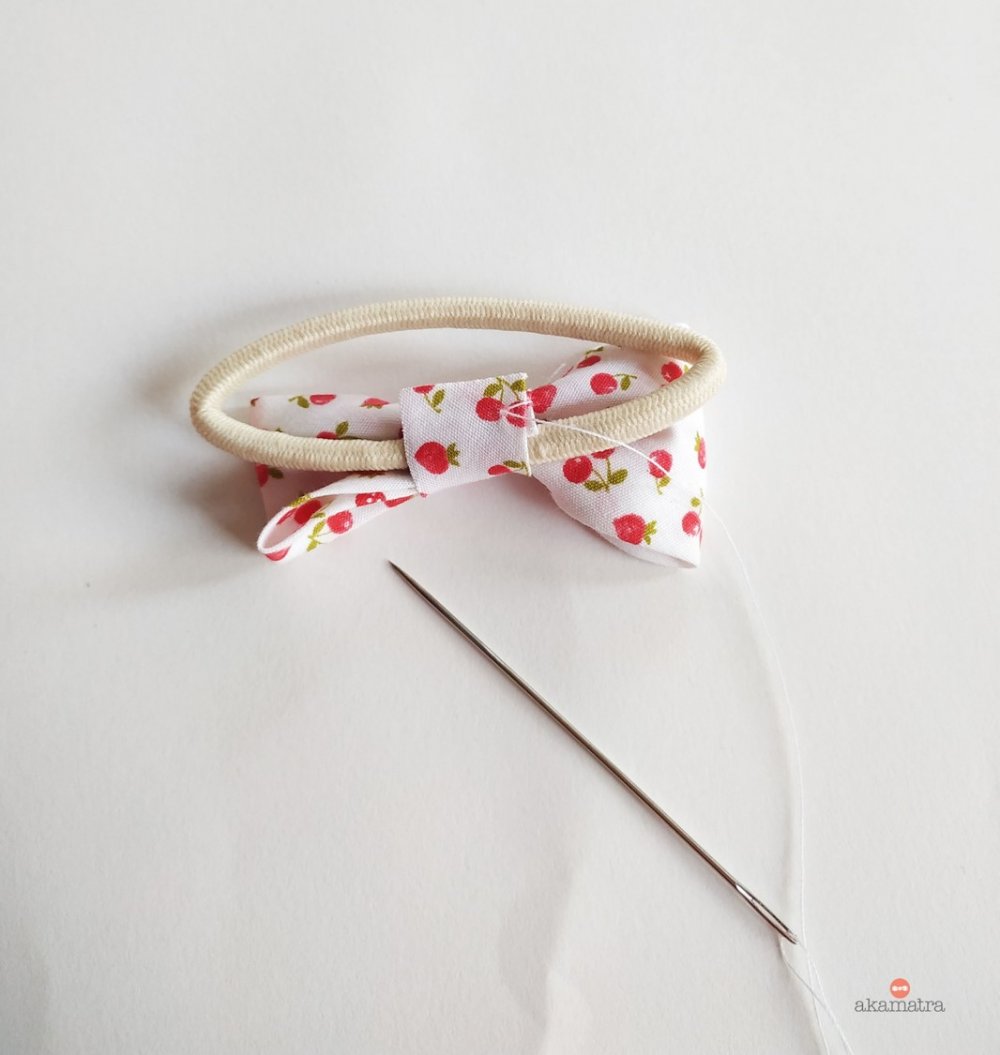 If you are going to put the bow on snap clip, then form the bow and sew the center piece on. Then, using hot glue, glue the bow on the snap clip.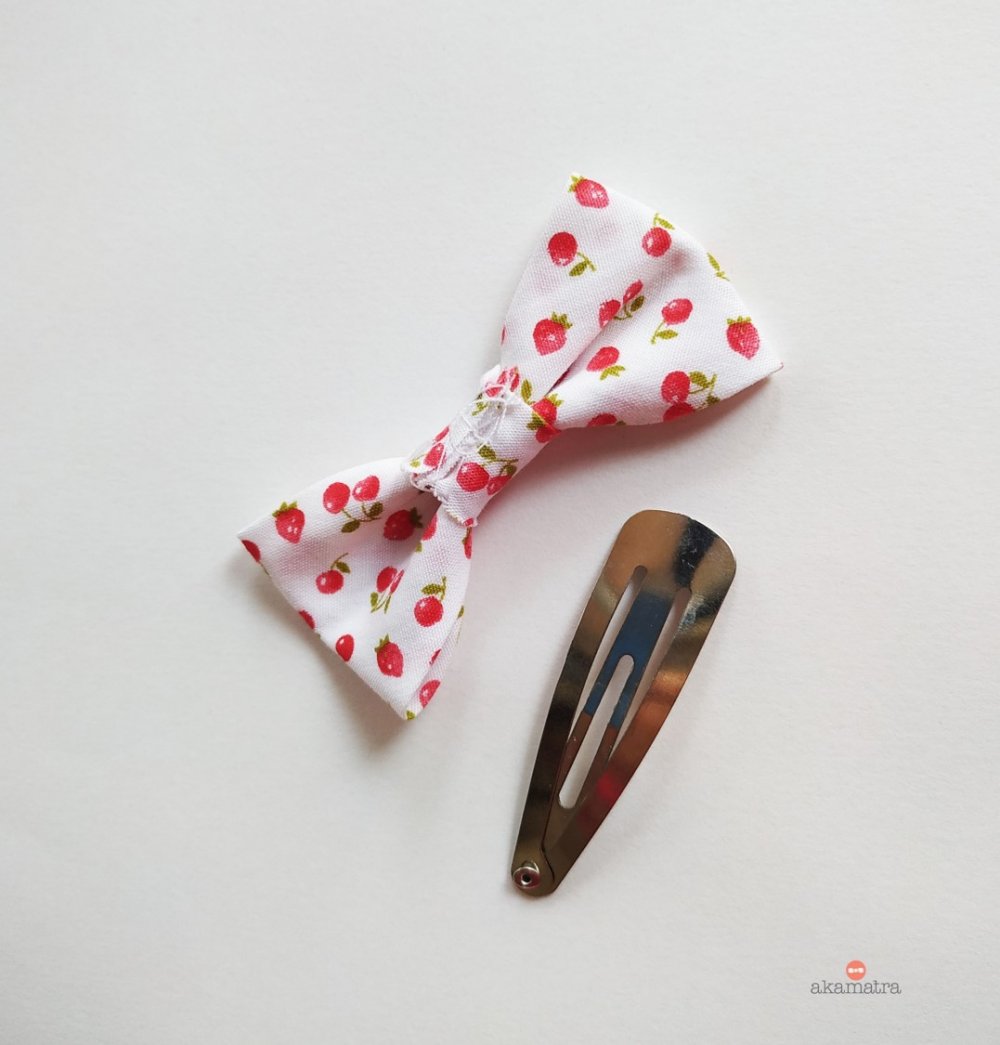 You can do the same steps with the other ribbons you have or with your fabric scraps.
DIY bow hair ties
If you want to make cute ladybug snap clips, you are in luck! All you have to do is remove the back of the adhesive sticker on the ladybug and glue it on the snap clip. It's that easy!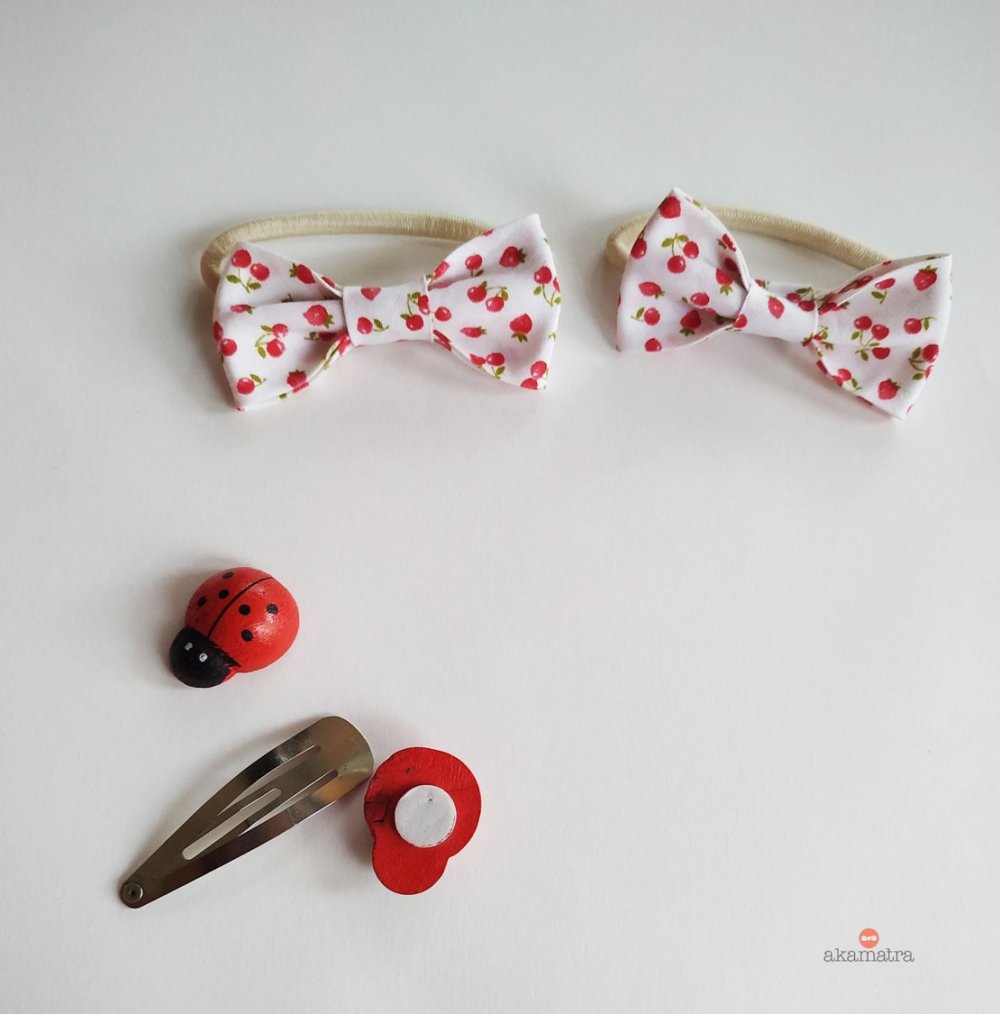 I love how easy it is make cute and beautiful hair accessories for my daughter's hair!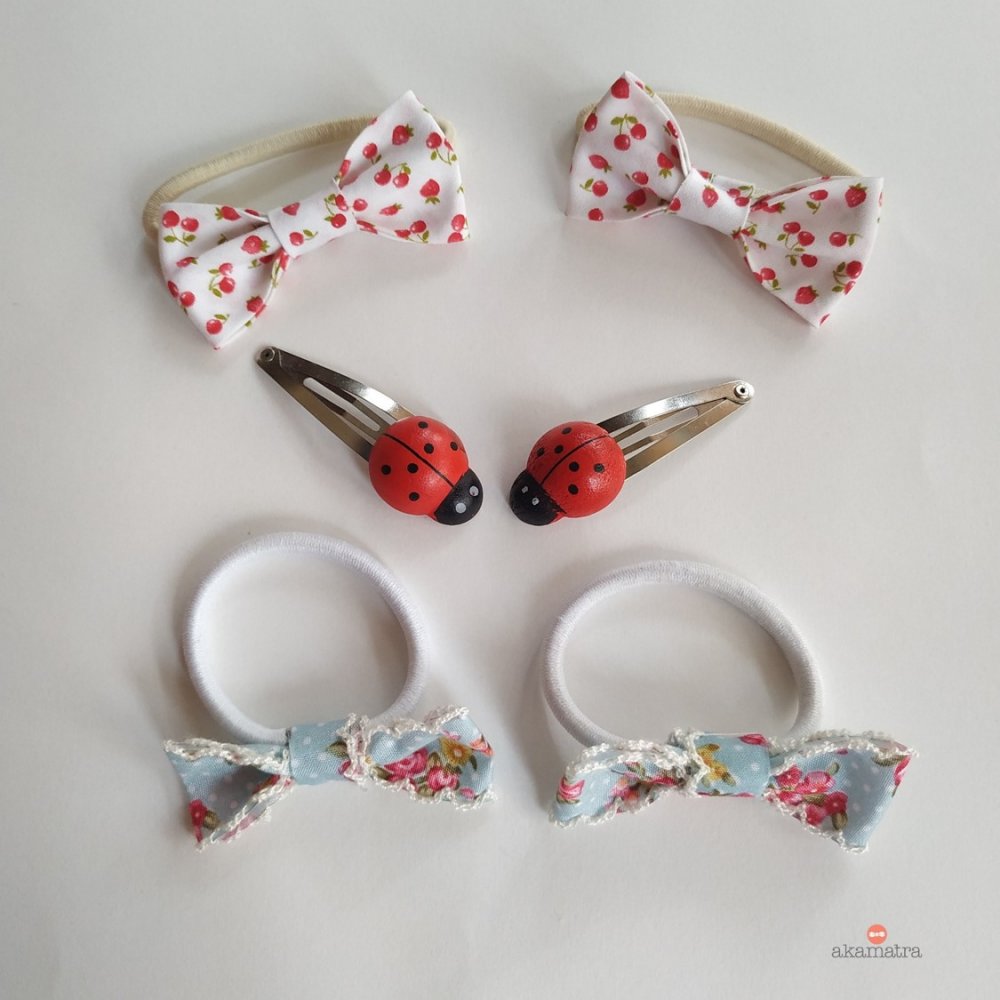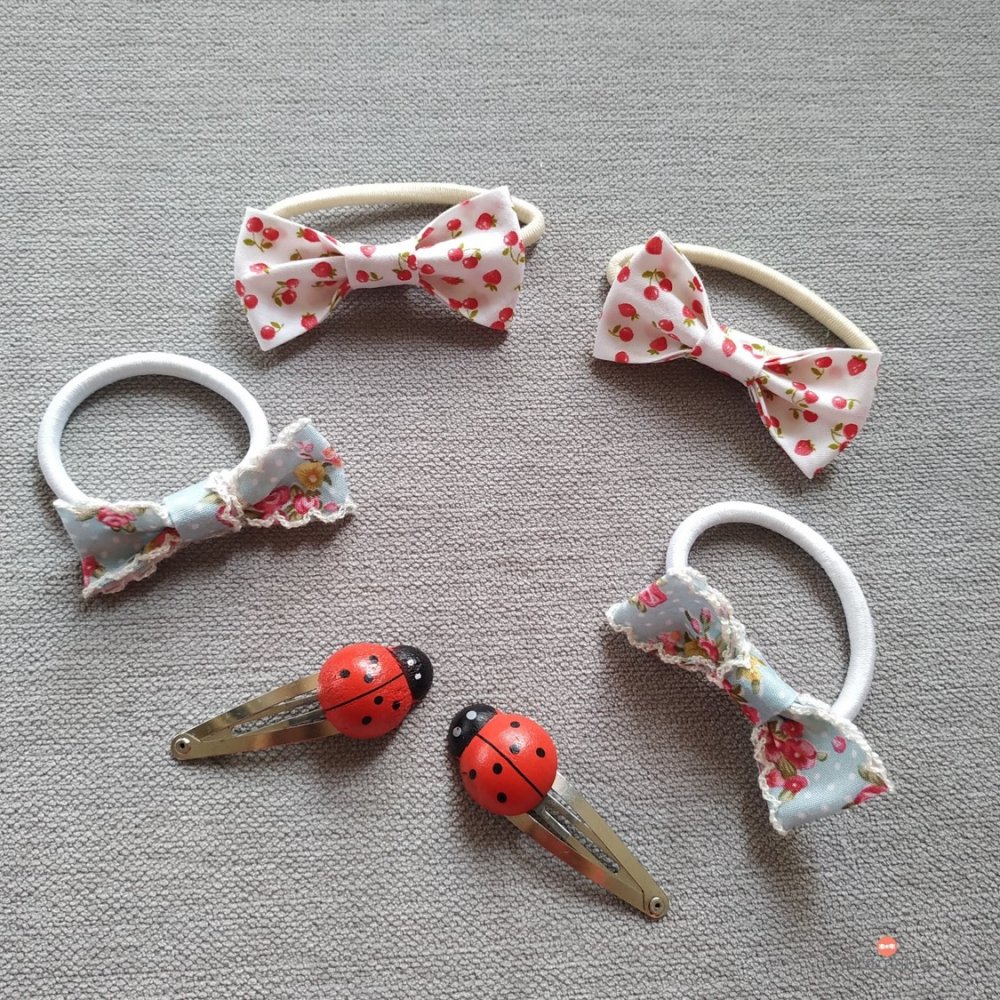 DIY bow hair ties
I think they look great and I am very proud that they are so easy to make!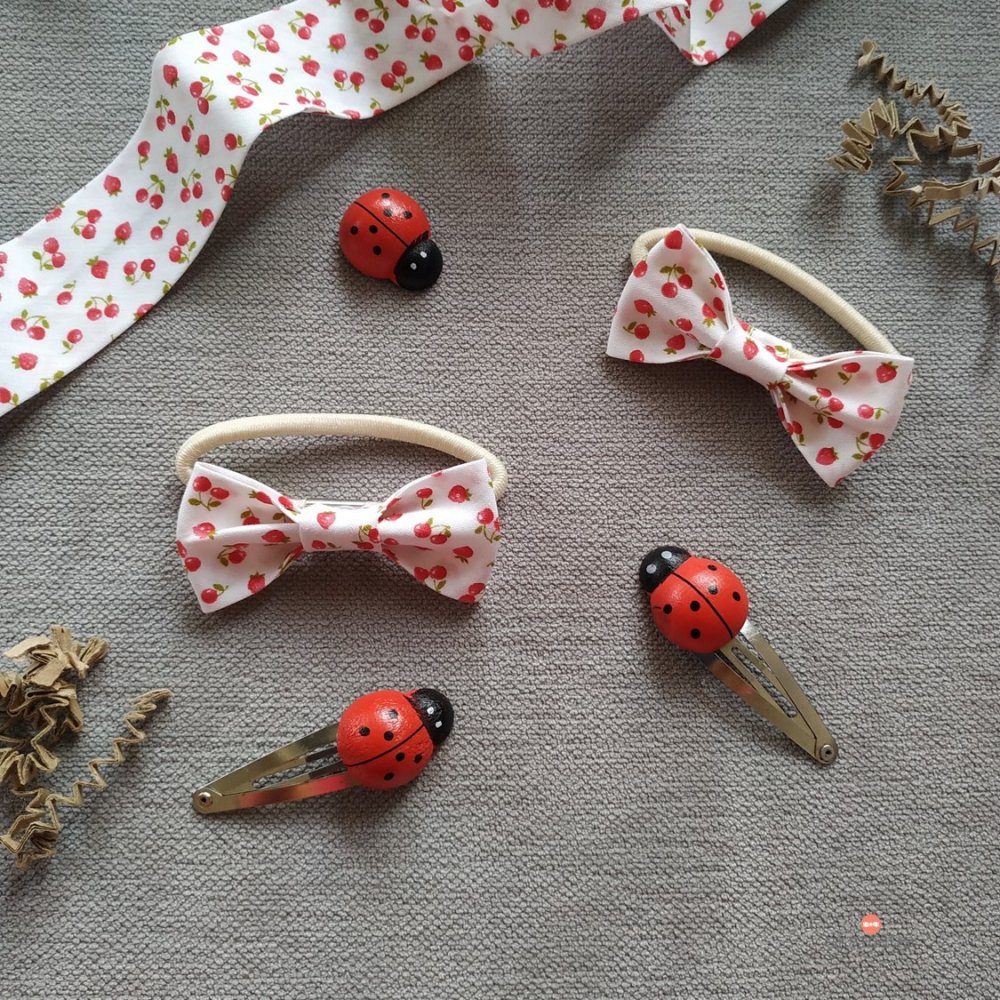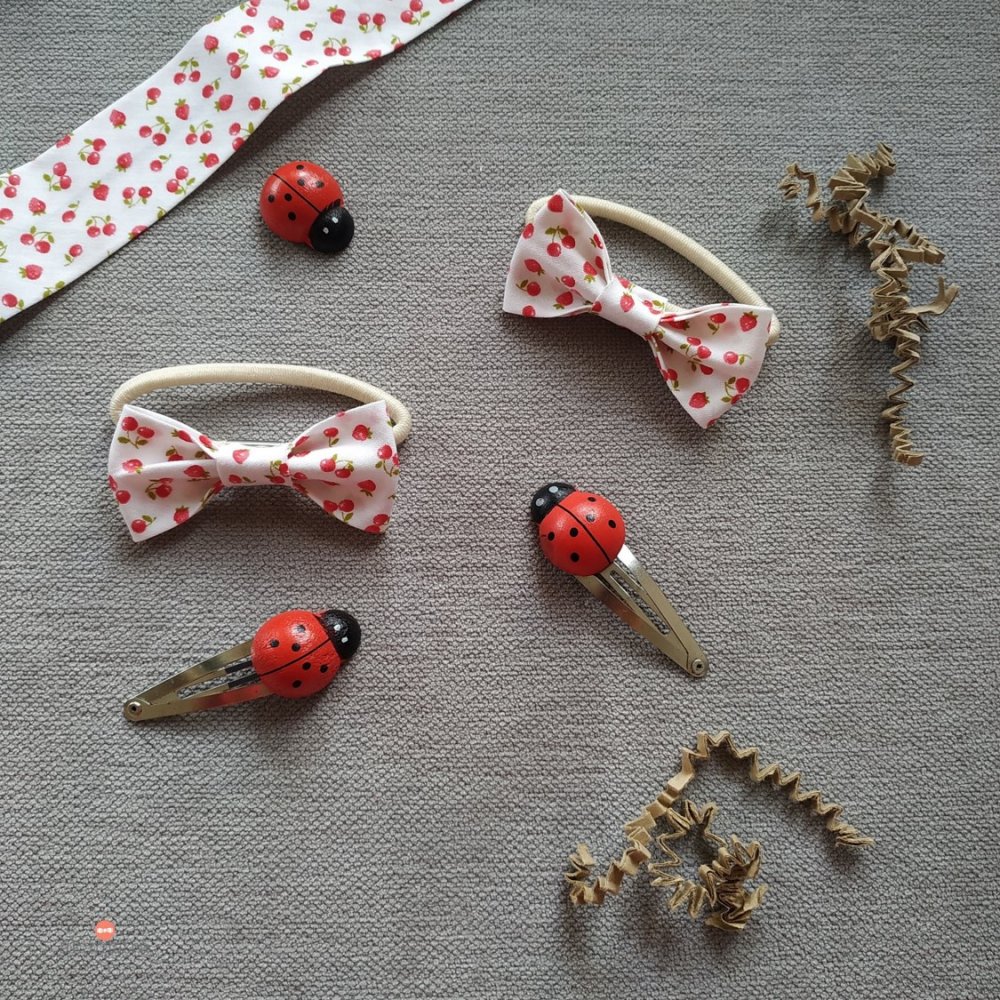 I hope you have a good time making these!!!