Hello darlings!
Some of us love how cozy we feel in winter, while others love how happy summer makes them. Every season has their own pros and cons, but spring is probably the season with the most pros. The weather is usually warm but not too hot. It's just bright enough to literally feel your mood lift as soon as you step out into the sunshine! If you want to celebrate spring, take a look at some of these fresh decor ideas. They'll bring spring right into your home, and you should arrive each day with a spring in your step. Enjoy!
Florals
In spring, many flowers are just beginning to bloom. Introducing some florals into your home for this reason is a must! You can use florals on your wallpaper, on your cushions, and even introduce some real florals! Everything will instantly seem brighter, prettier, and a little more fun too.
Pastel Walls
Why not paint one of your walls a pastel shade, or even an entire room if you're feeling brave enough? Shades like mint look incredible during spring. They aren't offensive to the eye and will still go with many different colors and decor themes. Pastel colors look incredible with a shabby chic decor!
New Window Treatments
Perhaps you could introduce some new window treatments to make your home look brighter. Some sheer curtains could be just what you need, or even a blind so you can control your privacy as you let the light in. You may even want to look into a home window replacement if your windows just aren't letting in the right amount of natural light. Natural light is a must for spring time, and it'll make you feel great!
White With Contrasting Colors
Perhaps you love your white decor too much to change it. Why don't you add a contrasting color in the form of cushions and other accessories to make it stand out? Bright pink and turquoise can look amazing, and they're really easy to swap when the weather changes again.
Statement Wallpaper
Statement wallpaper is all the rage, and you can find anything you like these days from flamingos to peonies. The only thing with statement wallpaper is that lining it up and getting it just right is crucial. You may want to hire a wallpaper pro to take on the job for you if you really want to wow people.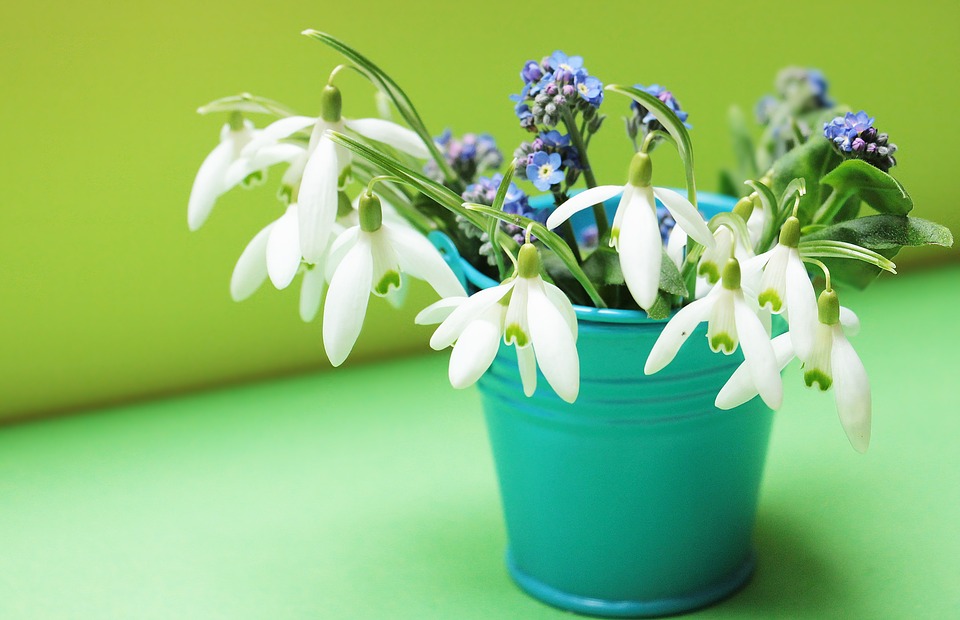 Spring Scents
Spring scents are just as important as the colors and patterns you use. By introducing some real flowers you'll get the smell of spring in your home. Don't forget you can use incense, candles, and even aromatherapy too. Scents have the added benefit of lifting your mood!
Plenty Of Greenery
Incorporate plenty of greenery in the form of houseplants. Almost every room in your home should have a houseplant! Not only will this benefit your decor, it'll benefit your mind.
Do you like these fresh decor ideas for spring? Leave your own below if you have some. Thanks for reading!
Lot's of love