Magic drawing frame IKEA hack
Hello friends! Anyone know where Spring is? I can't stand the no stop rain like it's November or something, ugh! The hardest thing is finding things to do with a toddler on a rainy day while stuck in the house. Lately, we have gravitated towards drawing and as I've said before, I am really happy that our house has a very large glass balcony door. This door is perfect for my kid to use her Woody Stabilo 3 in 1 crayons on.
ΠΑΤΗΣΤΕ ΕΔΩ ΓΙΑ ΝΑ ΔΙΑΒΑΣΕΤΕ ΤΟ ΑΡΘΡΟ ΣΤΑ ΕΛΛΗΝΙΚΑ
Because of their girth they are perfect for kids under the age of 3. They are not like regular crayons that you need to ask pressure to get a thick line. These need just to touch a surface to make a satisfying thick line of color.
So, one of things we do while it rains is paint the glass door while we watch our cat give chase to the flying leaves. I like it because I don't need to provide paper after paper and my kid likes it because she loves the way the crayon slips on the glass!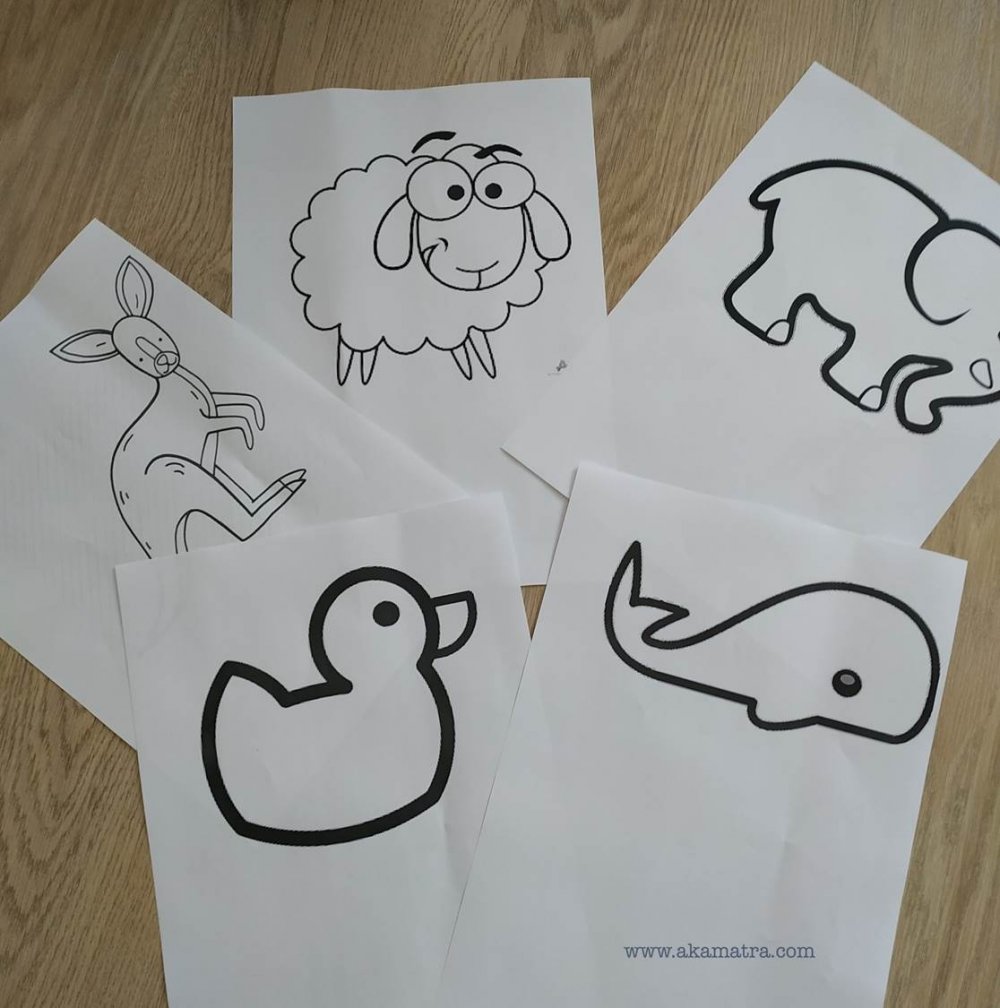 A few days ago I tried something new! I printed some animal outlines of the net and clued them on the outside of the window.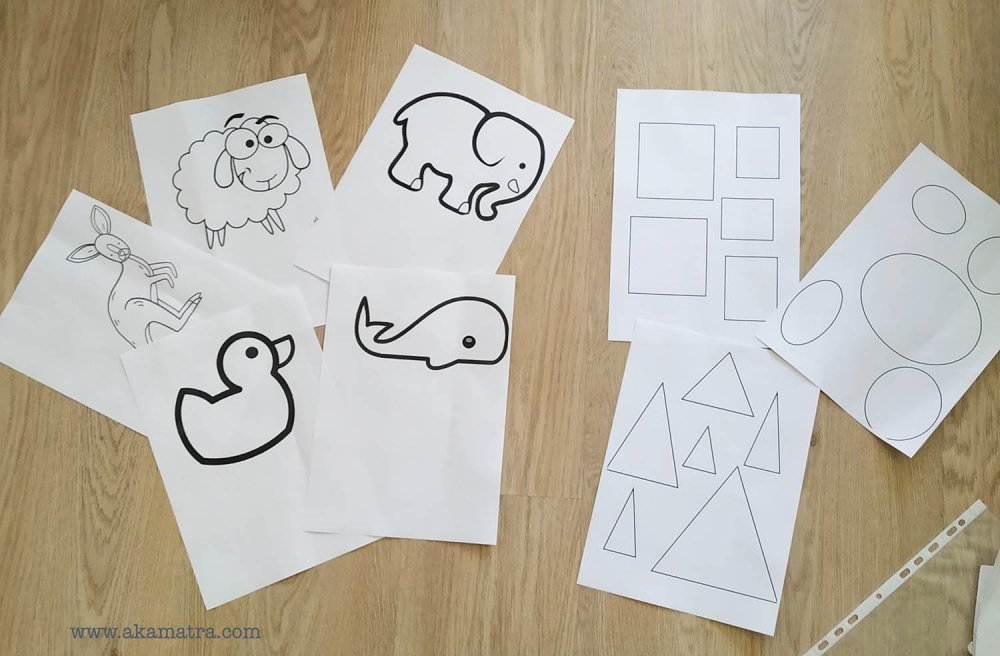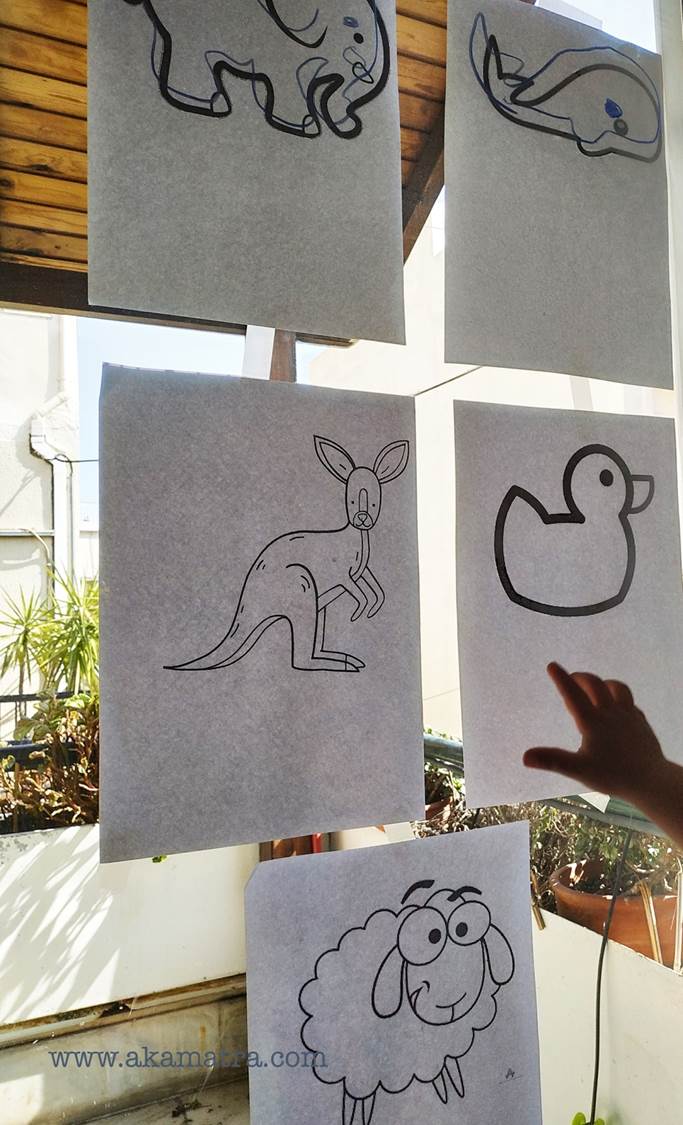 That was a huge success and Natalia loves to trace the outlines on the glass, then she likes to wet a towel and erase them and do it again! She's really good at it too! I can see us doing this for letters, numbers and shapes when the time comes!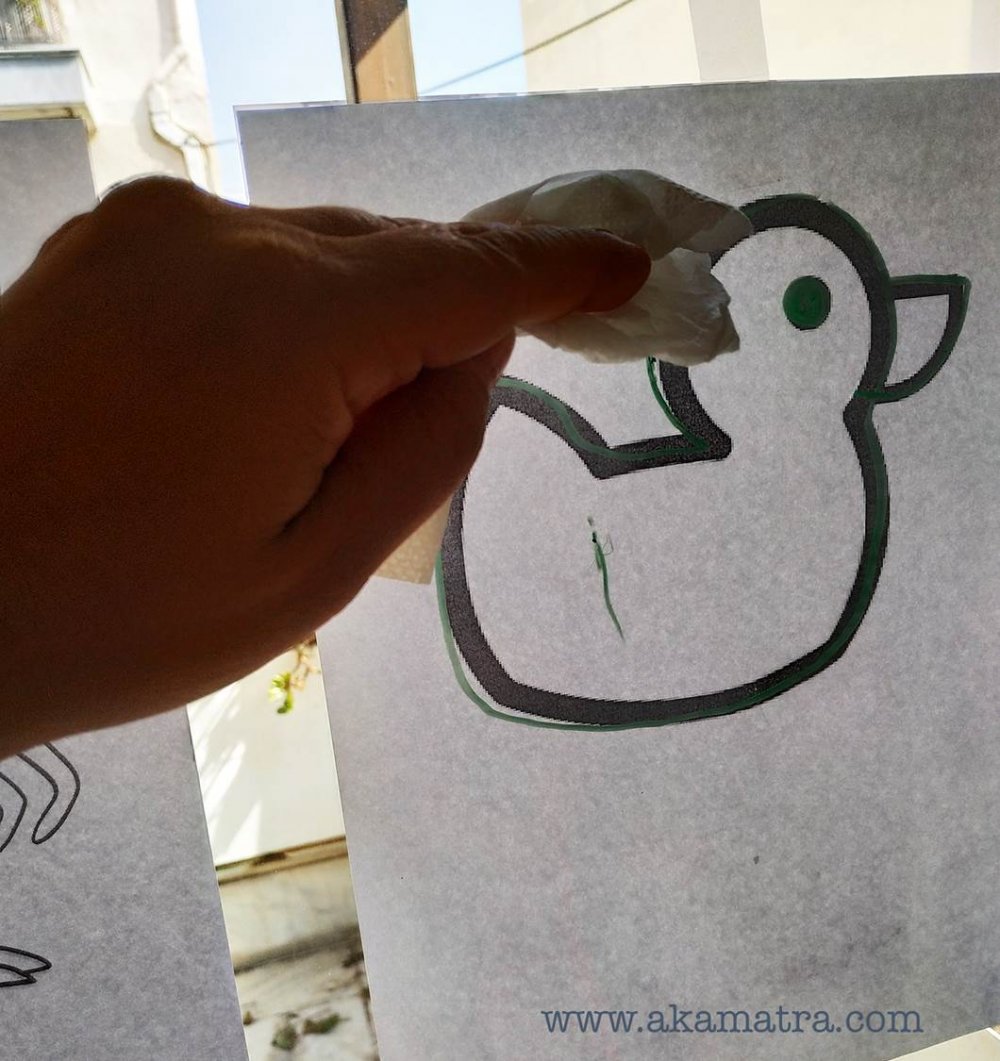 Magic drawing frame IKEA hack
And then I had an epiphany! We always struggle to keep her sitted for more than 5 minutes when we are in a restaurant and I am always looking for ways to entertain her creatively in order to achieve 10 minutes of eating my food. We don't allow any screen time so a tablet is a non solution for us. So I came up with the idea to make a magic drawing frame using an IKEA frame and the Woody pencils.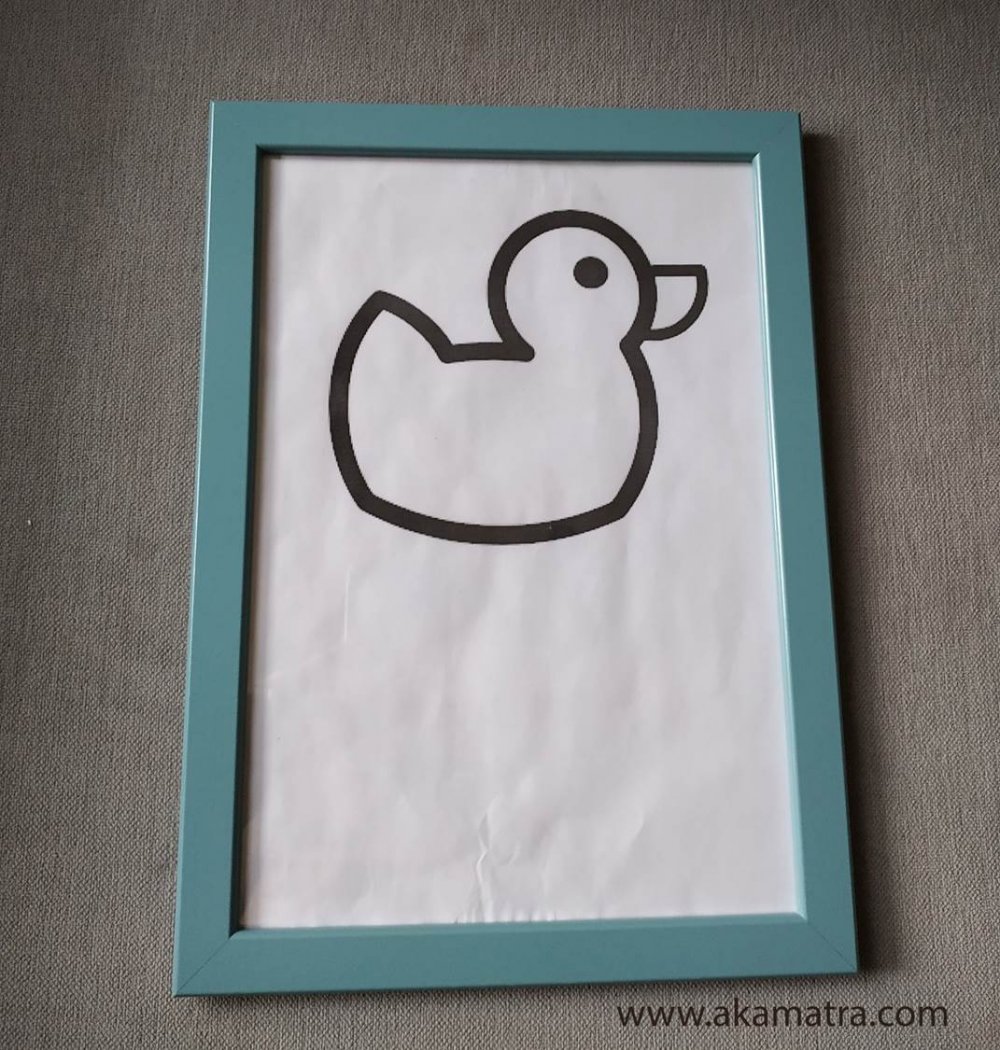 You see the FISKBO frame from IKEA is made out of wood and plastic and it's safe to use as a drawing board.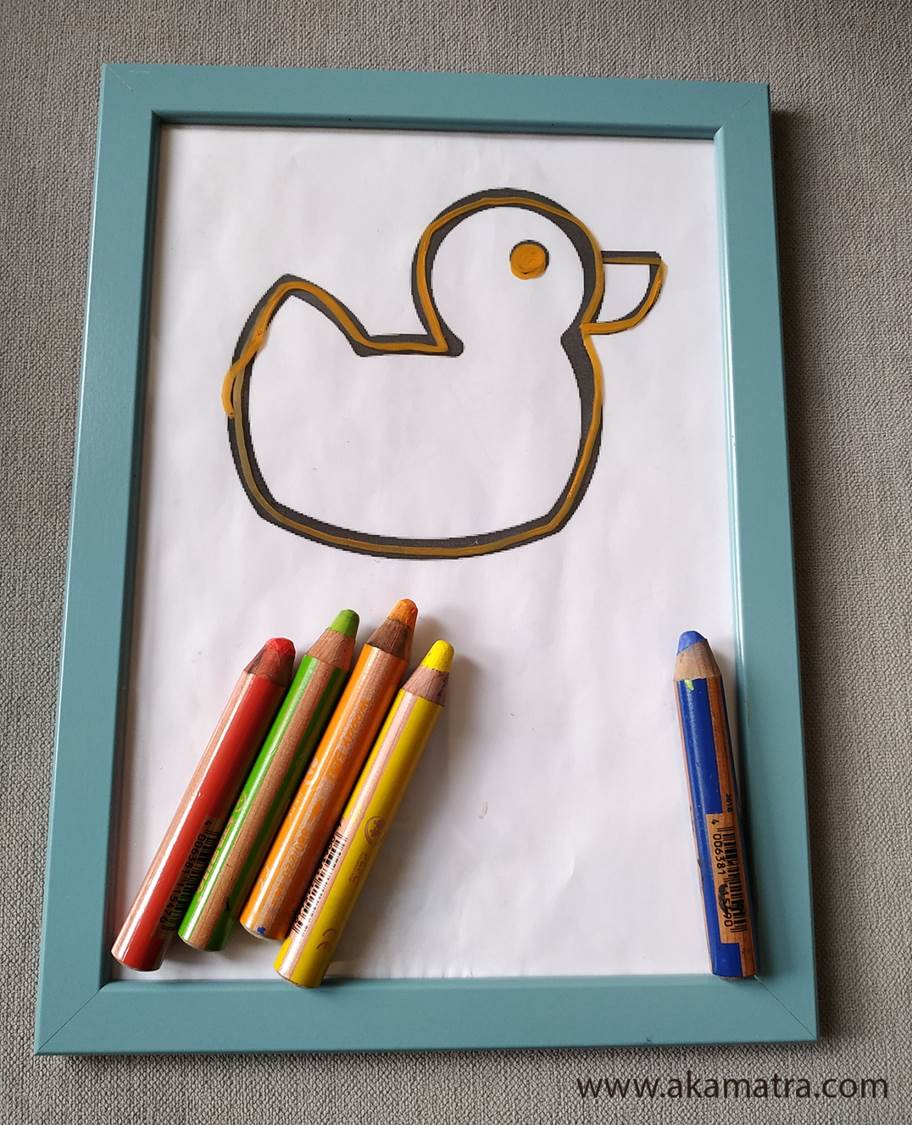 It's a pretty straight forward hack actually! You just print whatever outline or drawing your kid likes to draw and put it in the frame. Your kid can use the Woody pencils on the frame to draw whatever she or he likes and wipe it clean with some yet paper or towel, the same way we do on the glass. 
The possibilities are endless on what you can print for them to use. I also like to use plain white paper and see what she comes up with on her own. That way we don't need paper and she can correct her "mistakes" (her words not mine).
I have a nice fabric tote where I put her woody pencils, the frame and a old towel (you can also use baby wipes if you prefer). And our magic drawing frame is ready to go with us wherever we go!
 Magic drawing frame IKEA hack
I've made a couple of printables you can use but the internet is filled with things you can print and use depending on the kid's age.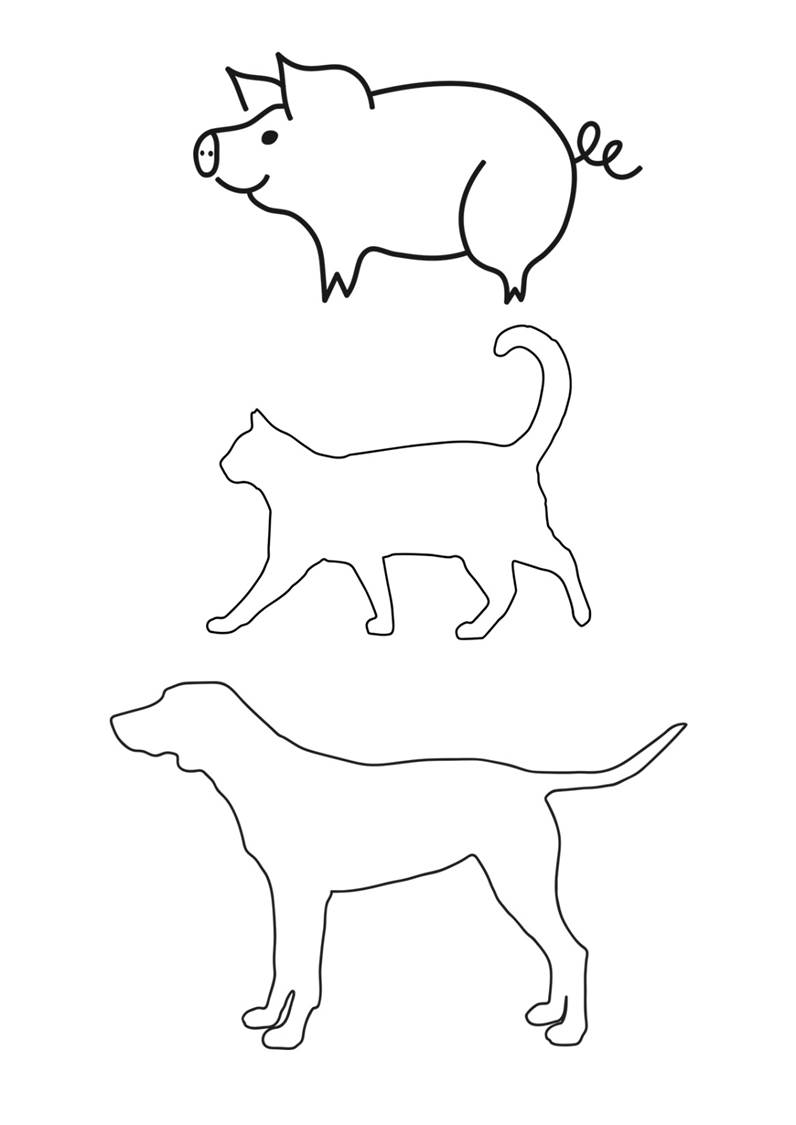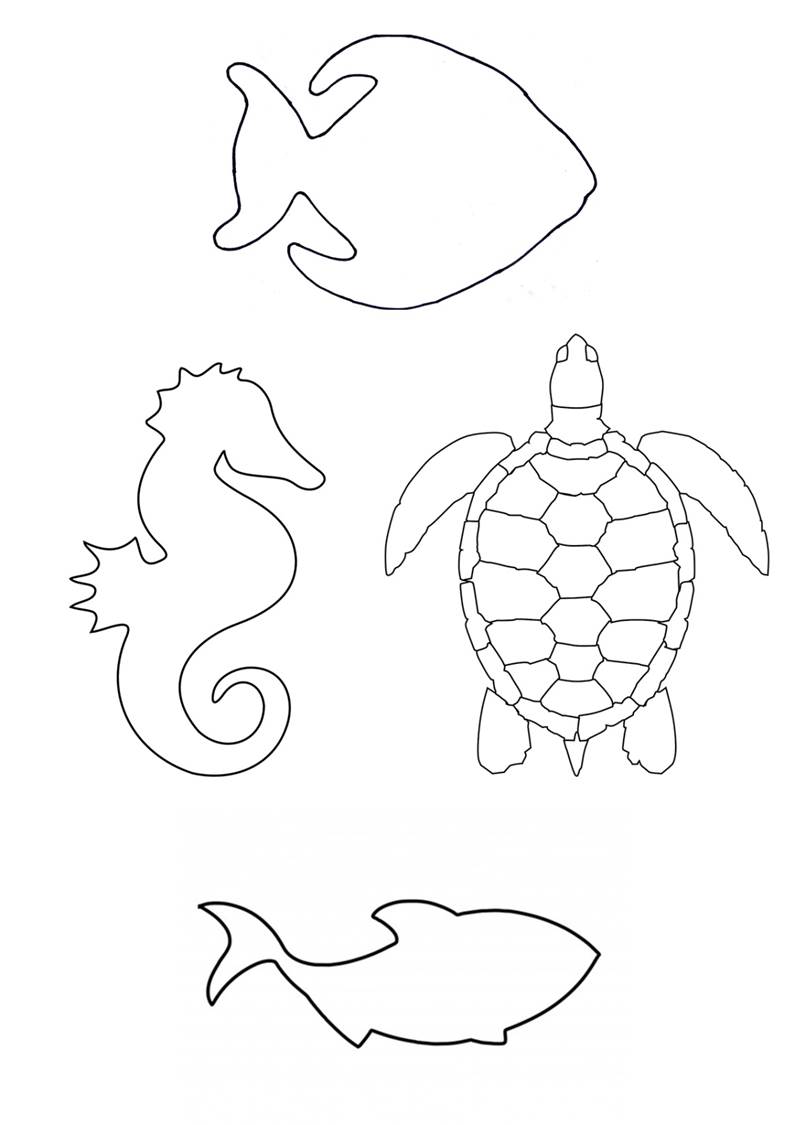 This is a very inexpensive way to keep your kids entertained either in the house or out of it.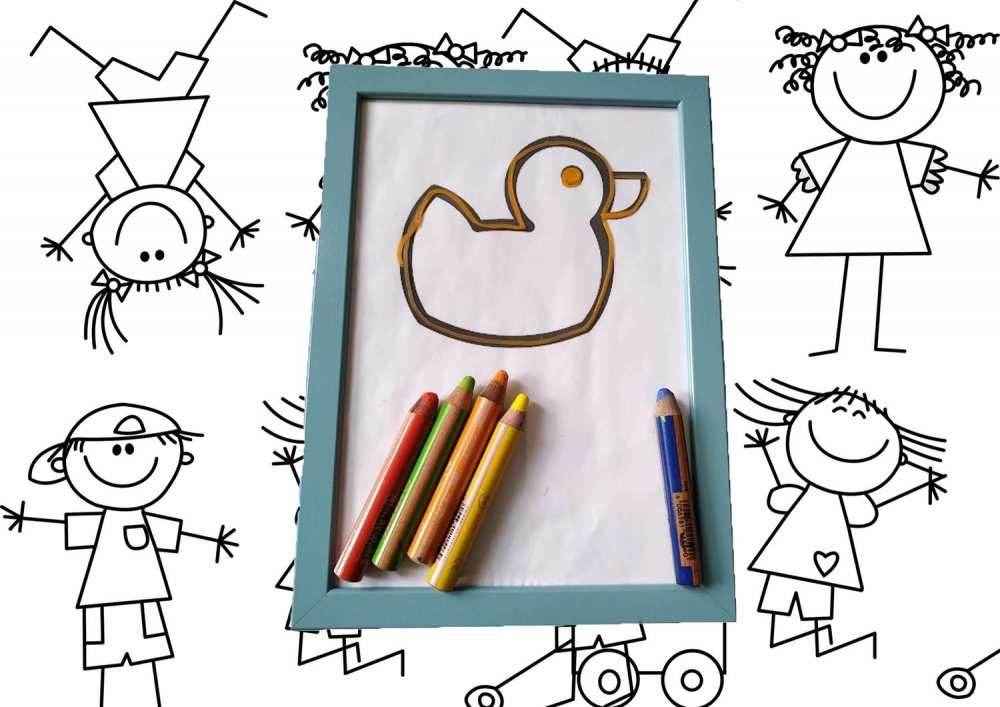 What would you print for your magic drawing frame?