Hello sweeties,

I hope you are not tired for yet another one of my recycling lamp bulbs tutorial. I can't help it! I love these little vases far to much to stop now!
If you've missed my other two versions of lamp bulb vases you can go here and here for the instructions on how to empty the bulb safely.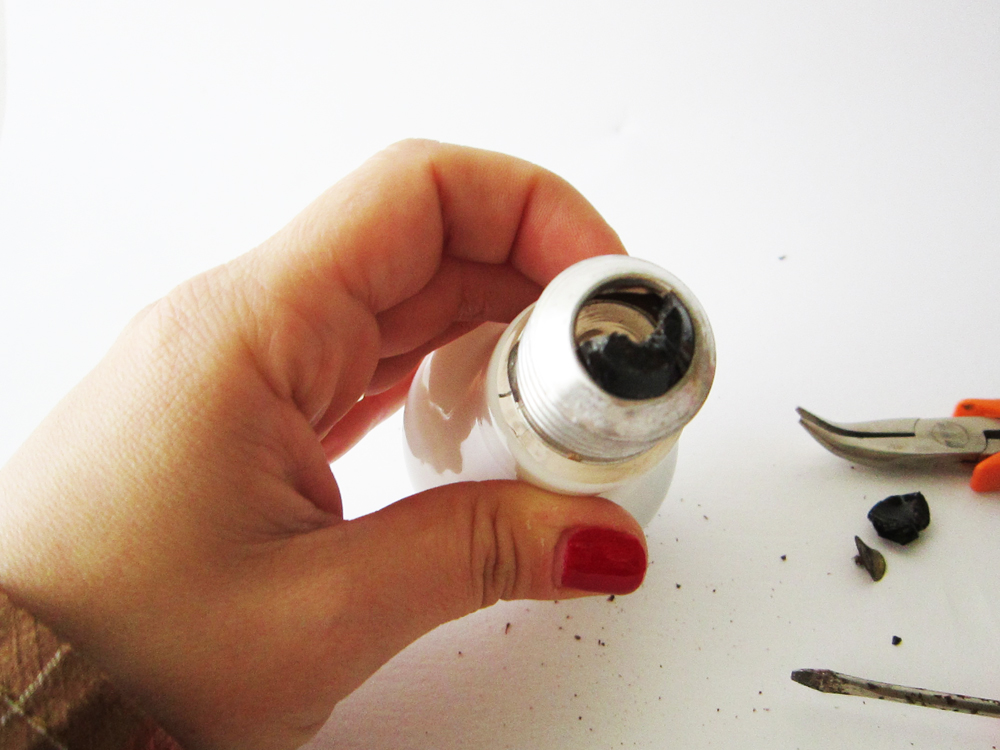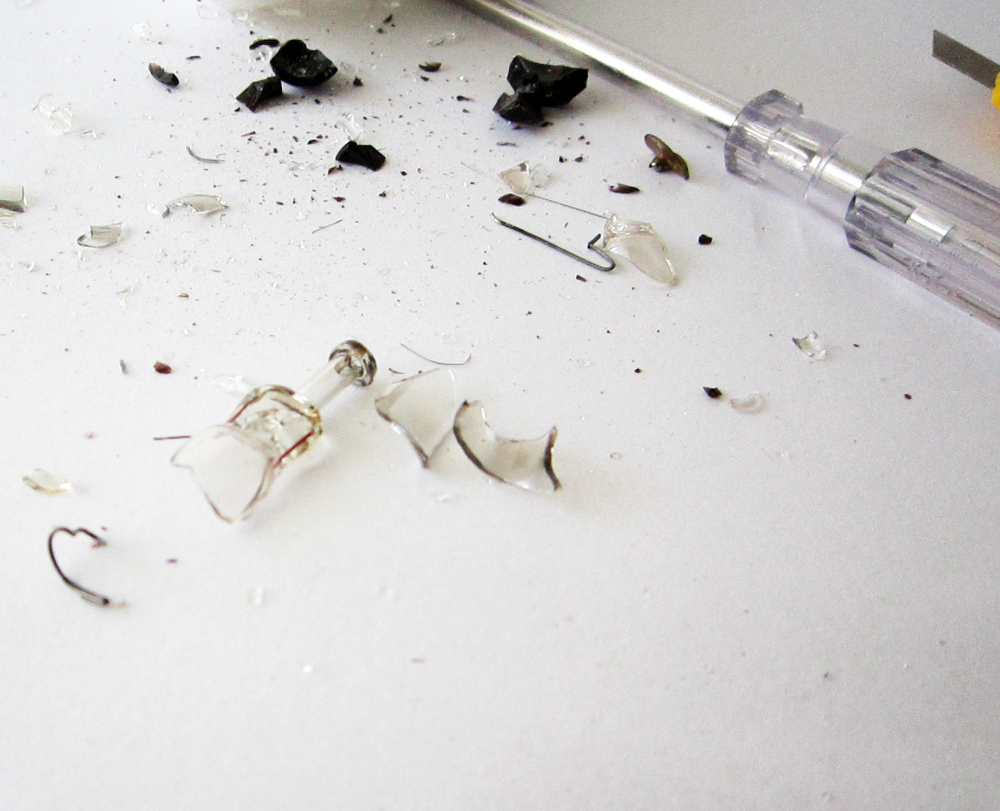 This time I had a small bulb that we used to have in our bathroom. When it died, Nick took the glass of the lamp fixture and replaced all four lamps with led ones. Unfortunately, after screwing the glass cover back on it broke. That was an expensive accident!
We replaced the broken lid with a new one but I decided to keep the broken one because honestly the glass was too nice to throw out and I kept thinking I could make something of it. Well, I did! I managed to recycle both the bulb(s) and the broken lid into a stand for the bulb vase! But let's take this from the start.
After emptying the bulb I used a piece of jute around the metal end of the bulb. I made a knot and then pulled the end of the cord under the knot in order for it to come on top. Hope this makes sense cause the photo clearly isn't very helpful.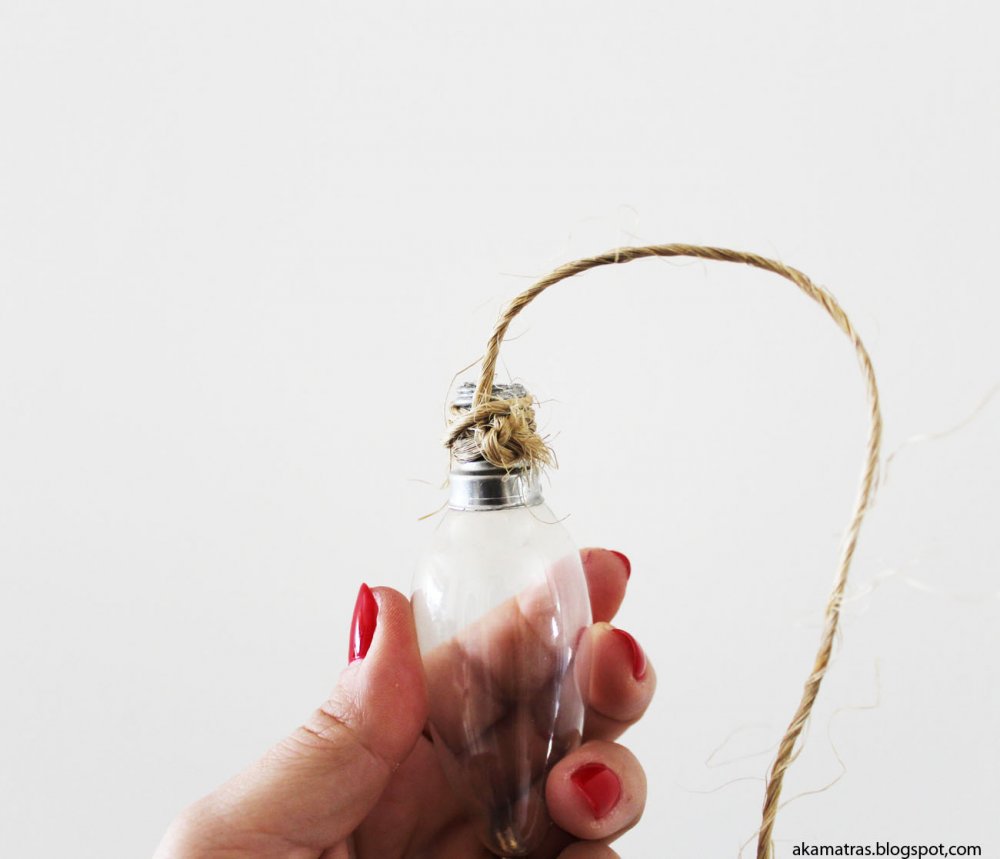 Now the bulb can hand straight down.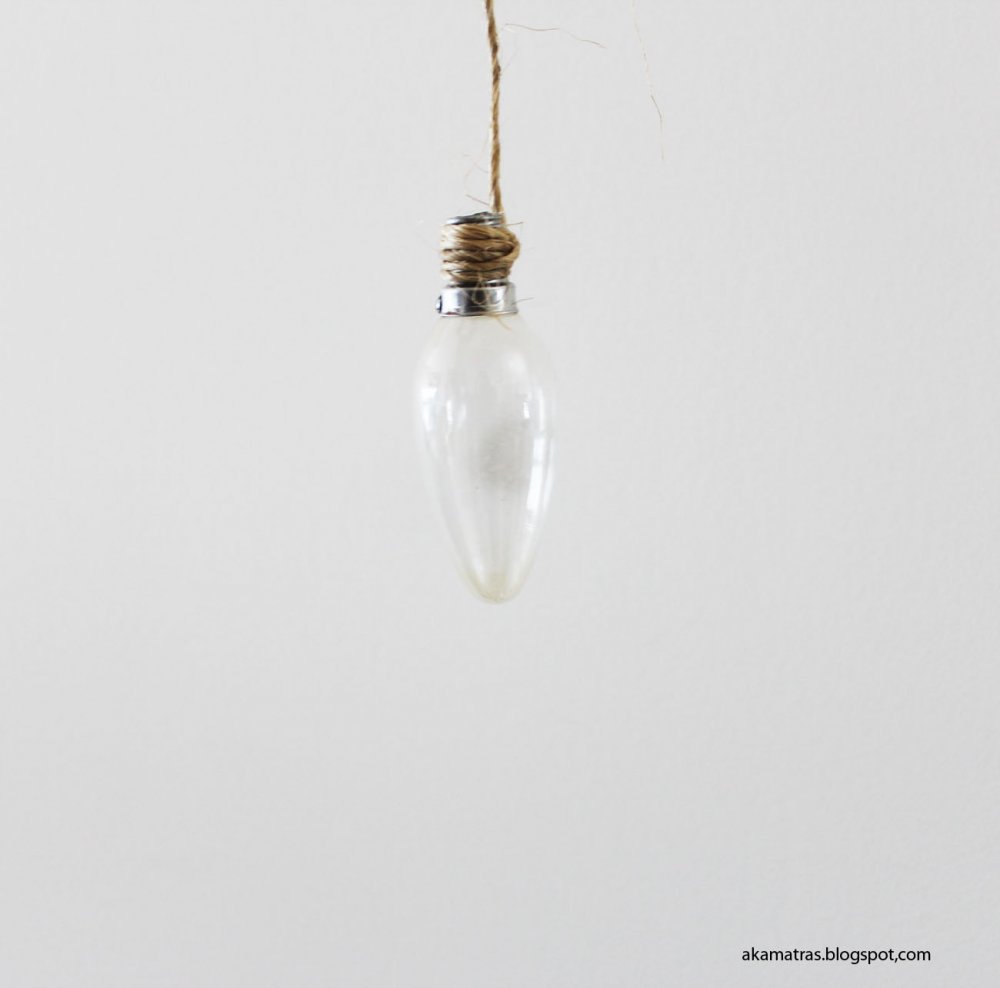 I guess you are not surprised to see I used it for my succulents! Don't worry though. They will stay there for a few days and then they will move onto a soil pot!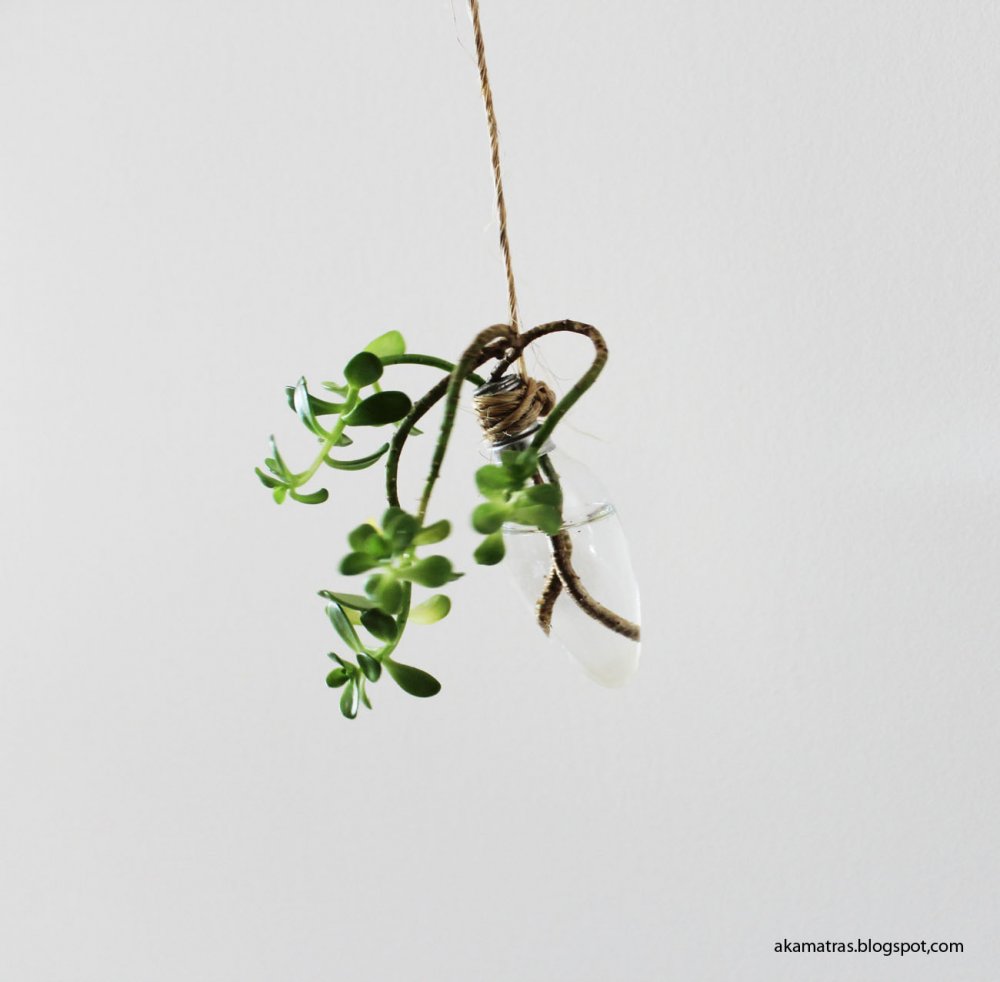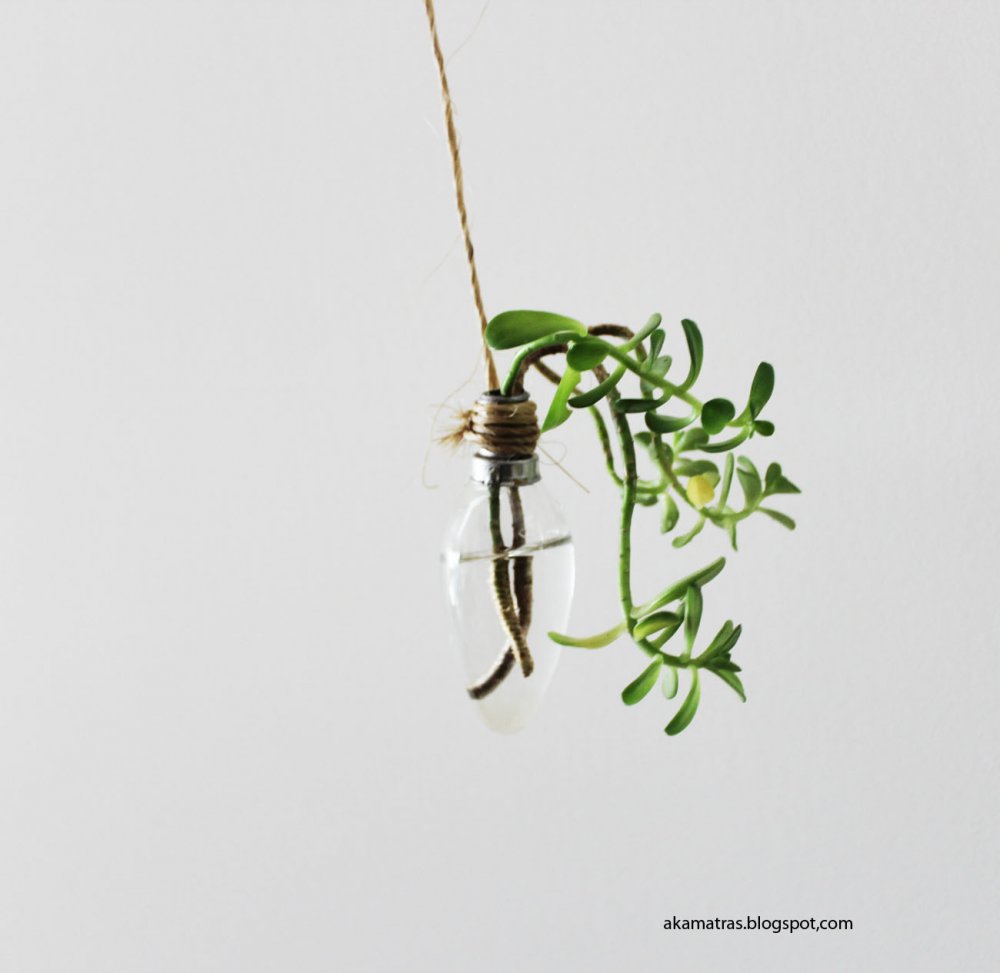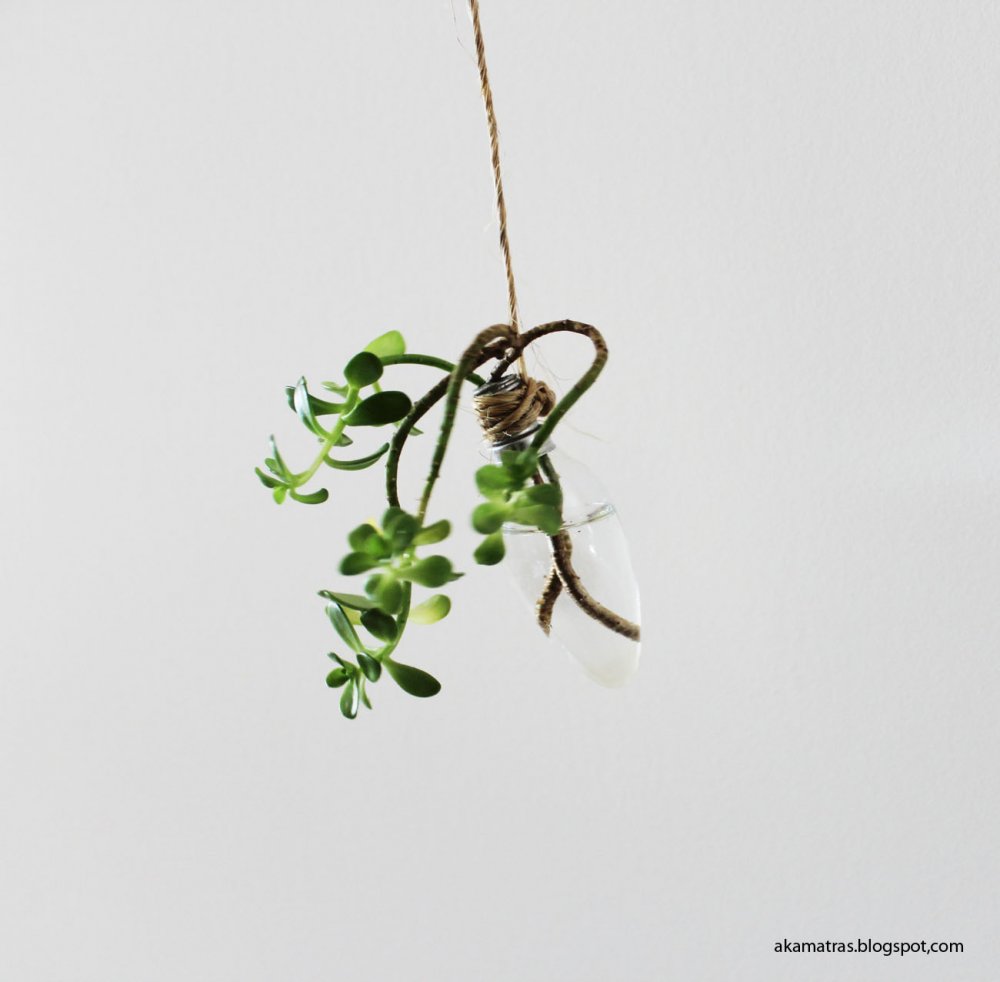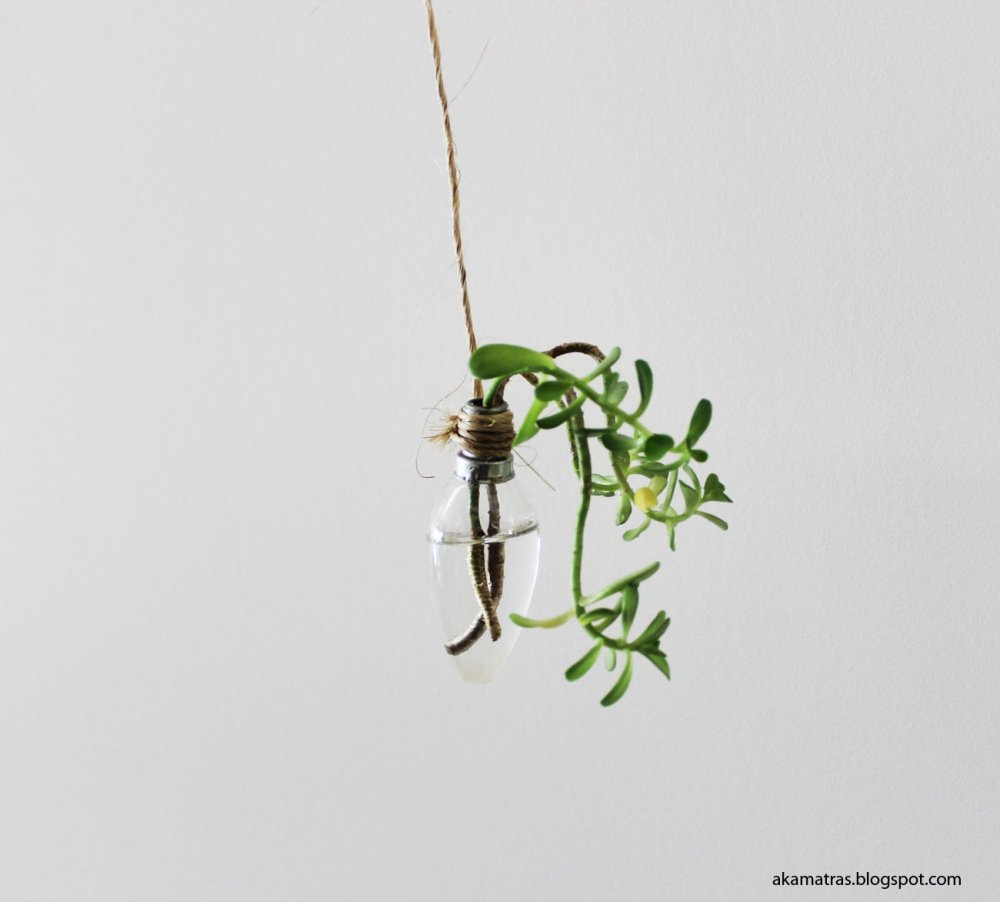 The only problem was I didn't know where to hang it. You see it's really very fragile and needs to be still. And here comes the broken glass lid! I took the smaller piece and using my power tool I etched the broken side of it to safety. The glass was left smooth and safe.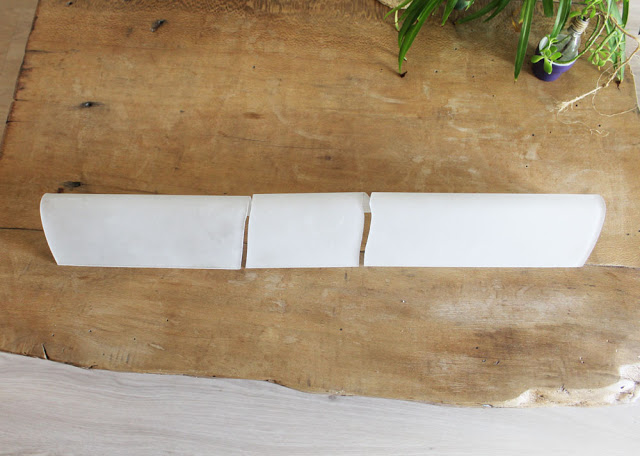 I then did something truly magical! I turned it to its side! LOL! And ta -da: a light-bulb-turned-into-a-hanging -vase got its very own stand!!!



I used a bit of hot glue to secure the jute in the back of the stand. As I am a perfectionist I didn't really love the crooked end of the glass so I took it to a professional to have it cut into a straight line, just to give it a not so DIY look. But that wasn't to be! The guy said that if he tried to do it he would more than likely break the glass altogether so he didn't risk it. So I had no choice and left it as is. What do you think? Is it really too "handmade" for you? Please be honest, you will not hurt my feelings. I haven't decided on whether I like it or not.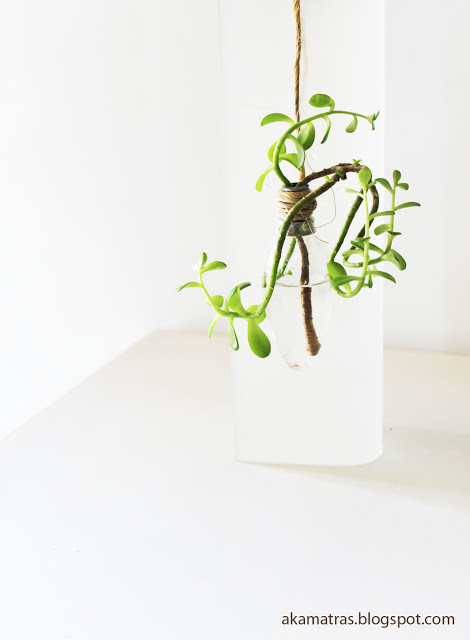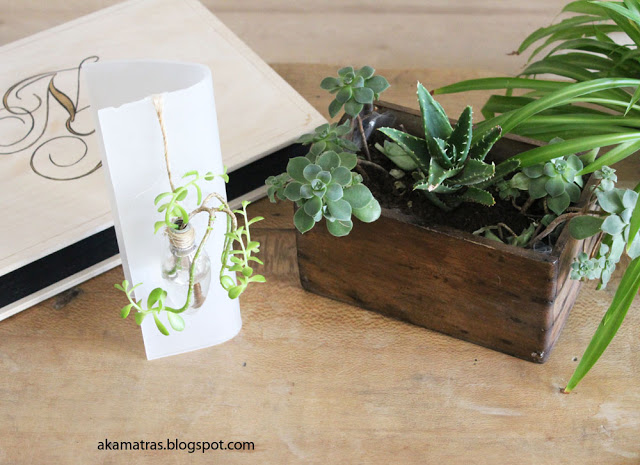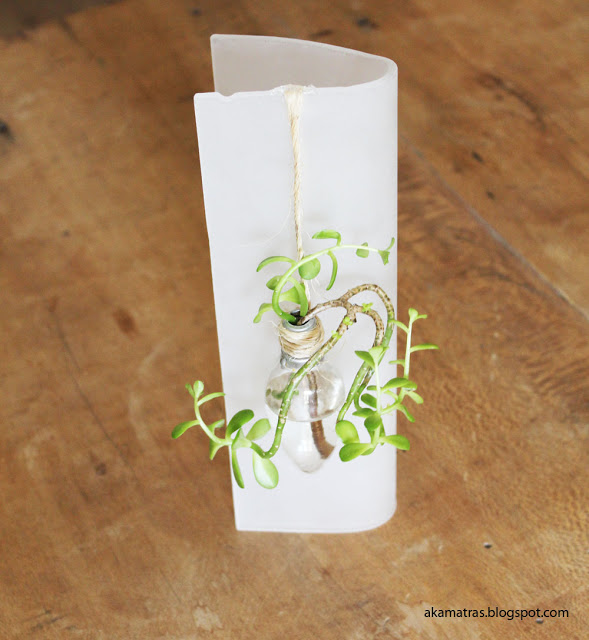 I also have the other two pieces of the glass. The smaller one is going to the dumpster for sure but the larger one may come in handy? Do you "see" anything when you look at it? Any ideas or inspiration would help a lot since I don't really like to keep things if I am not really sure that I can do something with them.

Lot's of love