Summer is here, and hopefully, you'll be basking in the sunshine for weeks to come. I will be home with my bundle of joy and jealous of you in the beach but you'd be jealous of me if you could see the beautiful daughter I get to hold, lol!!!!
Warm weather and long days are a perfect excuse to embrace some summer interior trends and give your home a mini makeover. You don't have to go crazy with large-scale renovations or spend a fortune. Switch up your accessories, play with color and try out some sizzling summer trends. Here are some ideas to get you thinking.
The tropics
If you've been out and about of late, you'll have noticed that the tropics are big news in the world of interior design and fashion. Be bold with bright colors, floral prints, and neon accents. Or go for a more subtle approach with printed cushions, potted plants, and quirky details. Add a pineapple or flamingo-shaped candle to your dresser. Or swap rustic jugs filled with wildflowers for exotic floral displays. This is also a great trend to try out in the garden. Adorn a rattan sofa set with patterned throws, hang lanterns, and throw an inflatable flamingo in the pool. All you need is a sun lounger and a cool tropical cocktail, and you're good to go.
The great outdoors
There's nothing better on a sunny day than natural light flooding through the windows and an al fresco breakfast on the decking. Summer is the season to enjoy the great outdoors and bring outside in. Go for natural materials when choosing furniture. Scatter accessories, such as shells in the bathrooms, bamboo screens in the garden, and driftwood frames in the bedroom. Show off your gardening skills with blooming flowerbeds and dot plants around the home.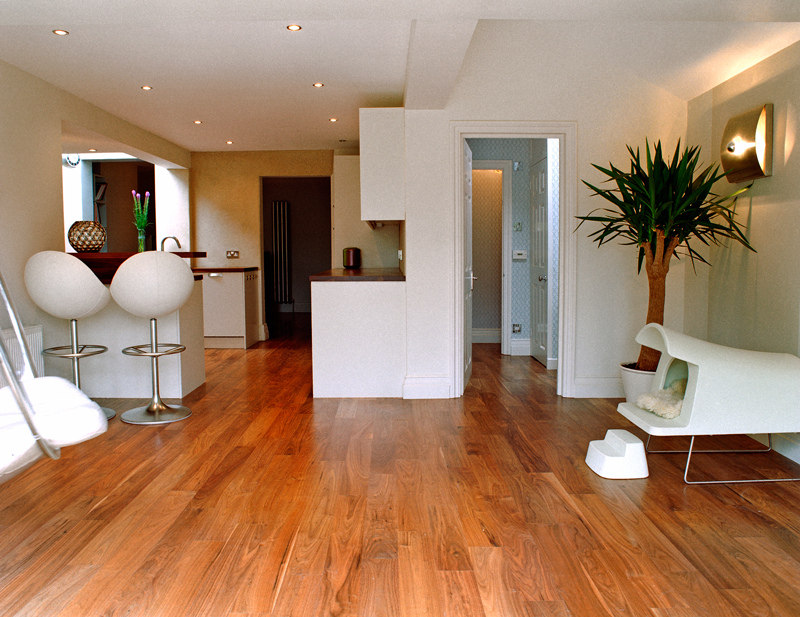 Image from https://www.flickr.com/photos/rogueinteriordesigns/4843216091
Scandinavian chic
Scandinavian designs are all about crisp lines and clean, fresh shades. This is a perfect option for those who prefer minimalist designs. Team granite kitchen countertops with white walls and oversized hanging lamps. Mix metallic accents with rustic wooden accessories and lightweight soft furnishings.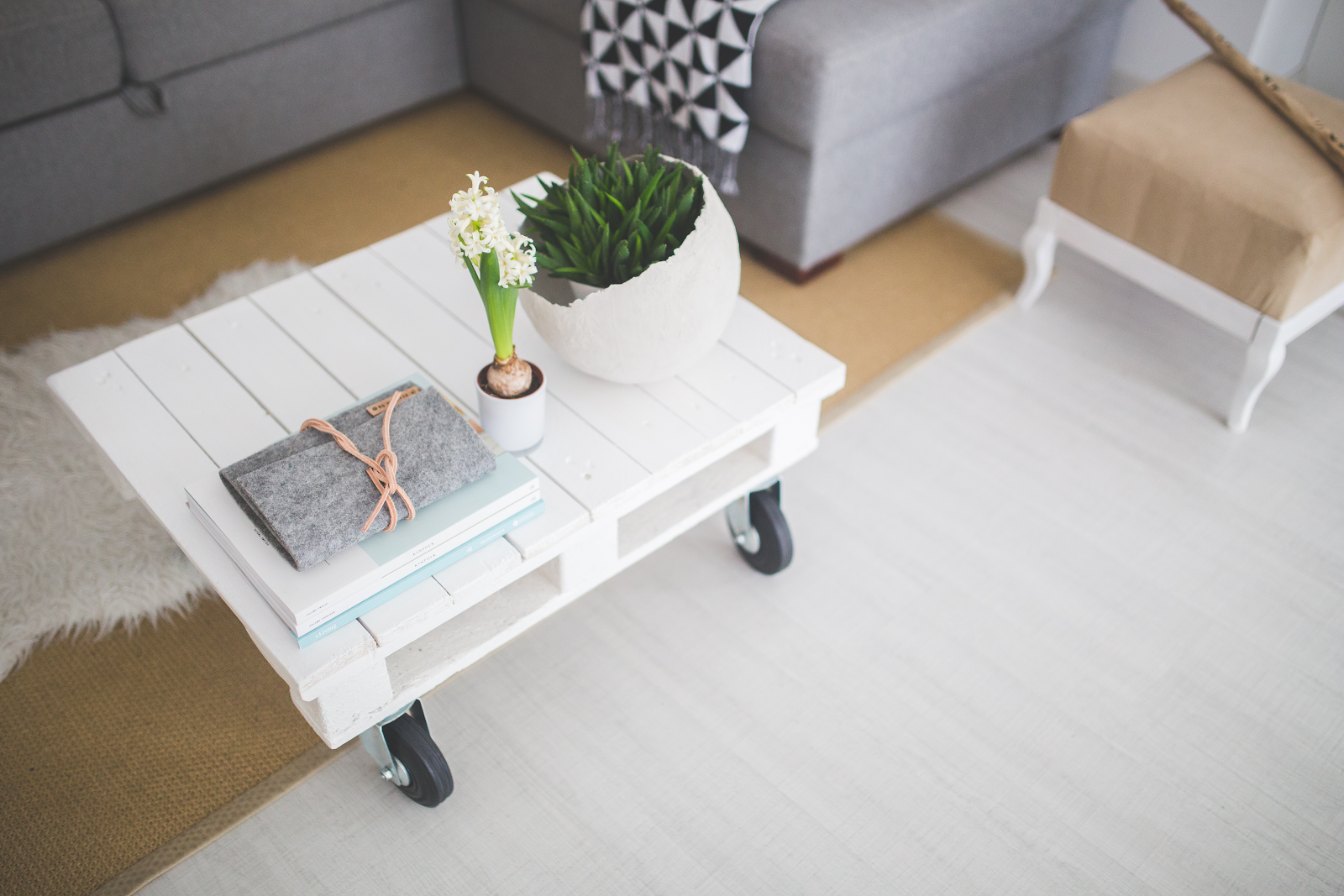 Image credit https://www.pexels.com/photo/inside-apartment-design-home-4703/
Color pops
Summer is the ideal time of year to be playful and brave when it comes to color. When the sun is shining, and it's bright outside, you can get away with having a more adventurous palette. Go for a nautical vibe with blues and whites, or channel your inner chameleon with a range of hues. Yellows, oranges, reds, and pinks are all the rage for summer 2016. If you're not audacious enough to paint your walls in rainbow shades, go for neutrals, and accessorize with color. You can use cushions, throws, frames, chairs, tables and vases to add color pops.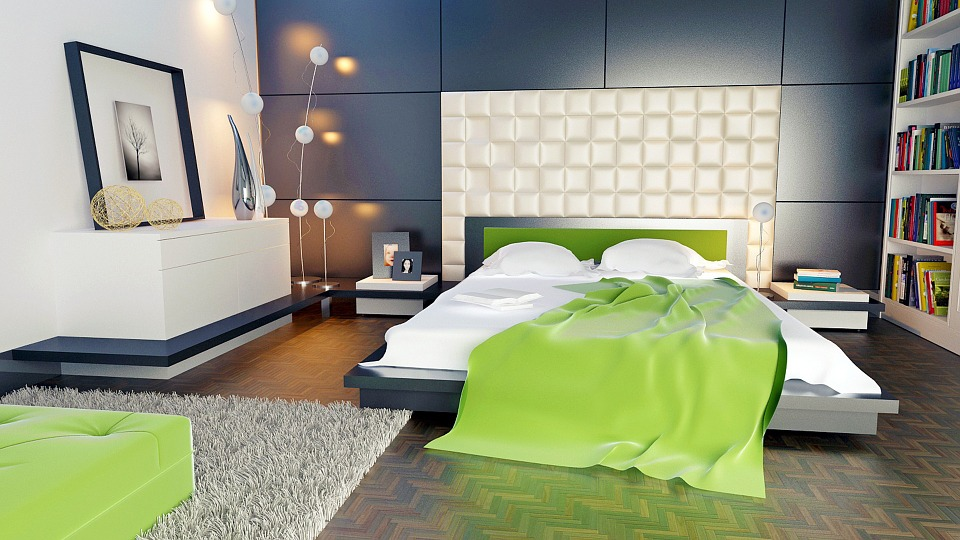 Image by https://pixabay.com/en/photos/bedroom/
Intrepid adventurer
Travel-inspired decor is everywhere at the moment. Use your own experiences to shape your designs, or take inspiration from blogs and magazines. Hang a giant map canvas in your home office or add a globe to a sideboard in the living room. Place a telescope in the loft bedroom and enjoy observing the clear summer night skies.
Image source: https://www.pexels.com/photo/telescope-science-discover-world-3003/
Seasonal changes provide us with a perfect excuse to mix things up at home and try out some brand new looks. The beauty of interior design is that there is something for everyone. This is just a selection of hot trends, and there's scope to be as adventurous as you want. Combine different looks or put your eggs in one basket and run with a single theme. Have fun and showcase your taste and style.
Lot's of love