Hello sweeties,

I usually don't like meat and more often than not I abstain from eating sausages. However, when we decided to hold my father's in law birthday celebration in our house I found a recipe for a spicy sausage since I now how much he enjoys them. It is really fast and easy- exactly the kind of recipes I love, lol!




Ingredients:

Sausages either big or small if you want them for finger food
150ml honey
4 full spoons of soya sauce
2 full spoons of mustard
juice from one orange
4 full spoons of vinegar balsamic
pepper

Procedure:

Warm up the oven at 200 degrees

Put the sausages into a baking pan.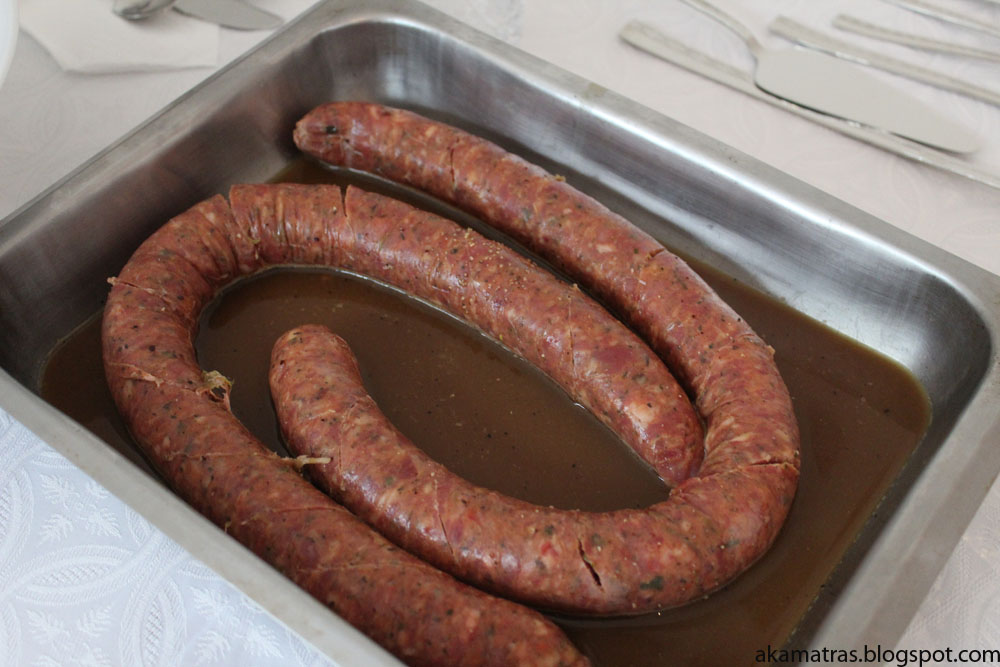 In a medium bowl mix and whisk all the other ingredients. Pour it over the sausages and make sure it goes everywhere.

Put them in the oven, turn them after 20 minutes and leave for a total of 30-40 minutes at 200 degrees.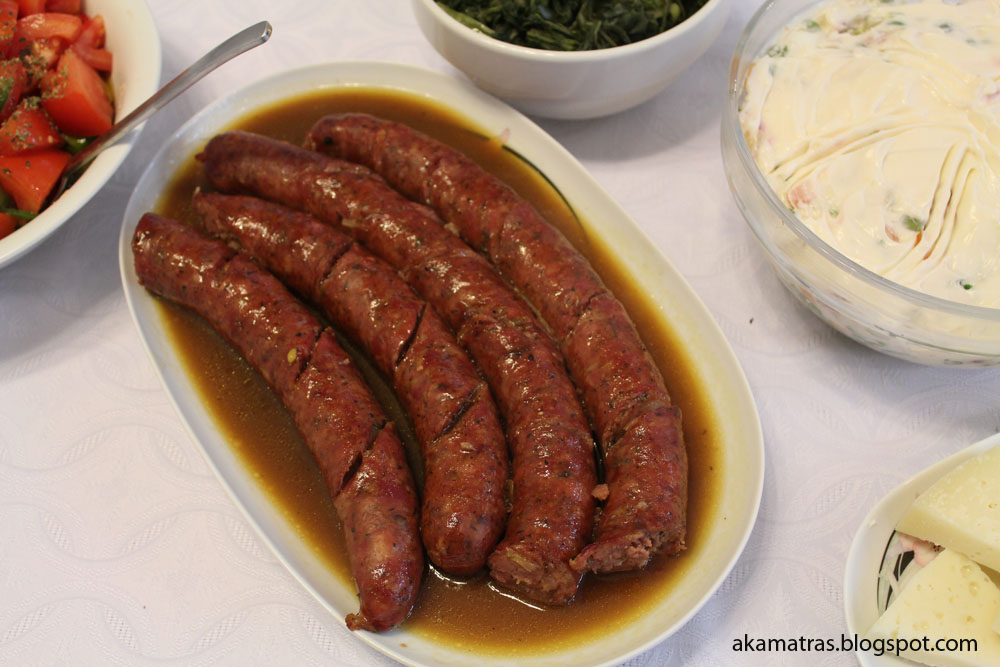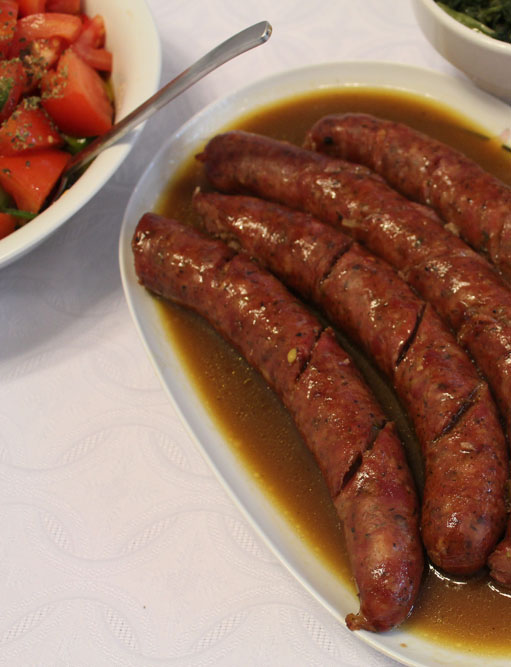 They will became sticky and spicy!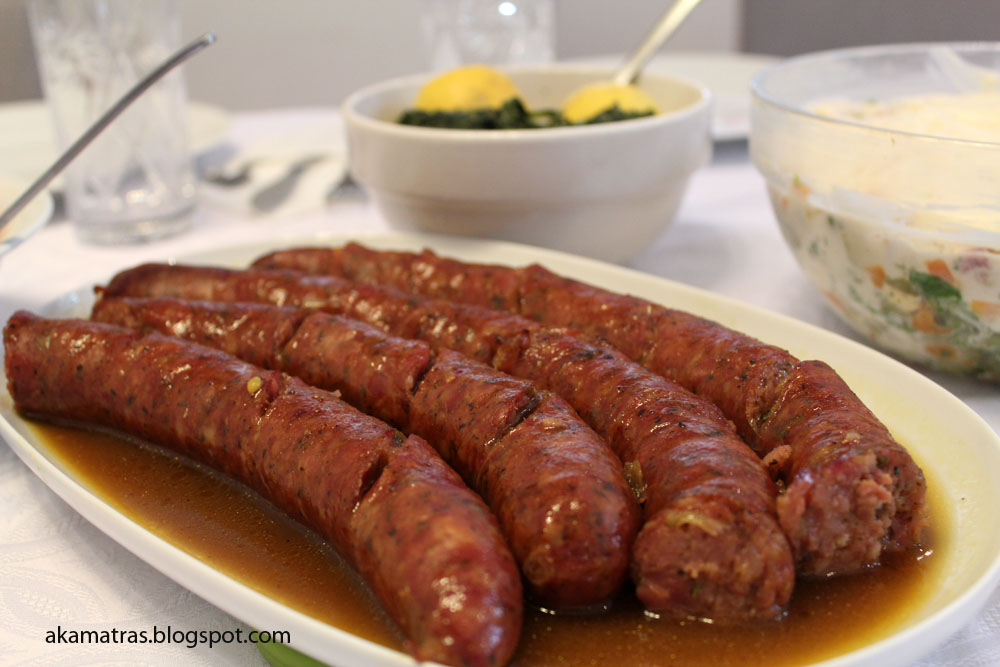 Hope you'll make them and enjoy them!

Lots of love!
Akamatra