Hello my darling friends! After your responce to last year's Valentine gift guide I decided to make it an annual thing on the blog. I mean, you know my view on this particular holiday. It's not about the money you spent on the gift. It's about spending time with your partner celebrating your love (or just a night away from the daily routine). With that in mind, the 2019 Valentines gift guide has something for every one and every budget. I hope you will enjoy the things I found for you!
This post contains affiliate links which means that if you click through and make a purchase, at no additional cost to you, I'll get pocket money to go yarn shopping. So you are feeding my yarn addiction. I knew you'd be a bad influence!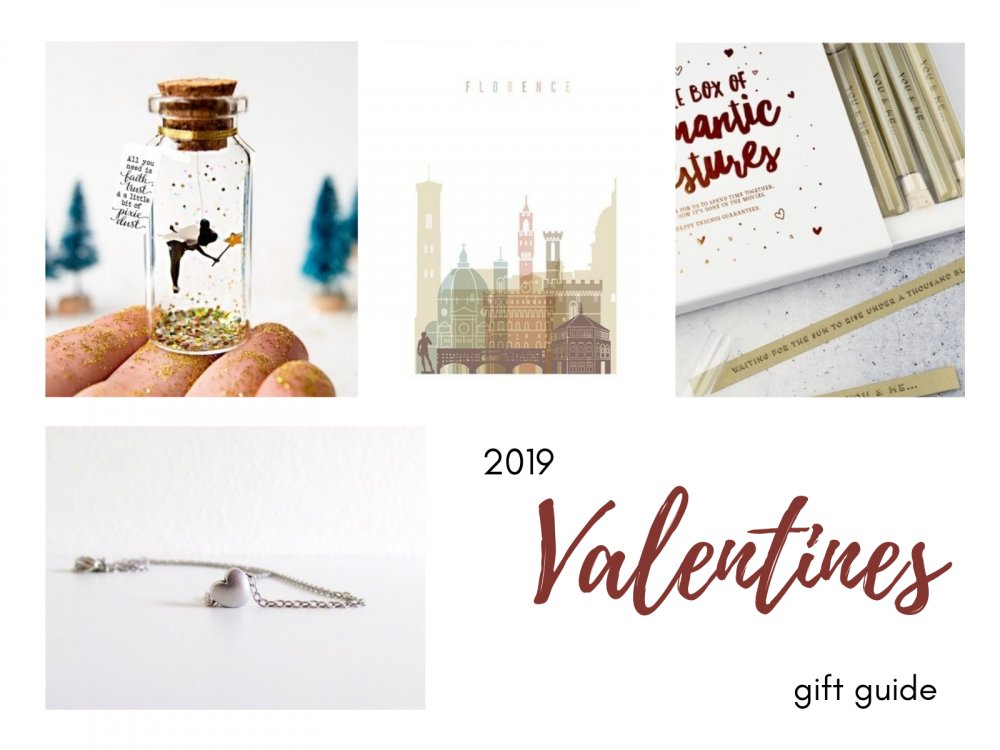 I am going to kick start this guide with my personal favorite for this year. If you are a woman you know how hard it is to get something for your male partner for Valentines. I have been struggling with possible gift ideas for my husband ever since we become an item. I mean ok , there are the obvious options but what if you guy is very particular with what he wears? Or what happens if you get the size wrong? And there are so many t-shirts I guy can have!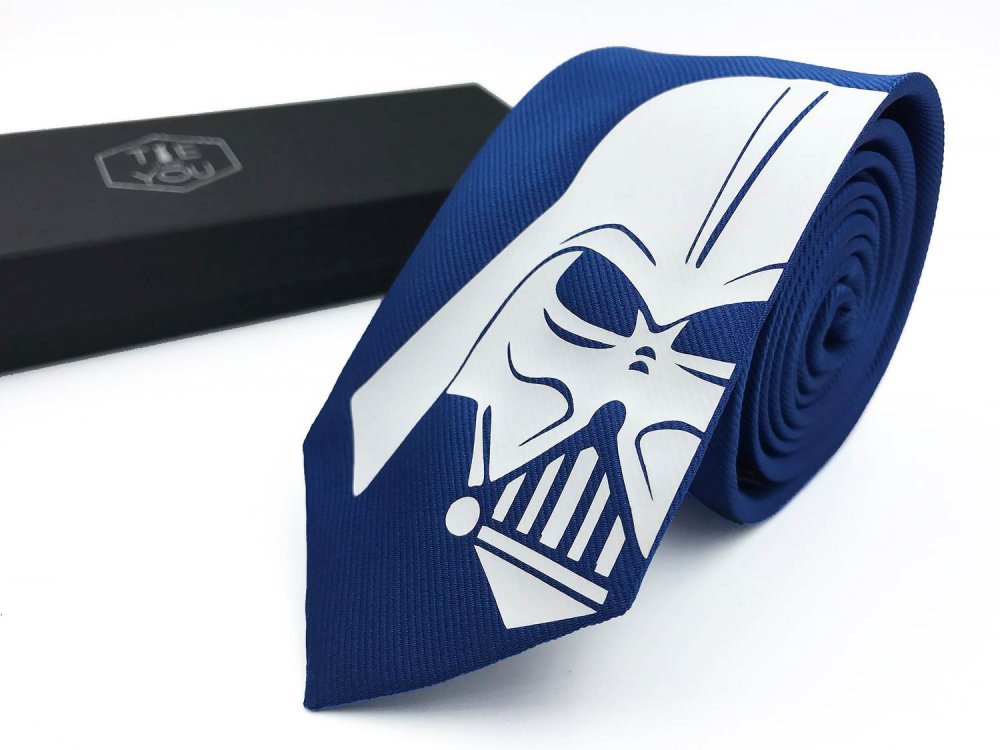 Thankfully my husband is a Star Wards geek, something that has served me well in the past when I decided to make him a Darth Vader ornament. So when I discovered this Star Wars tie with Darth Vader on it I was sold! Now if your partner is not a Star Wars fan (are there any?) don't worry. Take a good look at the ties the TieforYou shop on etsy has. I am sure you are going to find one of the 100 designs and 240 color combinations that your man will like! They all come in a sturdy luxurious box, ready for gift giving. Oh, and here's a tip: they do custom prints with your preferences. Think, groom, groomsmen, corporate gifts and more.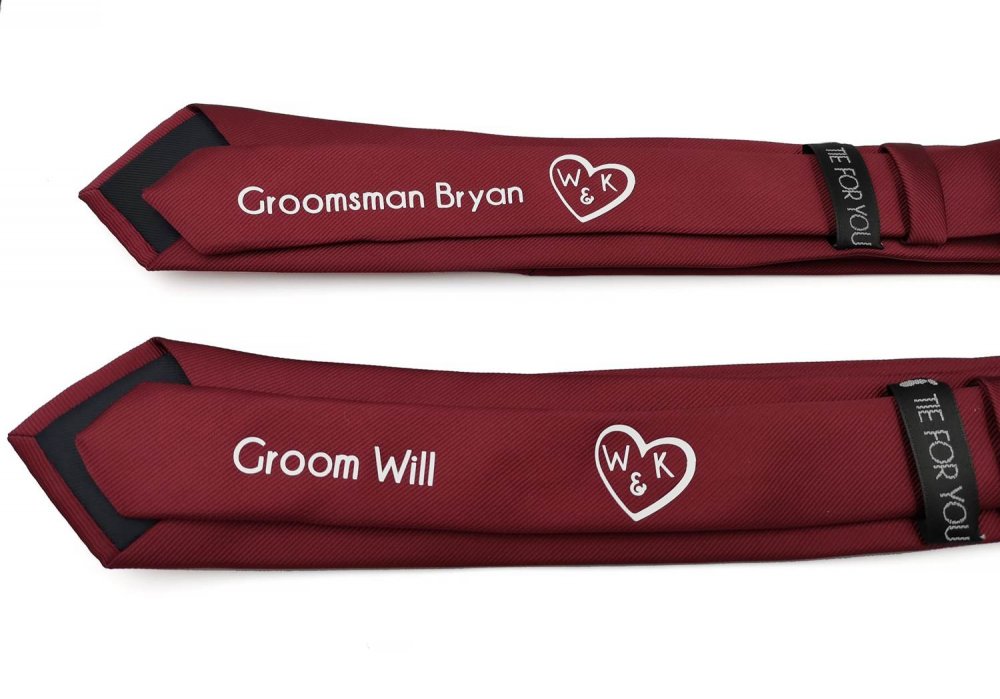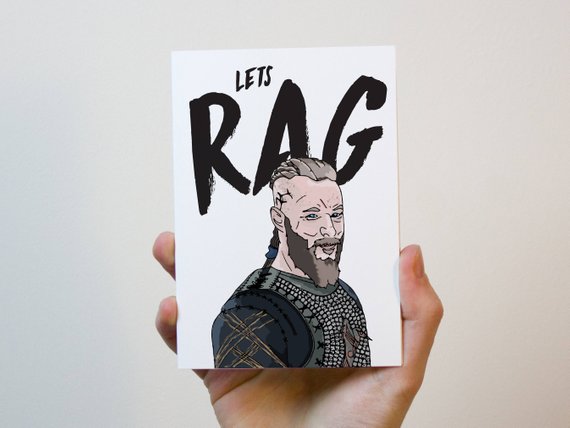 Another thing that came to mind when I was brainstorming for a gift idea for my husband was his favorite show. I know he likes Game of Thrones but he loves The Vikings. He's convinced himself (all 59kgs of him) that he's genetically connected with them. I know, it's weird and I shouldn't encourage him but I found this Vikings Valentines card with Ragnor and I couldn't help myself! 
2019 Valentines gift guide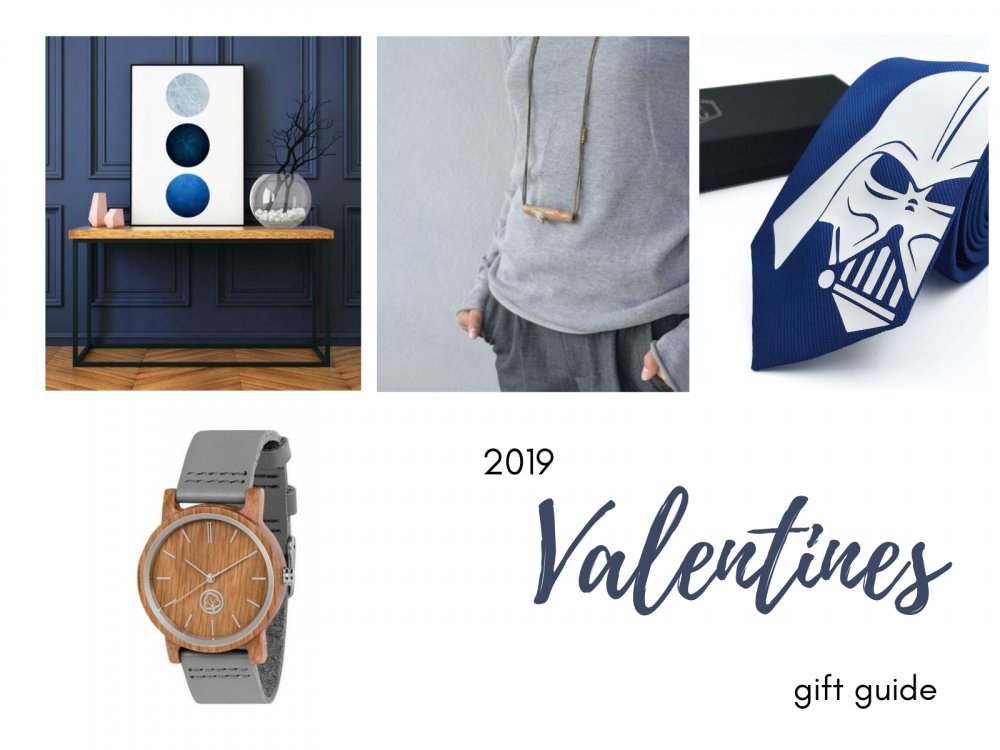 If there is an occassion to buy something personalised for your loved ones, this is it! I've found these cute little paddlocks on a sweet shop called CufflinksGalore on etsy and I fell in love (pun intended). Remember my piece on the love padlocks of the world? I think having two matching heart shaped padlocks engraved with words that mean something to both of you, is a great way to express your love.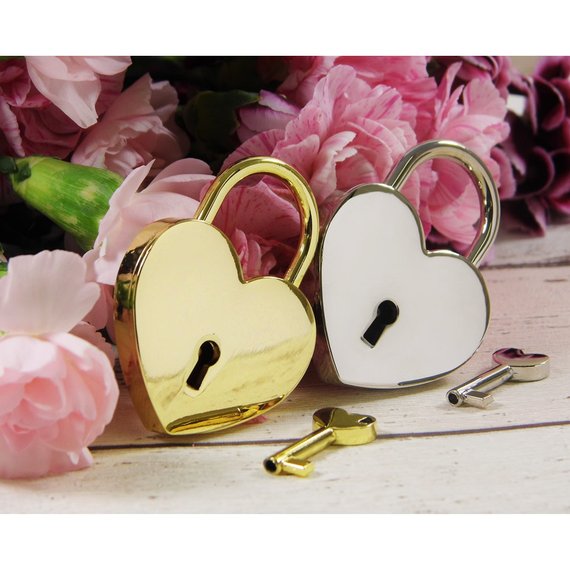 I loved these romantic boxes filled with ideas on how to spend time as a couple. So different and cute!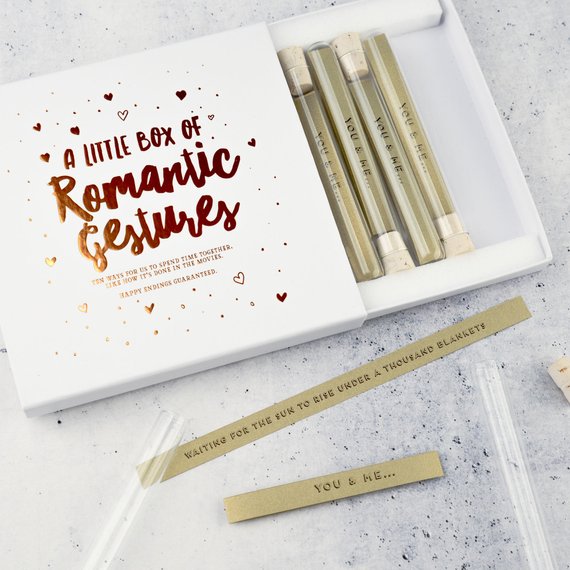 Another way to show your love without breaking the bank is this cute as a button Tingerbell gift. I mean I don't know many women who wouldn't love to receive something as special as this!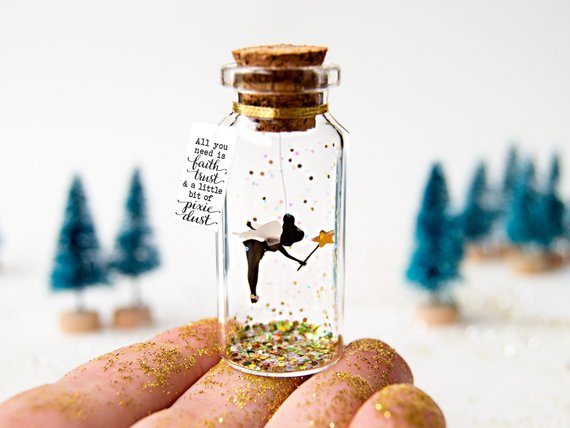 Another romantic gift would be a print of the town you've met/married/lived together. How amazing would a pastel print with Florence skylines look in your living room?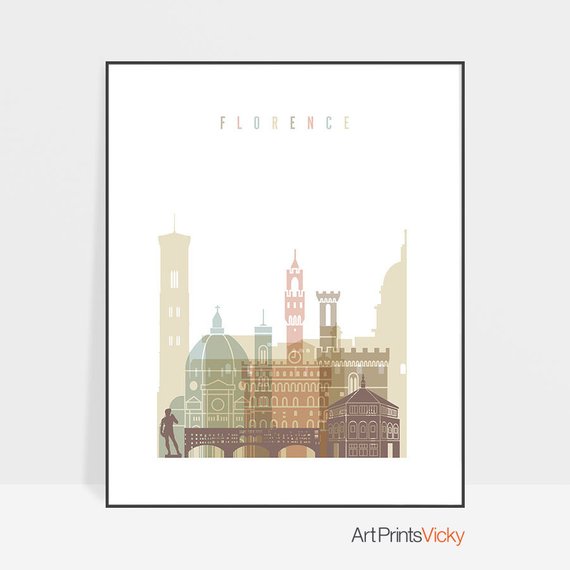 And speaking of prints, I would also love an "out of the box" gift that could symbolize unity, love and family like these trio of circles print.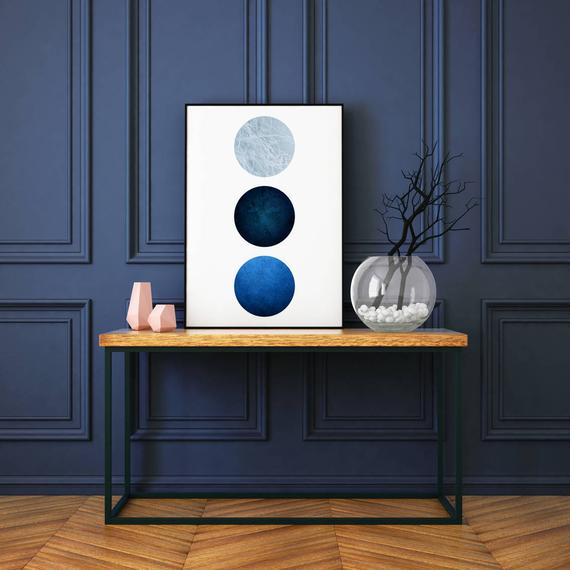 Let's talk about jewelry shall we? I mean it's the number one Valentines gift along with flowers and chocolates that most men resolve to. As soon as I saw this piece by Loulalalou I loved it! So if your loved one is a minimal and organic lover than this ceramic twig necklace would be a huge success!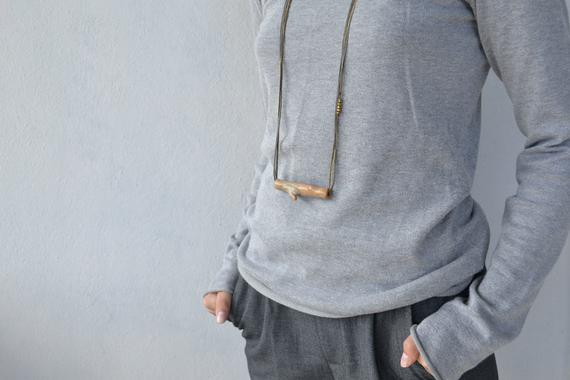 Now if you know your gilr loves hearts then you couldn't go wrong with this tiny silver heart necklace. It's minimal and perfect to show you care!
I would love to receive a wooden watch as a Valentines gift! Imagine all the cute and fun things you can engrave into a wooden watch!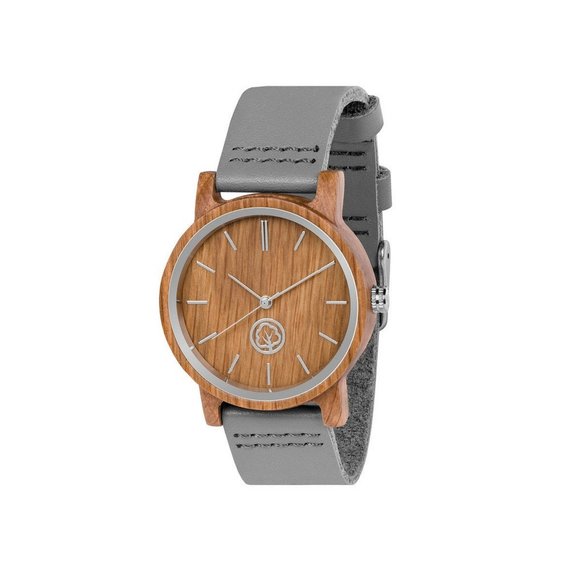 You see if you take a look at the prices of my selections you will realise that you really really don't (and shouldn't) spent a lot of money for a Valentines gift. And let's not forget that chocolates make a great gift too! If you want to treat your loved one with a really good chocolate made of organic materials, visit AlexandrosHandmadeChocolates. I am an addict and speak of own experience since my lovely hubby Valentine doesn't need a special occassion to bring me a couple of bars.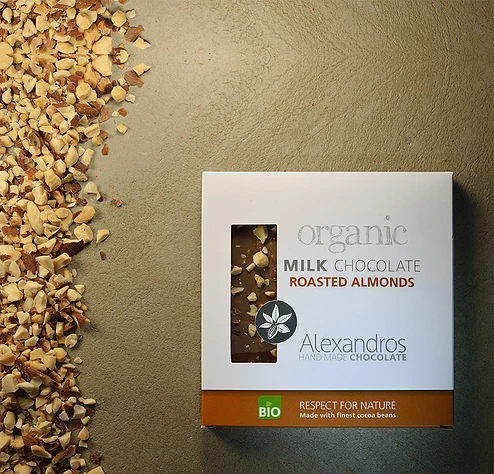 So this is my 2019 Valentines gift guide. I hope you like my selection and hopefully find an idea or two for your own Valentines gift! If you do please share in the comments. Any other low budget ideas for your Valentines?